Renowned Cuban-American activist facing deportation after 49 years in exile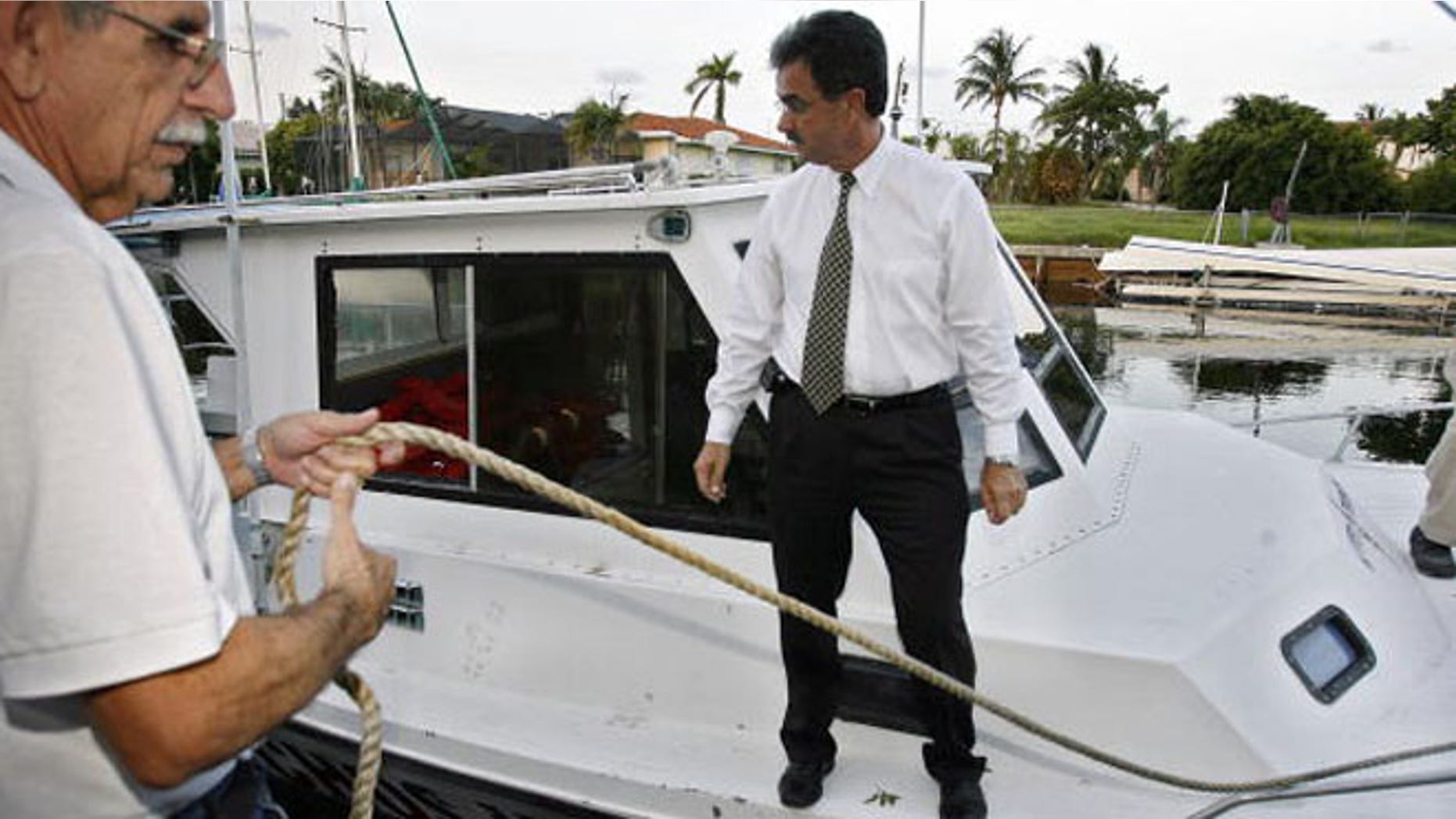 Even though Ramon Saul Sanchez arrived in the United States from Cuba 49 years ago, he waited until 2002 to apply for permanent residency.
In the 35 years in between, Sanchez lived in Miami as a parolee in exile, a status that allowed him to live in the country legally, work maintenance jobs and make a name as a vocal and well-respected activist.
Now he is facing deportation.
Last week he received a letter from the U.S. Citizenship and Immigration Services saying his permanent residency application had been denied – 14 years after requesting it – and that his parolee status has expired.
"You are not authorized to remain in the United States and should make arrangements to depart as soon as possible," the letter stated. "Failure to depart may result in your being found ineligible for immigration benefits and inadmissible to the United States in the future."
Sanchez came to Florida with his brother in 1967. In addition to his handyman work, he's been an active leader of the Democracy Movement, a group that leads flotillas of boats to the edge of Cuban territorial waters in the Florida Straits to protest against human rights abuses by the communist government.
"I left Cuba when I was 12 and I never saw my mother, grandmother or two brothers again," Sanchez told Fox News Latino. His father, now deceased, did come to the U.S. eventually.
The timing of Sanchez's denial letter seems questionable to some, given President Obama's recent historic trip to Cuba.
Because the two nations had no diplomatic relations, Cuba did not accept people slated for deportation from the United States, with an exception being people who were intercepted at sea before they could reach U.S. shores, and repatriated.
Some 35,000 Cubans have final orders of deportation, and more than 2,000 others have deportation cases pending in immigration court, according to media reports.
Possibly tens of thousands of other Cubans have been deemed inadmissible, making them ineligible for legal immigration papers or benefits such as work permits.
But the normalization of diplomatic relations now underway between Cuba and the U.S. is focusing attention on the limbo of these people, most of whom have served their prison sentences – many of them decades ago – and are at liberty.
Immigrants in indefinite detention have sometimes been referred to as "lifers." Thousands of the Cuban lifers have gone on to build lives here – marrying, raising families, running successful businesses and excelling in their professions. That's makes it deporting them a particularly delicate situation politically, especially given the political clout of Cuban-Americans.
"This is a new low for this administration. The whole thing screams of political placating," said Mark Krikorian, Executive Director for Immigration Studies. "The Obama White House is the source of the immigration decision, and it seems like manipulation by the Castro government," he added. "This smells a little too coincidental to me," Krikorian told FNL.
Reps. Ileana Ros-Lehtinen and Mario Diaz-Balart, both Republicans from Florida, suggested that the Obama administration's handling of Sanchez's immigration case seems retaliatory.
"Mr. Saul Sanchez has been an outspoken critic of some aspects of the Obama administration's policy toward the Castro regime," both lawmakers, who are of Cuban descent and vocal about Cuba issues, said in written statement. "We have questions about the peculiar timing of the Obama administration's decision to deny Mr. Sanchez's petition for residency, who has been in the United States for 49 years and whose petition for residency has been pending for fourteen of those years."
As to why Sanchez waited so long years to apply for residency, he said he didn't want to lose the right to return to Cuba ever again.
Sanchez said that if he is deported he'll likely be killed or arrested once in Cuba.
"I hope it doesn't happen. I love this country. I feel I have two countries in my heart. I believe there's no other place where humans are so grateful to be where they are," Sanchez told FNL.
Dan Stein, president of the Federation for American Immigration Reform, or FAIR, says, "The public policy is that people given the opportunity to come to the U.S. should take advantage of the opportunity and pursue immigration in a timely way."
"He's [Sanchez] sending a message about what he thinks of this country. He didn't apply before, if he wanted the option to go back, maybe now he'll have the chance," Stein says.
Over the years, Sanchez has been on hunger strikes, organized flotillas and, most recently, he has raised his voice against Carnival Cruise Line's decision to comply with Cuban law and not allow Cuban-Americans aboard its Havana-bound fleet.
The first Carnival cruise ship to Havana is expected to sail on May 1.
The cruise line has since reversed course and is allowing Cuban-born Americans to get tickets, but says it will postpone the voyage if Cuban-Americans are not allowed to disembark.
Sanchez said he's not a supporter of the embargo and has great hopes for the U.S.-Cuba relations thaw.
"The embargo is an asset for the Cuban government both economically and politically," he said. "It keeps the U.S. in its role as bad guy, and keeps the Cubans in power financially by keeping a black market."