Reid Says He'll Back Bernanke, as White House Faces Some Dem Opposition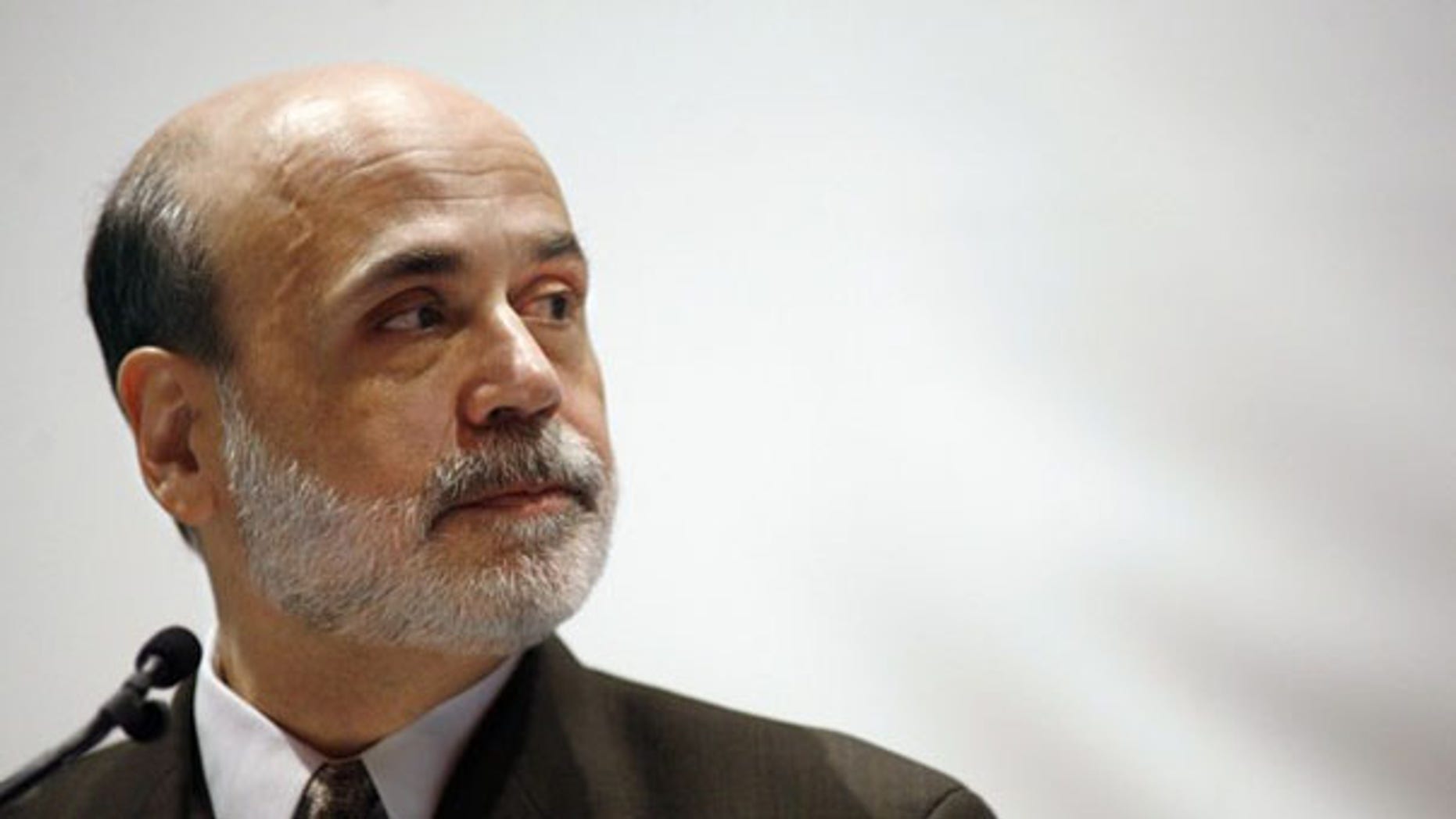 The Senate majority leader is giving Federal Reserve Chairman Ben Bernanke a "conditional" yes to Bernanke's confirmation for a new term, as the White House tries to beat back growing opposition among Democrats.
Majority Leader Harry Reid issued a statement Friday evening saying Bernanke had "assured" him of a commitment to shoring up the economy, with an emphasis on access to credit for American families.
"No one pretends for a minute that our economy is back at full capacity," Reid said. "But Chairman Bernanke has worked hard to strengthen the economy in recent months. ... He also deserves credit for what didn't happen: An expert on the Great Depression, Chairman Bernanke helped steer us away from a second one."
Reid's expression of support came as the White House affirmed that President Obama is confident Bernanke will be confirmed for a second term. Spokesman Bill Burton said Friday that Obama believes Bernanke, whose current term as chairman expires at the end of January, is the right person for the job.
Between 10 and 15 Senate Democrats are thought to be opposed to Bernanke's confirmation, according to Senate aides.
A Senate confirmation vote has been pushed off until next week at the earliest. Aides said they still think Bernanke will squeak by, but acknowledge that could change. Democrats' loss in the Tuesday Senate special election in Massachusetts has given Democrats the jitters.
"When politics and monetary policy collide, it is just not pretty," one Senate Democratic aide said.
Bernanke met with Reid, D-Nev., on Thursday as Democratic and Republican leaders surveyed senators to tally votes on the nomination. Reid said Friday that his support "is not unconditional. ... The Senate will continue to demand visible and responsible results for the people we represent."
Bernanke needs 60 supporters to win approval for another four-year term, meaning the White House will have to rely on at least some Republican senators.
"A few Democrats have publicly said they won't vote for Mr. Bernanke's appointment, so you need Republican support," said Senate Majority Whip Richard Durbin, D-Ill.
Democratic Sens. Byron Dorgan of North Dakota, Jeff Merkley of Oregon, Barbara Boxer of California and Russ Feingold of Wisconsin are among those who say they plan to vote against the nomination.
"It is time for a change -- it is time for Main Street to have a champion at the Fed. Dr. Bernanke played a lead role in crafting the Bush administration's economic policies, which led to the current economic crisis. Our next Federal Reserve chairman must represent a clean break from the failed policies of the past," Boxer said in a written statement Friday.
Sen. Bernie Sanders, a Vermont independent who votes with Democrats, has led the charge from the left against Mr. Bernanke and also plans a "no" vote.
In an interview, Sanders said other Democratic senators-who haven't indicated their intent publicly-also planned to vote against the nomination to signal displeasure with the Fed's handling of the financial crisis and Wall Street.
"You're beginning to see, maybe this vote is kind of symbolic of one's attitude toward Wall Street, and whether or not we're going to stand up to them and move it in a new direction with new leadership, or whether we keep up the same old same old," Sanders said.
Fox News' Trish Turner and The Wall Street Journal contributed to this report.