Reagan shooter won't face new charges in James Brady death, prosecutors say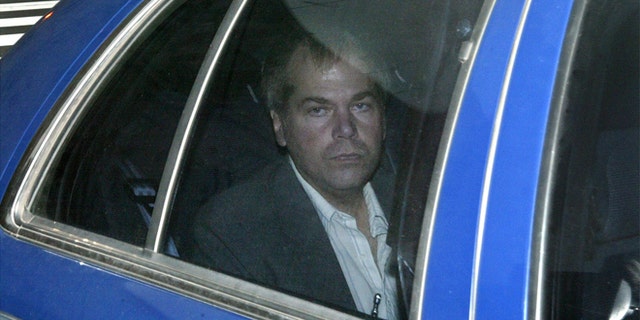 NEWYou can now listen to Fox News articles!
Federal prosecutors said Friday that John Hinckley, the man who shot President Ronald Reagan and three other people in 1981, won't face new charges in the death last summer of Reagan's former press secretary.
Hinckley originally was found not guilty by reason of insanity in the shootings of Reagan, his then-press secretary James Brady, a Secret Service agent and a police officer. Hinckley, 59, has been committed to a psychiatric hospital for the past 32 years, although he now spends more than half of each month at his mother's home in Virginia.
But when Brady, who was shot in the head and suffered debilitating injuries including partial paralysis, died in August, the Virginia medical examiner's office ruled his death a homicide attributable to the gunshot wound and its complications.
Brady's death prompted federal prosecutors to review whether new homicide charges might be considered.
U.S. Attorney Ronald Machen announced Friday, though, that Hinckley won't be charged. This is in part, he said, because prosecutors are barred from arguing now that Hinckley was sane at the time of the shootings. A prosecution would also be precluded by law because District of Columbia courts before 1987 did not allow homicide cases to be brought if the victim died more than a year and a day after the injury.
In a statement, the Brady family said it "respects the decision of the U.S. Attorney's office for the District of Columbia not to move forward with prosecution." They expressed thanks for the "extraordinary outpouring of love and support" since Brady's death.
Along with his wife, Sarah, Brady became the face of the gun-control movement in the United States after the shooting. He was beloved by the Washington press corps for his quick, self-deprecating wit.
Additional prosecution of Hinckley had been considered unlikely.
"The conclusion, I think, was inevitable. The prosecution would have been barred as a matter of fact, as a matter of law," said Barry Levine, Hinckley's attorney.
Hinckley told authorities that he shot Reagan to impress actress Jodie Foster. Officials at St. Elizabeths Hospital in Washington have said that Hinckley's mental illness has been in remission for decades.
In addition to the time he spends at his mother's house, where he may eventually be allowed to live full time, Hinckley has permission to drive on his own and to take unsupervised outings lasting up to four hours. He must carry a GPS-enabled cellphone while unsupervised, and his use of the Internet is restricted.
The Associated Press contributed to this report.