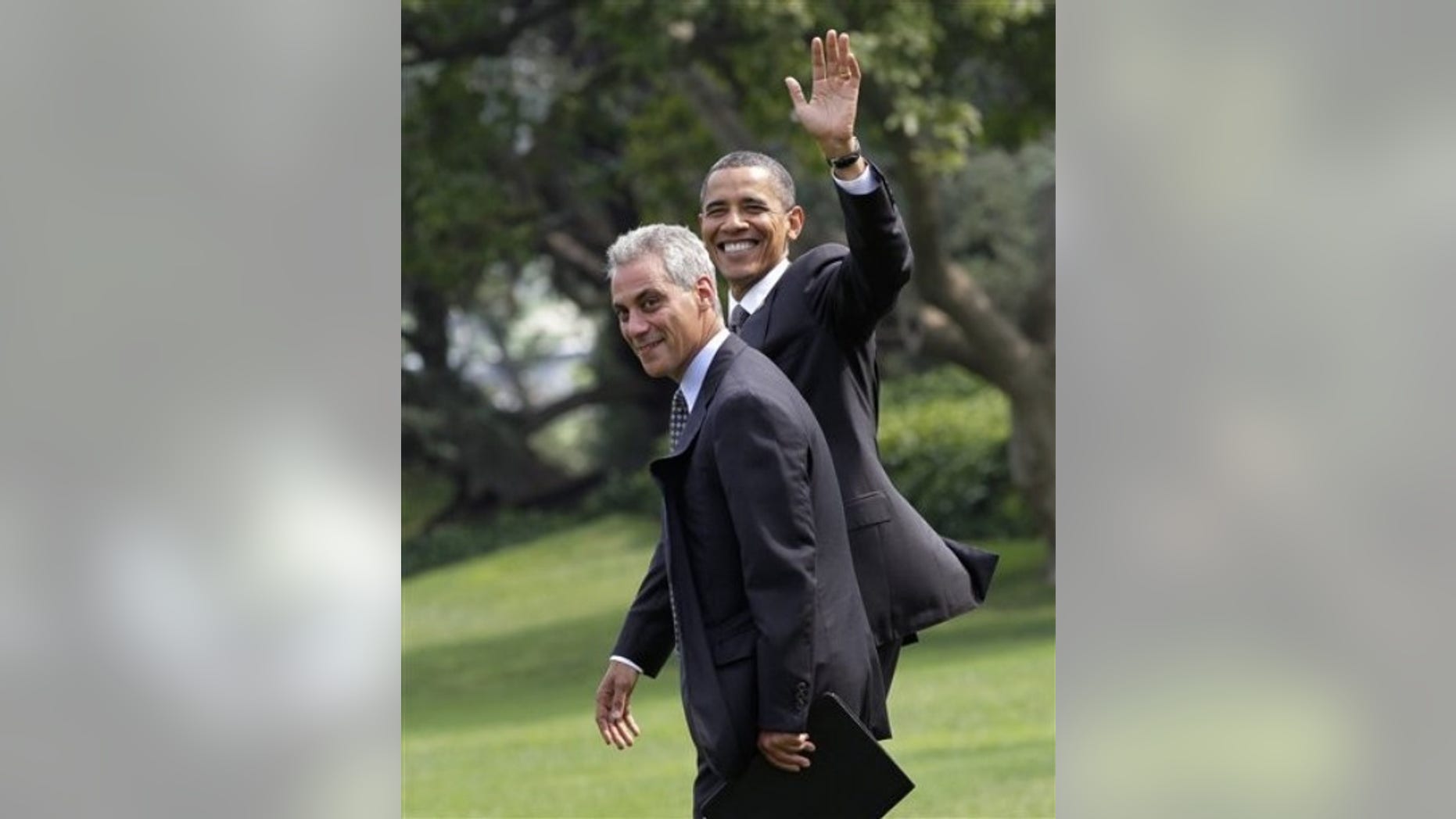 Could White House Chief of Staff Rahm Emanuel be the next mayor of Chicago?  It depends on who you ask, or which poll you believe.  President Obama says "I think he would be an excellent mayor", but it seems he'd be in for an uphill battle.
Chicago's current mayor, Richard Daley, announced that after 21 years in office, he's not running again.  Since then, a lot of speculative hats have been thrown into the ring...at least by pundits predicting who will enter the race for the city's top spot.  Emanuel has indicated he's interested.
And while some in Washington may support Emanuel, they won't be the ones voting.  A new poll by the Chicago Sun Times of potential voters shows competition would be fierce.  Among nine of the expected top contenders, Emanuel comes in 5th, with just 7%.  Congressman Jesse Jackson Jr comes in 4th with 8%.
But another poll says Emanuel would leave the others "in the dust".  "We Ask America" shows Emanuel with 29%...more than double his next closest competition.  Congressman Jackson gets just over 13%.
Like many urban communities, Chicago is a very diverse city, with a large minority population.  Congressman Luiz Gutierrez, who has a large Hispanic following, has already said he is running for mayor.  There are also at least a couple of possible African American candidates.  "The next mayor of Chicago is going to have to build a rainbow coaltion of the city's voters in order to be elected" says political analyst Thom Serafin.
Emanuel has not even said he's running.  He cancelled a planned trip to his home city for this weekend--the first time he would've been home since Daley's announcement.  Some say he wasn't ready to face the media scrutiny in the Second City.
If he chooses to wage a campaign, its believed he'll have no trouble raising cash--but maybe a lot of trouble making friends among the city's powerful interests groups. "Emanuel...has many enemies among progressives, especially those in his congressional district whom he evaded whenever they asked to meet about the Iraq war. Others on the left said he was too much the compromiser and blamed him for President Barack Obama's tilts to the right", says political consultant Don Rose.
Emanuel, who ran the Democratic Congressional Campaign Committee in 2006, clashed at that time with some of those he will need in his corner if he wants to become mayor "He was very much a pragmatist.  He focused on recruiting more conservative democratic candidates in swing districts across the country" says Tom Bevan of Real Clear Politics, and "people might remember that, but they also might remember that he won the majority for the party".
The fight will officially begin November 22nd, which is the last day that interested candidates need to file.  Election day is set for February 22nd.