Push to name Navy vessel after Harvey Milk sparks criticism from gay community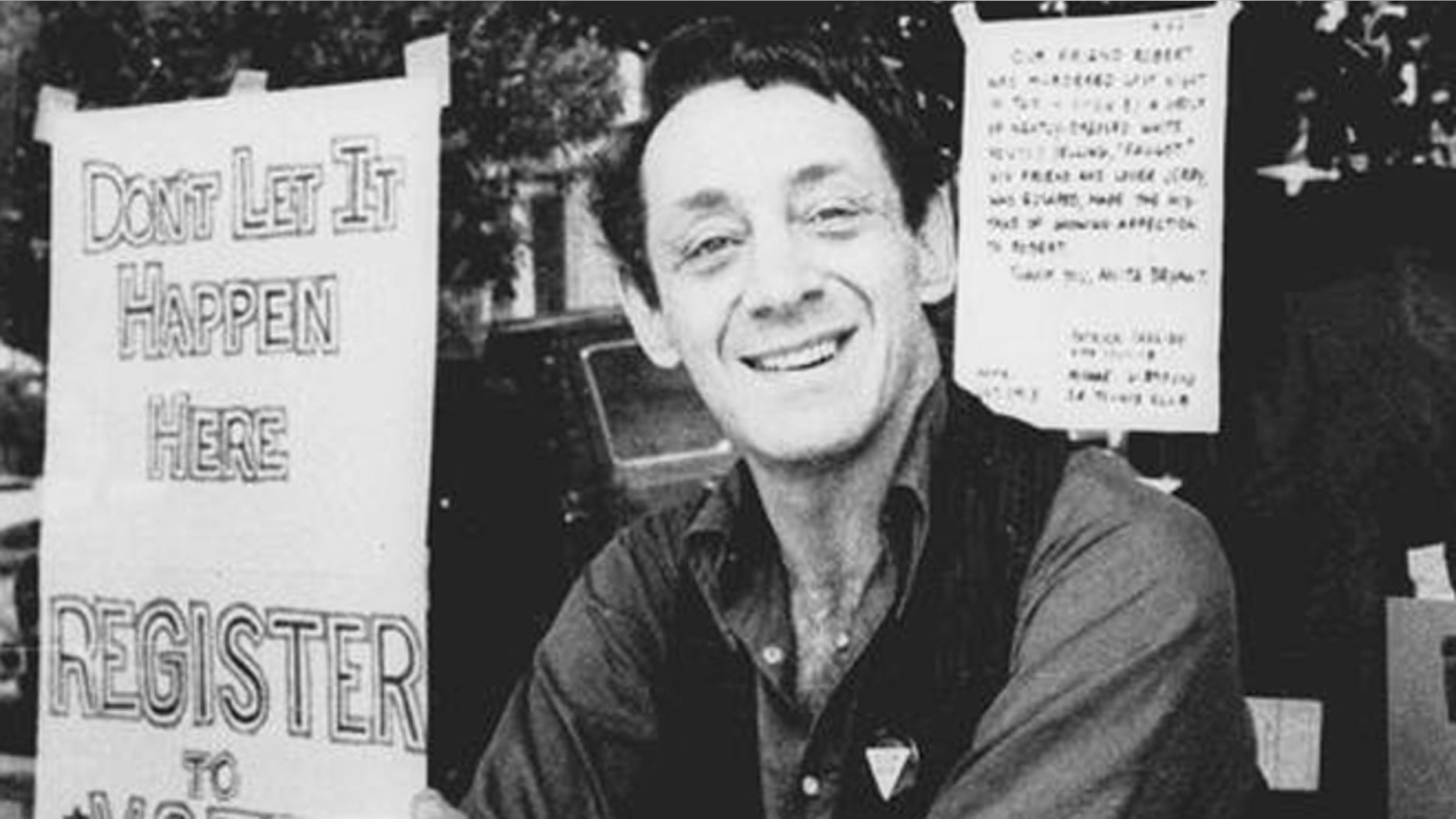 A California Democratic congressman is asking the Navy to name a ship after the late San Francisco lawmaker and gay activist Harvey Milk, but some of the strongest opposition appears to be from the gay community.
Rep. Bob Filner has written a letter to the heads of the Navy and Defense Department saying he "wholeheartedly" agrees with local efforts in San Francisco and his San Diego district to honor Milk, a Navy diver better known for his term as San Francisco city supervisor. Milk was gunned down in 1978 by a former city supervisor.
"This action would be a fitting tribute to Mr. Milk's support for equality, an ideal exemplified in the military's recent repeal of its former 'Don't Ask, Don't Tell' policy," Filner also said in the widely reported letter to Navy Secretary Ray Mabus and Defense Secretary Leon Panetta.
San Francisco and the rest of California continue to remember Milk's place in history as the state's first openly gay man elected to public office with the annual May 22 Harvey Milk Day. But some gay activists, at least one city supervisor and others have said Milk was anti-war and wouldn't want a ship named after him.
In fact, a resolution in support of the naming before the San Francisco Board of Supervisors barely passed a subcommittee Monday.
Supervisor Christina Olague has said Milk, who reached the rank of Navy lieutenant before being honorably discharged in 1955, was against the war and the Vietnam War in particular.
Olague, the dissenter in the 2-1 vote this week, was joined in opposition by the city's gay Democrat club named after Milk and other activists. She told the San Francisco Chronicle she prefers a national holiday honoring Milk.
Activist Tommi Avicolli Mecca wrote in a recent blog post: "The Milk who served in the Navy and the Milk who, less than two decades later, defied the taboos of his day to have sex with men, grow his hair, smoke pot and oppose the war in Vietnam, were completely different individuals."
The secretary of the Navy traditionally names ships under the direction of the president and based on rules prescribed by Congress, according to a recent Congressional Research Service report. Ships are typically named after a city, state or person -- including aircraft carriers named after U.S. presidents.
Mabus announced in February that a class of combat ship typically named after a small U.S. city would instead be named after Rep. Gabrielle Giffords, D-Ariz., who retired from Congress after being shot in the head a year earlier during an assassination attempt at a town hall-style meeting.
Previous ship namings that broke with tradition have sparked sharp criticism. Mabus decided in 2010 to name a ship after Rep. John Murtha, D-Pa., who opposed the Iraq war. And last week, the Navy christened a ship named after labor leader Cesar Chavez, despite opposition from conservatives.