Puerto Rico power company will cancel contract with Whitefish, firm from Zinke's hometown, director says
The Puerto Rican government's power company is going to scrap its $300 million contract with Whitefish Energy Holdings once it wraps up current work on Hurricane Maria recovery efforts, power company director Ricardo Ramos said Sunday.
Ramos said he's bowing to a demand by Puerto Rico Gov. Ricardo Roselló, who had called Sunday for the island's power company to cancel the contract with the Montana company from Secretary of the Interior Ryan Zinke's hometown.
Roughly 70 percent of the U.S. territory has been languishing without power more than a month after Maria struck on Sept. 20 as a Category 4 storm with winds of up to 154 mph. Ramos says the cancellation will delay pending work by 10 to 12 weeks but will not affect current work.
The Puerto Rico Electric Power Authority (PREPA) awarded the contract to Whitefish Energy Holdings help crews restore transmission and distribution lines damaged or destroyed during the hurricane.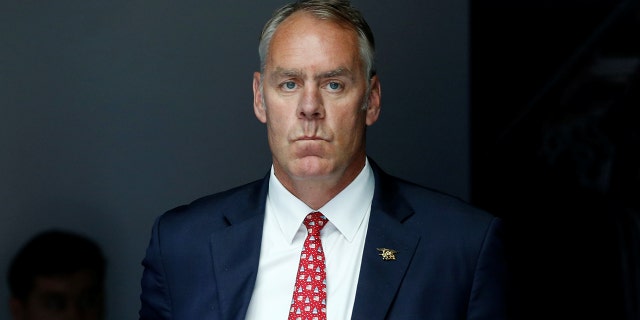 The two-year-old company had just two full-time employees when the storm hit last month, but says it is contracting with hundreds of workers for the Puerto Rico project.
"I have petitioned the board of PREPA to invoke the cancellation clause so that after the current immediate work that is being done is finished, that contract is no longer available," Roselló said Sunday, according to BuzzFeed.
ZINKE: 'I HAD ABSOLUTELY NOTHING TO DO' WITH MONTANA COMPANY GETTING $300M CONTRACT
"It's interfering with everything and it doesn't go towards the best interests of the people of Puerto Rico," he reportedly said referring to the contract.
"We are very disappointed in the decision by Governor Rosselló to ask PREPA to cancel the contract which led to PREPA's announcement this afternoon," Whitefish Energy Holdings said in a statement. "The decision will only delay what the people of Puerto Rico want and deserve – to have the power restored quickly in the same manner their fellow citizens on the mainland experience after a natural disaster."
The company added that it "will certainly finish any work that PREPA wants us to complete and stand by our commitments knowing that we made an important contribution to the restoration of the power grid since our arrival on the island on October 2."
The contract for the small Montana company has come under intense scrutiny, and audits of the Whitefish contract at a local and federal level are under way.
"I had absolutely nothing to do with Whitefish Energy receiving a contract in Puerto Rico," Zinke said in a statement Friday. "Any attempts by the dishonest media or political operatives to tie me to awarding or influencing any contract involving Whitefish are completely baseless."
Fox News' John Roberts, Jennifer Bowman and The Associated Press contributed to this report.