Pro-immigrant Groups Laud Suspension of Secure Communities, Passage of DREAM Act in Illinois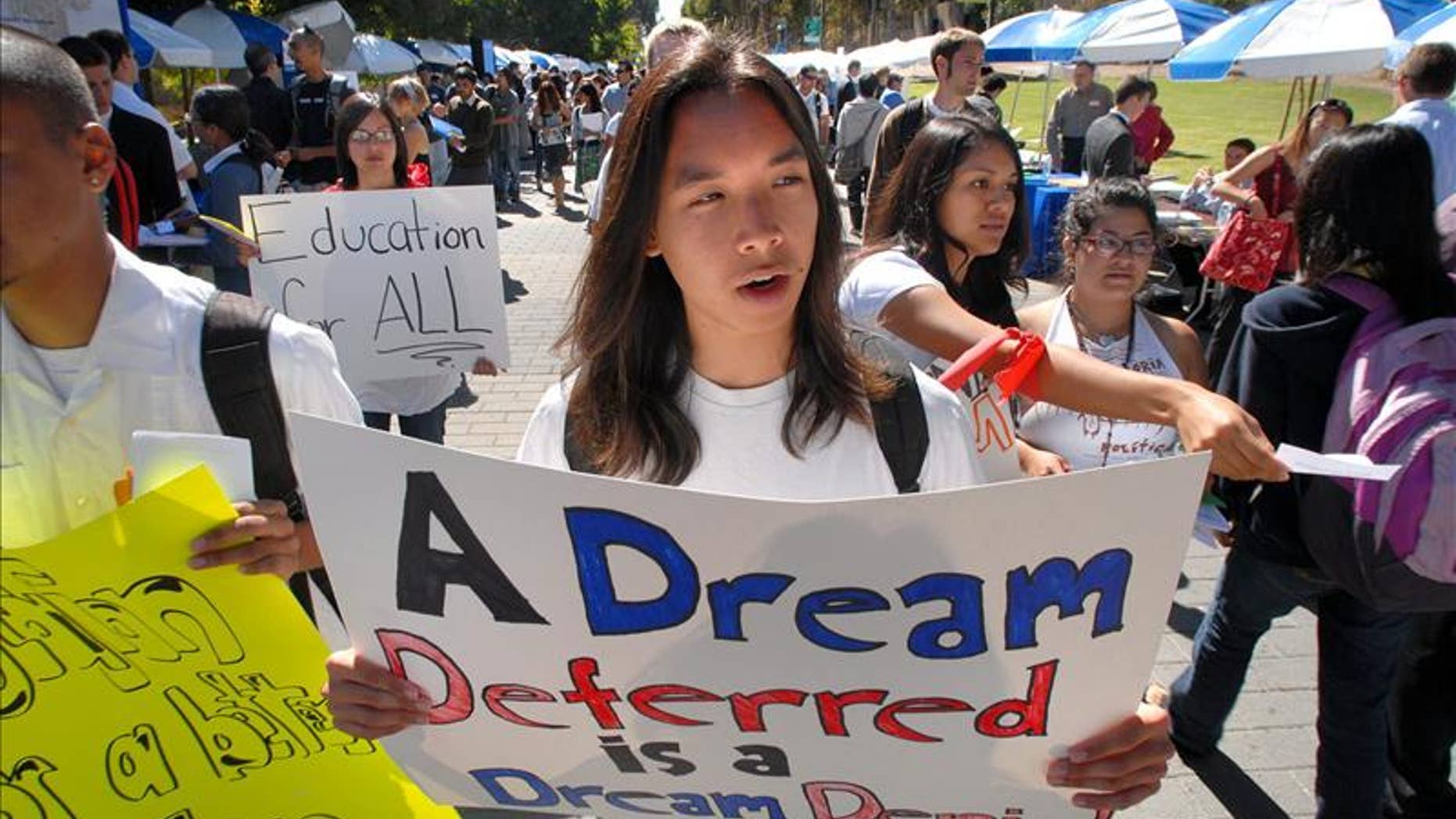 Pro-immigrant groups consider the suspension in Illinois of the Secure Communities program and the state Senate approval of a local version of the DREAM Act to be a victory and an example for other states to follow.
"We're really pleased. It's tremendous," Pastor Jose Landaverde, of the Mision Nuestra Señora de Guadalupe, one of the most prominent voices in the struggle against deportations in Chicago, told Efe.
The pastor congratulated Gov. Pat Quinn and said that other states should follow that example "to put an end to indiscriminate deportations" of undocumented immigrants.
Quinn suspended in Illinois the Secure Communities program with the argument that the deportations of undocumented people contradicted the agreement signed in 2009.
In a letter sent on Wednesday to the Department of Homeland Security, the governor said that the implementation of the program in 26 counties "is contrary to what was established" in the memorandum of understanding.
According to figures compiled by U.S. Immigration and Customs Enforcement, or ICE, cited by the governor, just 20 percent of the people who were deported have been convicted of serious crimes.
Therefore, the governor said, no other Illinois county will be included in the program and those that were originally incorporated into it "must be de-activated and withdrawn."
The governors said in the letter that the state of Illinois had already suspended the program in November, on which occasion he expressed his concern to ICE.
"After an analysis, we're not satisfied and we're coming to the conclusion that the Secure Communities program has faults and doesn't work," the governor said.
The Illinois Senate is also considering a bill for the so-called Smart Enforcement Act, which would regulate the entry of counties into Secure Communities and would impose controls to prevent abuses.
The ICE office in Chicago defended the program in a statement in which it said that its goal is to improve public safety with the removal of those who are illegally in the country and are violating criminal laws.
It added that it will work with the state of Illinois to achieve this goal.
Follow us on twitter.com/foxnewslatino
Like us at facebook.com/foxnewslatino