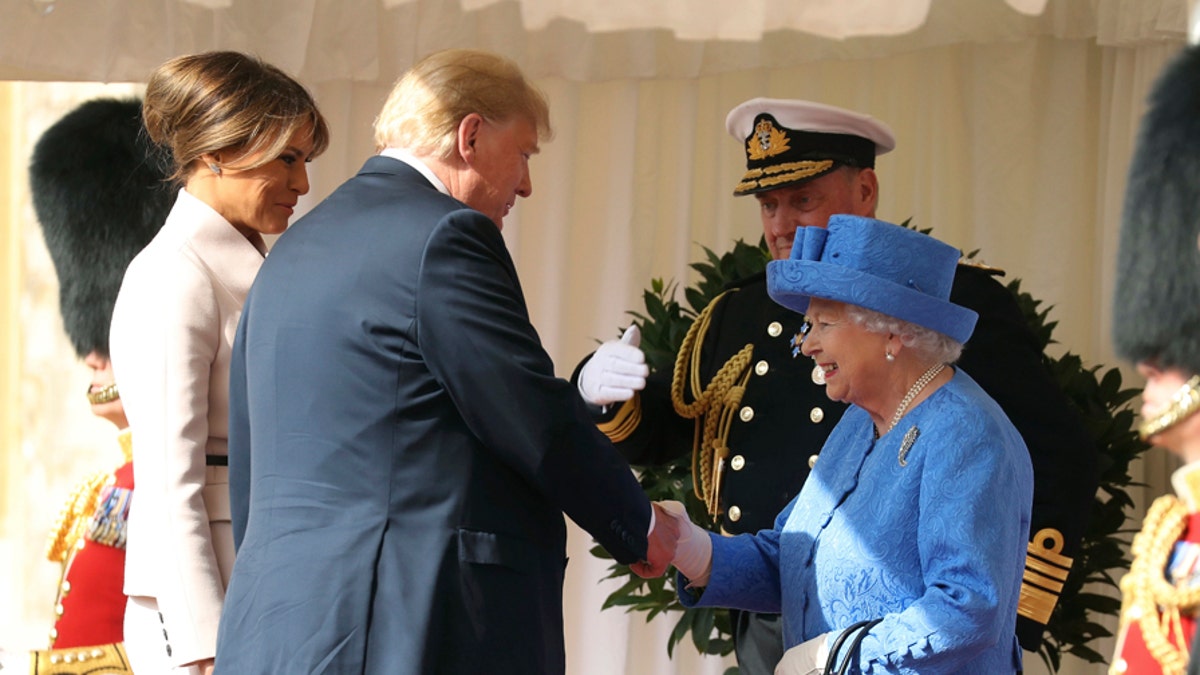 President Trump and First Lady Melania Trump joined Queen Elizabeth II in an official greeting ceremony at Windsor Castle Friday, in the first meeting between the two heads of state since the 2016 election.
The monarch welcomed Trump and Mrs. Trump in the courtyard of the castle for a social visit with the queen, who does not share her political views.
The 92-year-old has met every U.S. president who held office since her coronation in 1952, with the exception of Lyndon B. Johnson. She also met Harry Truman when she was a princess, meaning she has met 12 sitting U.S. presidents.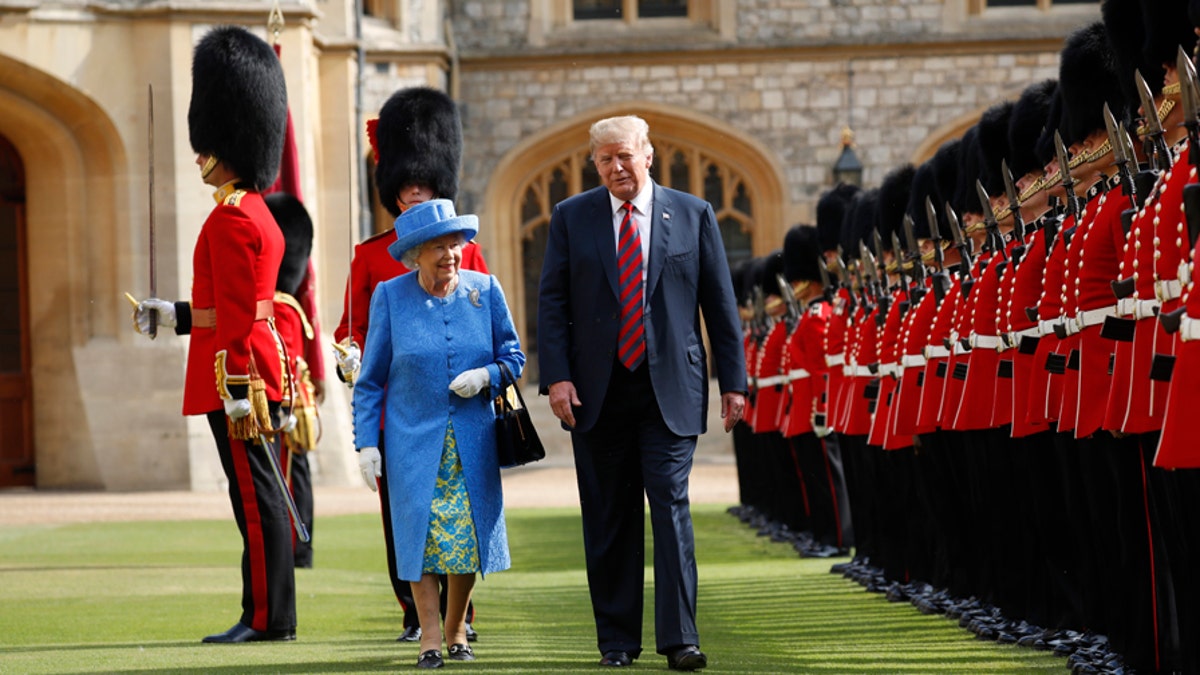 Trump and the queen walked up and down the garden, inspecting a guard of honor, formed by the Coldstream Guards. They then spent around 30 minutes getting acquainted over tea inside the castle.
The president's visit with the queen came after a joint press conference with British Prime Minister Theresa May. The two leaders pledged their full cooperation on trade and other issues, easing tensions after Trump gave an explosive interview with The Sun in which he criticized May's handling of Brexit and called into question a U.S.-U.K. trade deal.
TRUMP, MAY PLEDGE COOPERATION ON TRADE AFTER EXPLOSIVE INTERVIEW
Despite comments in the interview, Trump on Friday said he supported whatever decision May comes to regarding Brexit, Britain's departure from the European Union.
"Once the Brexit process is concluded—and perhaps the U.K. has left the EU, I don't know, whatever you're going to do is okay with us," Trump said. "Just make sure we can trade together. That's all that matters."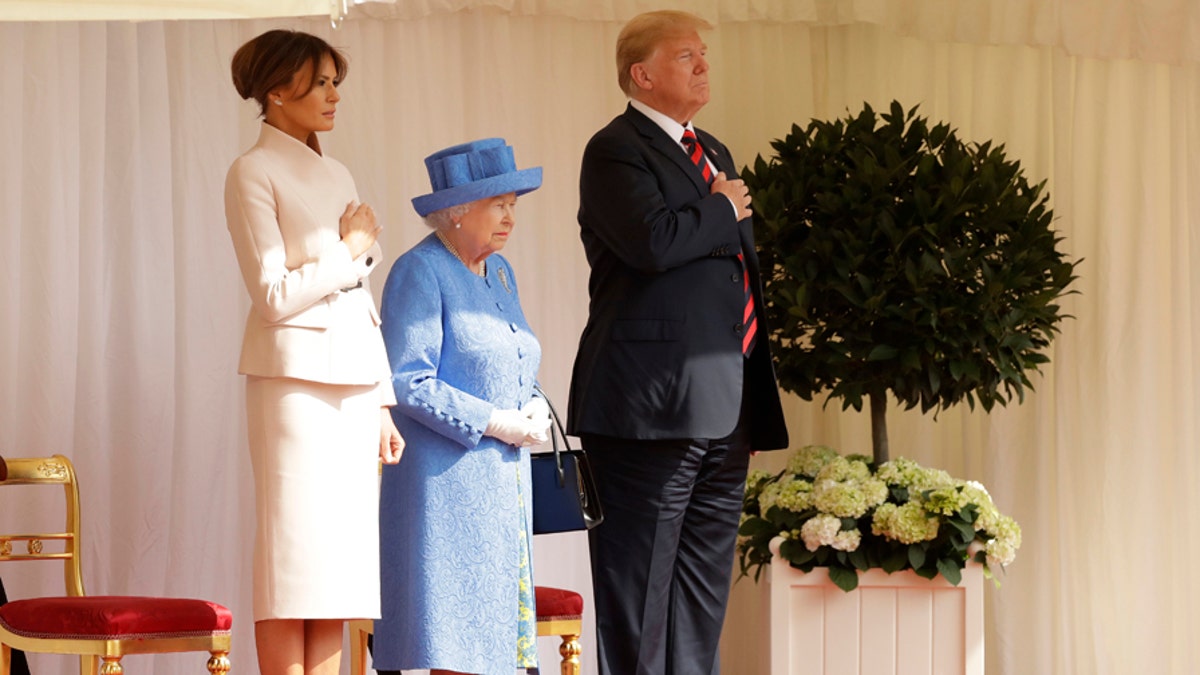 May promised a trade deal with the U.S. and with others around the world, noting that she and Trump came up with an "ambitious deal that works for both countries," that would build on the U.K.'s independent trade policy.
THOUSANDS MARCH AGAINST TRUMP IN ROWDY LONDON PROTESTS
Trump touted the U.S. relationship with the U.K. as "the highest level of special."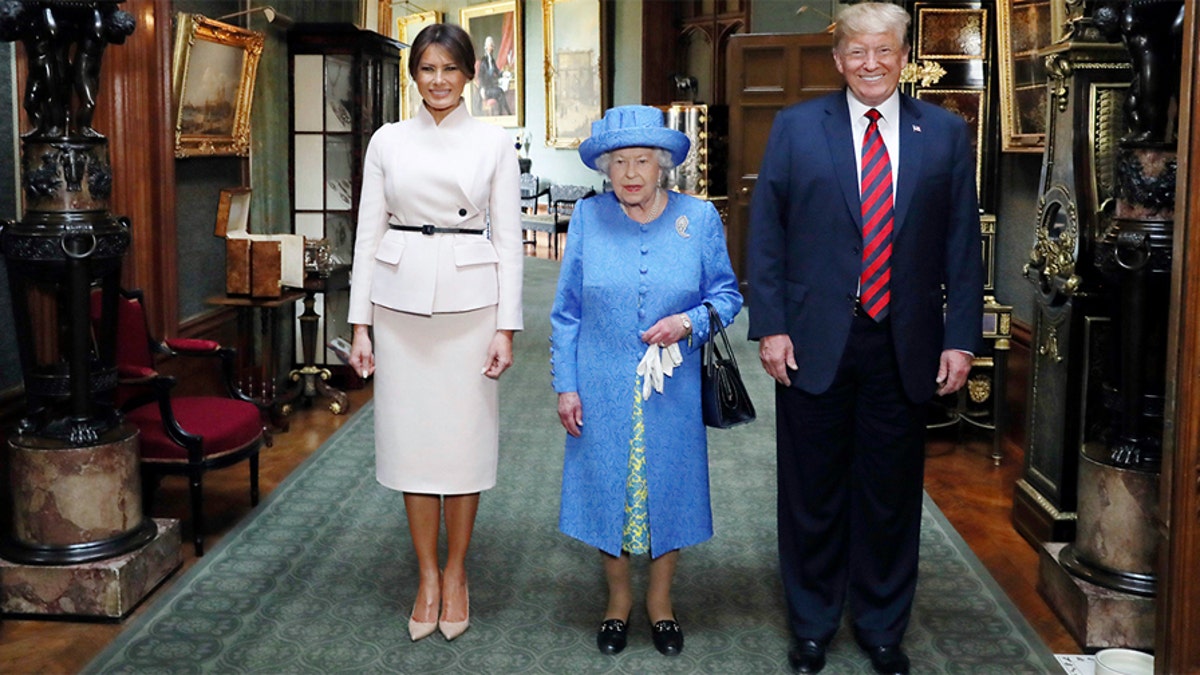 Trump also used the interview to praise the queen, calling her a "tremendous woman".
"If you think of it, for so many years she has represented her country, she has really never made a mistake," he said. "You don't see, like, anything embarrassing. She is just an incredible woman. My wife is a tremendous fan of hers. She has got a great and beautiful grace about her."
Trump will travel to Scotland over the weekend, and then to Helsinki, Finland for a highly-anticipated summit with Russian President Vladimir Putin, which will be his last stop on his four-country European tour.
The Associated Press contributed to this report.