President Obama Tells Venezuelan Exile He Is Helping Dissidents 'Behind The Scenes'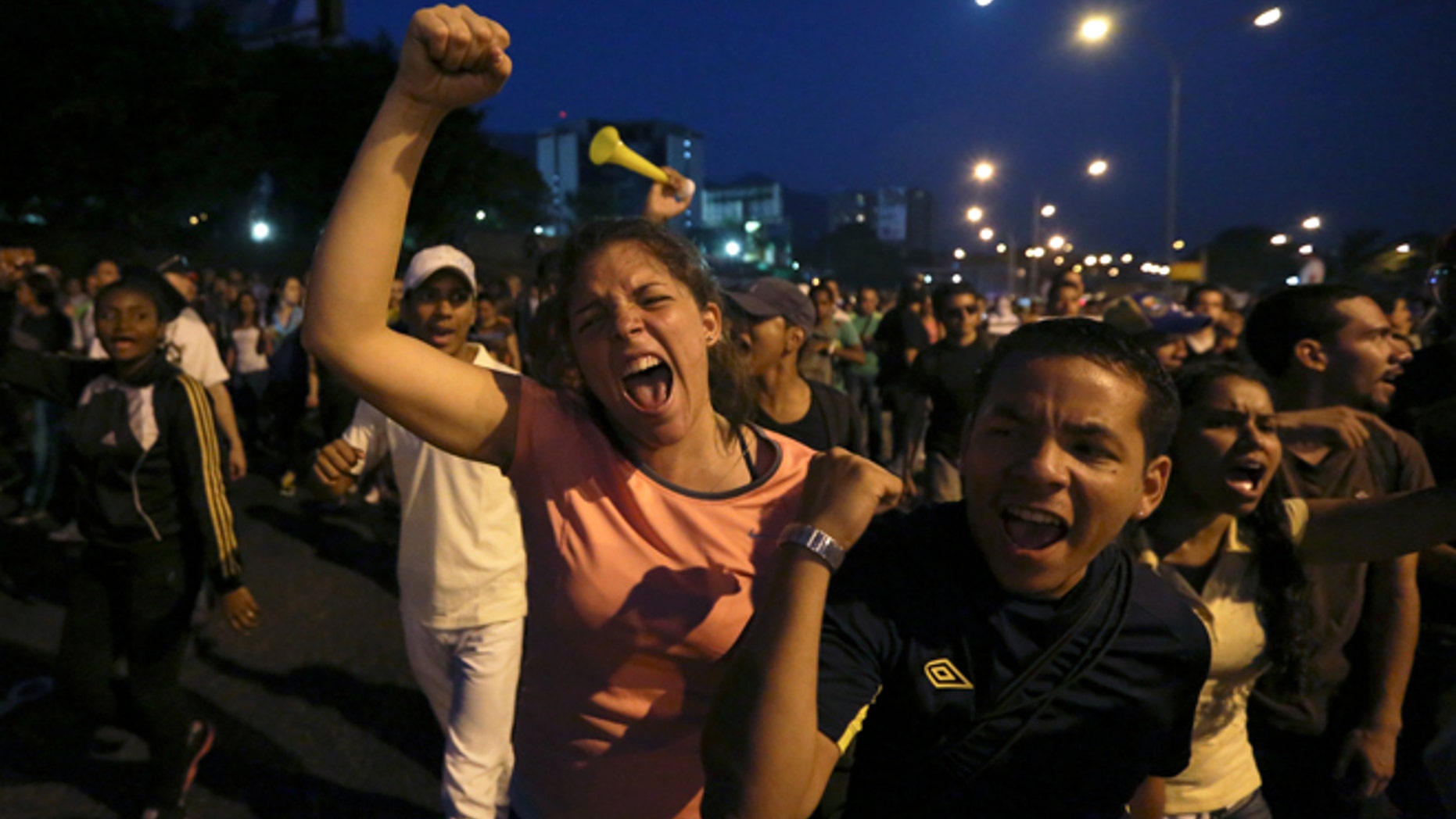 A Venezuelan immigrant living in Florida who wrote to President Obama recently, saying she was dismayed by the lack of attention the U.S. is giving the unrest in her homeland, got a surprise – a letter back from the Commander-in-Chief.
In the letter to Ruth Alcala, who came to the United States 24 years ago, Obama assured her that he is working under the radar to support anti-government protesters who have been in intense clashes with the administration of Venezuelan President Nicolas Maduro since mid-February.
"Thank you for your letter which Congressman Joe Garcia brought to my attention," Obama wrote, according to The Hill. 
"I'm deeply troubled by the continued repression of protestors in Venezuela, and in addition to working behind the scenes with our international partners, I have called on the Venezuelan government to release detainees, stop criminalizing dissent, and stop using government backed groups to sow violence."
Alcala posted her letter to the president on an online petition site. U.S. Rep. Joe Garcia, a Florida Democrat, delivered her letter to Obama.
"Rest assured, that we will continue to champion the legislative grievances of the Venezuelan people. With our international partners, we have pushed for real dialogue with third party mediators. And we believe that all Venezuelans deserve the same rights and freedoms as people throughout the Americas," Obama added.
Many Maduro critics, who include Venezuelans in exile, hold the socialist Venezuelan president responsible for the social and economic problems that have led to weeks of unrest, mainly in the form of clashes between students and government security forces.
Protesters say they've been driven to the streets by the thousands to demand that something be done about Venezuela's inflation rate, which climbed to nearly 58 percent in February, a high crime rate and a scarcity of basic goods, such as toilet paper.
And now, many say Maduro is to blame for the heavy-handed treatment of the protesters who have taken to the streets around the country since February.
Maduro, who was handpicked by late President Hugo Chavez to succeed him and implement his socialist plans, routinely blames the United States for trying to fuel opposition to him and get him removed from the presidency.
"While the attentions of the American public may have gone elsewhere, the Venezuelan people continue their struggle for freedom, democracy, and a better future for their country," U.S. Congressman Joe Garcia said in a statement, according to The Hill. "Though I have been assured that Venezuela is a priority for this administration, I will continue to push to ensure it remains as such."
"The assumption that the U.S. government isn't doing anything is probably pretty naive. We are working with allies in the region, and we have been very supportive of the civil society of Venezuela," Garcia added.
Follow us on twitter.com/foxnewslatino
Like us at facebook.com/foxnewslatino