President Obama Congratulates Senator-elect Rand Paul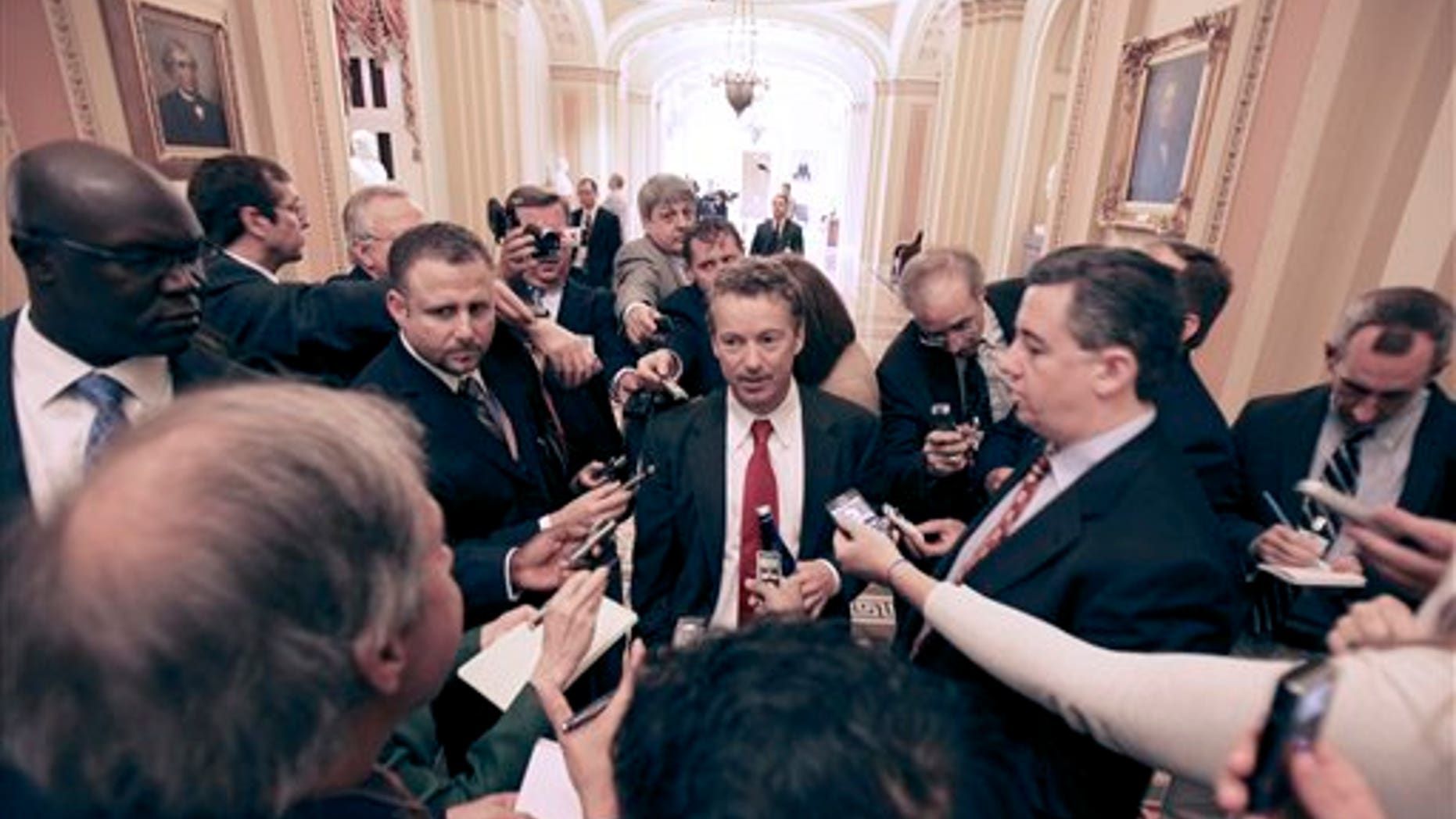 Fox News has confirmed that President Obama has called soon-to-be-Senator Rand Paul to congratulate the Kentucky Republican and welcome him to Washington. The phone call took place last night. The White House press office confirmed the telephone conversation.
"The President continued his post-election congratulations calls from AF1 (Air Force One) yesterday, and reached several Senators-elect including Rand Paul."There was no information from the administration or Paul about the topics possibly discussed aside from an election victory congratulations.
These kinds of presidential phone calls are common to new members of Congress, even those of the opposition party.The Tea Party Republican from Kentucky has often been critical of the president. Progressive websites Huffington Post and Think Progress both posted stories yesterday about Paul in a 2009 interview likening the presidency of Barack Obama to that of Adolf Hitler in pre-World War II Germany. During the 2010 Senate campaign, Paul often criticized "Obamacare" and various other accomplishments of the administration. He even jokingly asked to "please, please" send the president to Kentucky because of the president's poor approval rating in the state.
President Obama lost Kentucky to Republican presidential nominee John McCain in the 2008 election and the president did not campaign in the Blue Grass State for Paul's opponent Democrat Jack Conway. However, Vice President Joe Biden and former President Bill Clinton both made Kentucky visits.