President Obama Busy Working Phones Ahead of Speech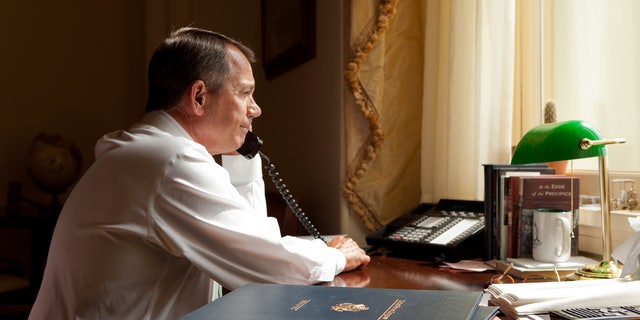 NEWYou can now listen to Fox News articles!
Ahead of his President Obama his speech and announcement on the war in Afghanistan, the president spent a good portion of his day on the phone, briefing several world leaders and U.S. lawmakers.
Obama called Afghan President Karzai, Pakistani President Zardari, British Prime Minister David Cameron, French President Sarkozy, German Chancellor Merkel and NATO Secretary General Rasmussen, according to senior administration officials.
He also briefed several congressional leaders on his decision. Among them, House Speaker John Boehner, who released a photo of the speaker talking to the president.
Officials said that the president had a series of consultations with lawmakers over the last few weeks to get their ideas and viewpoint.
In a prime time address to the nation Wednesday, Obama announced his plans on reducing 10,000 troops this year in Afghanistan, and another 23,000 by September of next year, a couple months ahead of the 2012 election.