President Delays Homeland Security Deportation Review, Still Hopes For Immigration Reform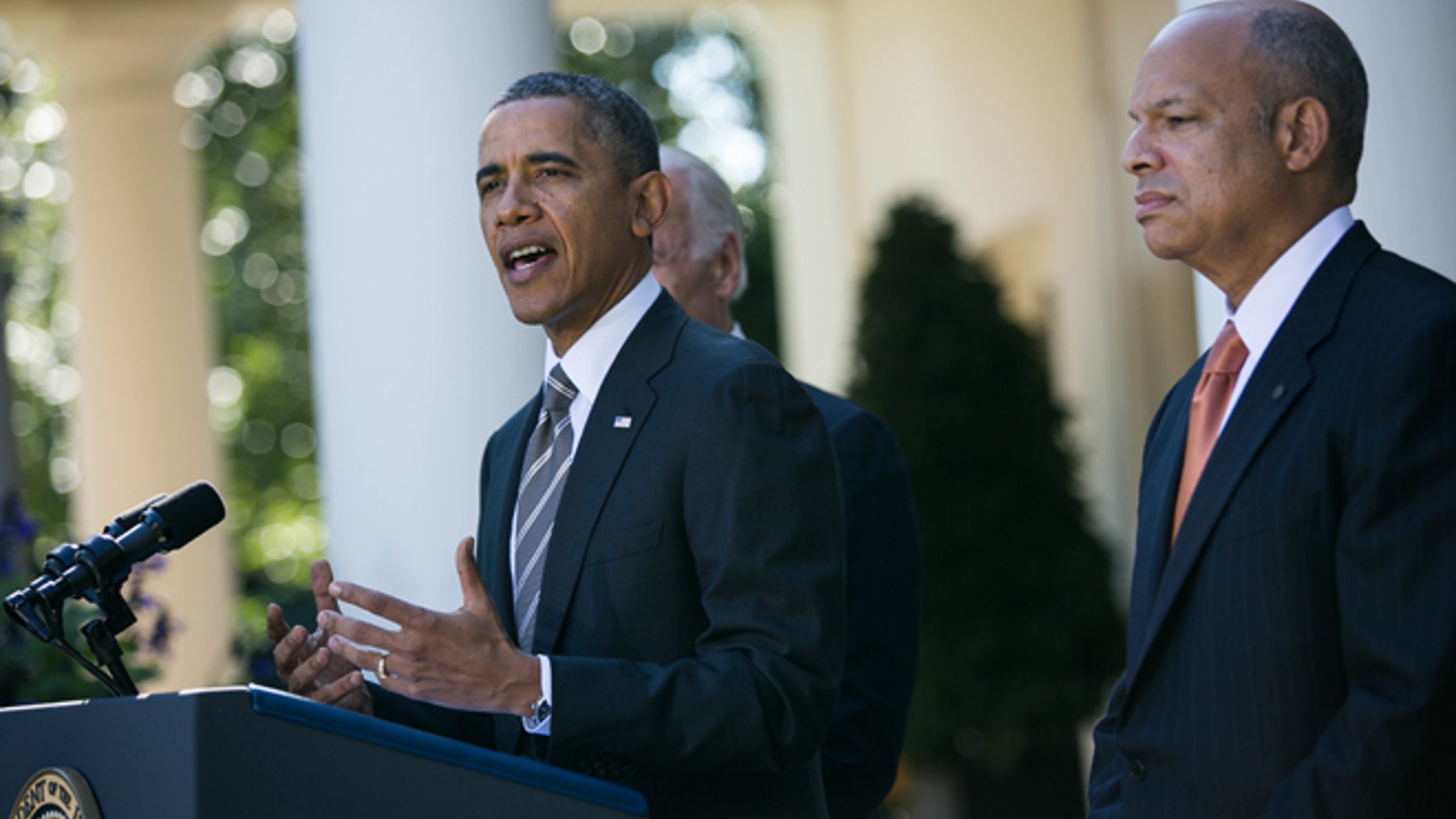 President Barack Obama has delayed the completion of a Department Homeland Security (DHS) review of U.S. deportation policies for four months, according to White House officials.
The move is intended to try to preserve the chance of Congressional action on immigration reform.
In March the president directed numerous branches of the government to examine whether deportation practices can be made more humane. That emboldened House Republicans to argue that they can't trust the current administration to enforce laws and that President Obama is undermining prospects for a broader immigration overhaul in Congress.
The White House sees a narrow window this June and July for Congress to act on immigration before the August congressional recess, which is when, traditionally, incumbents begin to seriously focus on midterm elections this November. So Obama has directed Homeland Security Jeh Johnson not to release the results of the deportation review until that window closes.
"The president wants to take every opportunity to find a permanent solution," said Cecilia Muñoz, the White House Director of the Domestic Policy.
The underscores a split in the ranks of pro-immigration reform forces. Some have urged Obama to take executive action unilaterally without Congress. But others have insisted that they must keep the pressure on Republicans while there is a chance, however distant it may be, to pass a bill that provides a path to citizenship for the 11.5 million undocumented immigrants living in the U.S.
"We have an opportunity for two or three months to revive the situation in the House of Representatives," Obama said earlier this month.
This window, according to White House officials, opened after a number of Republican incumbents won primary challenges against Tea Party candidates who oppose reform immigration laws. The White House sees the end date as being when lawmakers leave Washington for a monthlong recess at the end of July.
"If they don't pass immigration reform before that, the president will have no choice but to act on his own," said Sen. Chuck Schumer (D-N.Y.) said last week.
Obama informed Johnson of his decision to delay the review during a meeting at the White House last week in which the DHS chief updated the president on the progress of the review, a senior White House official told the Associated Press.
DHS will continue to work on the review but won't publish the results until August, said the official, who asked not to be identified because he was not authorized to speak on the topic.
Obama's decision came on the same day that a coalition of pro-immigration reform groups—including the National Immigration Forum, the Service Employees International Union and the United States Conference of Catholic Bishops—asked the president to delay unilateral action in order to "give the leaders of the House all the space you could need."
Based on reporting by the Associated Press.
Follow us on twitter.com/foxnewslatino
Like us at facebook.com/foxnewslatino