Portman might be VP finalist, but no meeting with Romney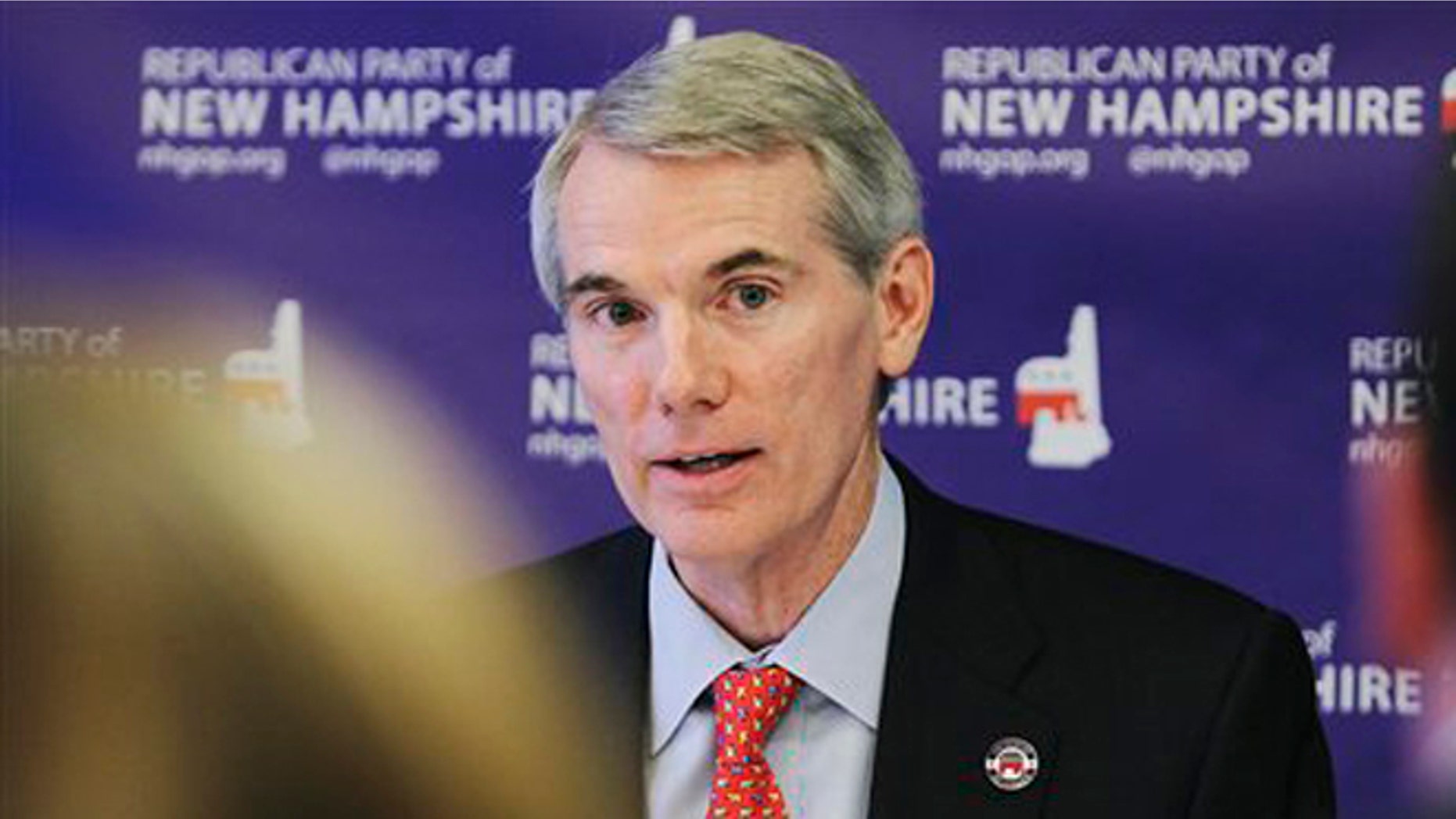 CONCORD, N.H. – Sen. Rob Portman may be on Mitt Romney's short list for vice president, but he says said he did not travel to New Hampshire to meet with the prospective Republican nominee.
The Ohio Republican told reporters Saturday that he hasn't visited Romney's New Hampshire vacation home -- just 40 miles from where Portman headlined a state GOP fundraiser Saturday night -- and has no plans to meet with Romney before he leaves New England.
"I'm here mostly on a college tour with my daughter," he said. "I have no plans" to meet Romney.
Romney is in the final days of a weeklong New Hampshire vacation. He was largely focused on his family but also huddled at times with top advisers as the campaign considers announcing a running mate earlier than previous presidential contenders.
Portman wouldn't say whether he's being vetted as a potential running mate, but his status as a top candidate is clear. The first-term senator fits Romney's desire for a qualified team player who won't overshadow him.
Portman, who serves as Romney's Ohio campaign chairman, said he doesn't expect to meet with the former Massachusetts governor in the coming days, but will speak at "a couple of events" in Boston to benefit the campaign on Monday.
He said his goal is to help "raise money for the campaign and also doing whatever I can to help the victory effort."
Portman is a longtime congressman who served as a trade representative and top budget official in the George W. Bush administration.
"I'm proud of that record," Portman declared Saturday when asked about Bush's low approval ratings at the end of his presidency.
Portman said he was a Bush budget official "when we had a strong economy -- at a time when we had deficits that we would die for today."
He has played an active role in several presidential campaigns, most recently as the debate partner for the 2008 GOP nominee, Sen. John McCain.
"I want to help in any way I can," he said.