Piling on Romney, Candidates, Obama Team Accuse Frontrunner of Flip-Flopping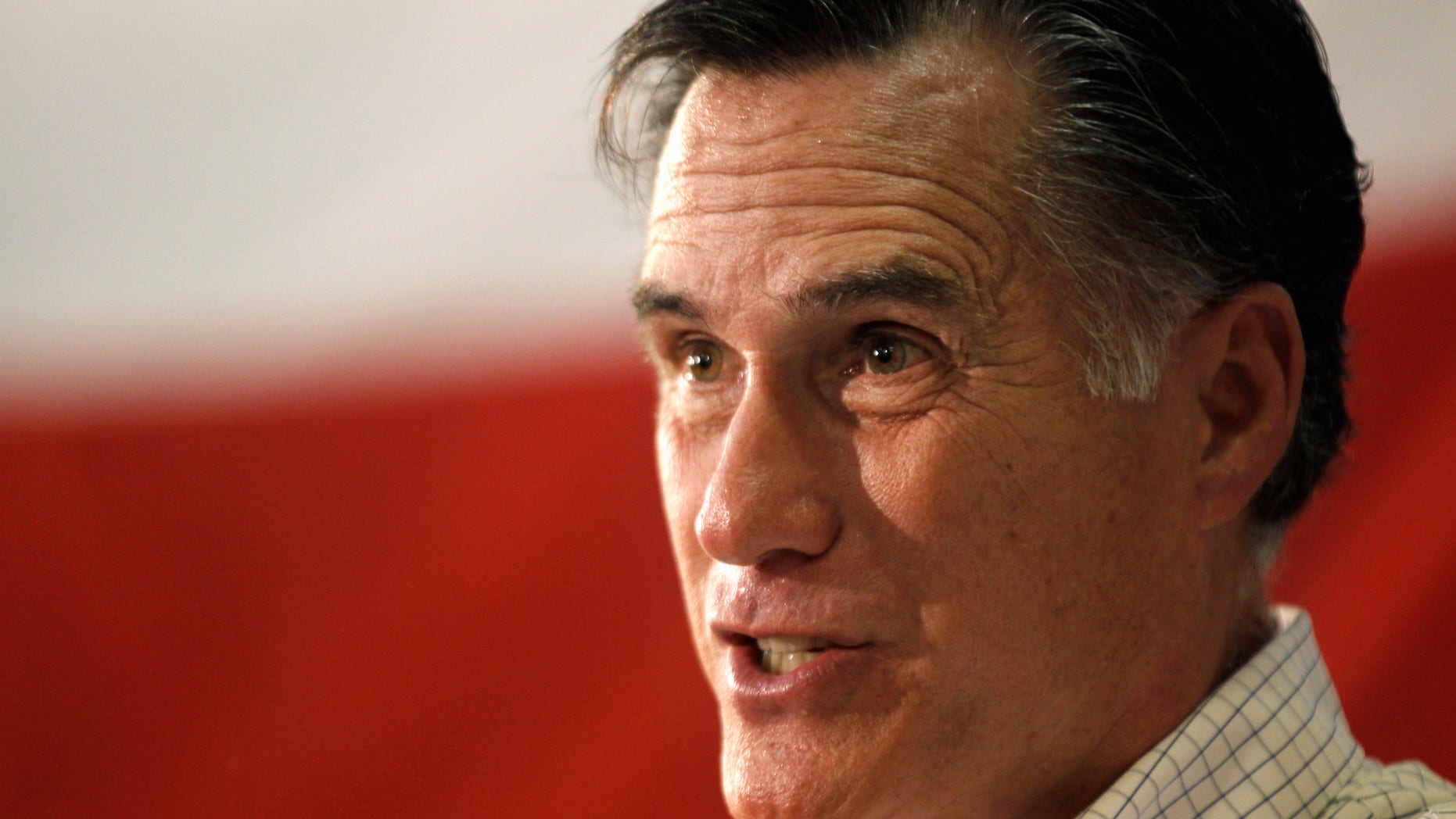 As other candidates rise and fall, Mitt Romney, the longtime frontrunner in the Republican 2012 presidential race, has remained at about 20-25 percent in polling for months -- the only aspect of his record that is consistent, say opponents.
Challengers have attacked Romney, the former Massachusetts governor, for changing his position on global warming, abortion, gay rights, gun control, health care and tax policies, but they have not yet broken down his status at the top of polls.
That doesn't mean they're giving up.
"Mitt's been on both sides of those issues. He's, you know, been for a ban on guns in Massachusetts. He's been for pro-abortion. He's been for, you know, supporting gay rights. And now, he's on the other side of those issues," said Texas Gov. Rick Perry, who is also vying for the Republican 2012 presidential nomination.
"We are very, very different from the standpoint of consistency," Perry, who appeared on "Fox News Sunday," said of a side-by-side comparison. "I have been a consistent conservative. I have always been in favor of the Second Amendment and protecting Second Amendment. I've always been pro-life. I've always been a fiscal conservative."
Romney is a "perfectly lubricated weather vane on all the major issues of the day," former Utah Gov. Jon Huntsman said earlier this week.
Romney's so-called flip-flopping may be one of the few areas where Republican contenders and the Democratic opponent agree. An aide to President Obama on Sunday repeated the Obama campaign line that Romney "has no core," and shifts his position to suit the audience.
"Mitt Romney continues to have 75 percent, 80 percent of his party looking somewhere else," said top Obama adviser David Plouffe.
"You look at issue after issue after issue he's moved all over the place," added Plouffe, who appeared on NBC'S "Meet the Press." "I can tell you one thing working a few steps down from the president, what you need in that office is conviction. You need to have a true compass. And you've got to be willing to make tough calls. And you get the sense with Mitt Romney that, you know, if he thought it was good to say the sky was green and the grass was blue, to win an election, he'd say it."
Offering a targeted reaction Sunday, Romney's campaign team said it's ironic Perry would call out Romney for inconsistency when he has changed his position on federal subsidies for he energy industry, Social Security and illegal immigration.
"As Governor Perry has demonstrated throughout this campaign, career politicians will say and do anything to get elected," said Gail Gitcho, Romney's communications director. "The only thing he can say about his long career in office is that he is consistently inconsistent. America needs a turnaround, but the career politicians who got us into this mess are incapable of leading us out."
In New Hampshire polls, Romney rockets past the rest of his GOP opponents, and he continues to hold his own nationally while Perry, Rep. Michele Bachmann and others have seen their fortunes rocket up before turning for the worse.
In the latest Iowa Republican nominee poll conducted by the Des Moines Register, businessman Herman Cain tops Romney 23-22 percent, well within the 4.9 percent margin of error. Texas Rep. Ron Paul comes in third in the poll of 400 Republican likely voters with 12 percent. All the other candidates remain in single digits.
Cain said Sunday he doesn't think he is the latest benefactor of a lack of enthusiasm from voters toward Romney.
"I don't think that's the driving force," Cain said on CBS' "Face the Nation."  "I believe that I'm doing so well because I'm connecting with the people."
Paul suggested Romney, the only Republican candidate who has not yet agreed to an interview on "Fox News Sunday," isn't being hurt from his seeming contradictions because he's very polished.
"There's obviously times when Mitt has changed his position, you know. And he's had to answer to it. But he's pretty smooth in answering this," Paul said Sunday on CNN.
Paul added that Romney's about-face on several issues doesn't make him unelectable.
"Not in this age. It gives him a challenge but (conservative critics) have challenged all the candidates. They haven't challenged me for flip-flopping so I'm very proud of that," Paul said.
Perry said Romney will suffer a chink in his armor when voters look specifically at issues, like his economic policy.
"As they look and see who is it that will lay out a plan to get America working, when they look at what Mitt's doing and just nibbling around the edges ... I feel pretty comfortable where we'll be on Election Day," he said.
While the candidates try to find the formula to remove Romney's seeming invulnerability, analysts warn that Romney will have to demonstrate some consistency, and soon.
"People usually like it if you change positions and you come toward their position. But you are only allowed a certain number of flips before people begin to doubt your character," said Fox News contributor Brit Hume. "And I think Romney exhausted his quota sometime back. And these fresh ones I think are over the limit, and I think they hurt. And I don't think the fact that he's flipping in the direction that Republicans will like will help very much, because I think they don't trust him."