Philly Mayor Nutter quietly restores pay cuts to top staffers, blocks firefighter raises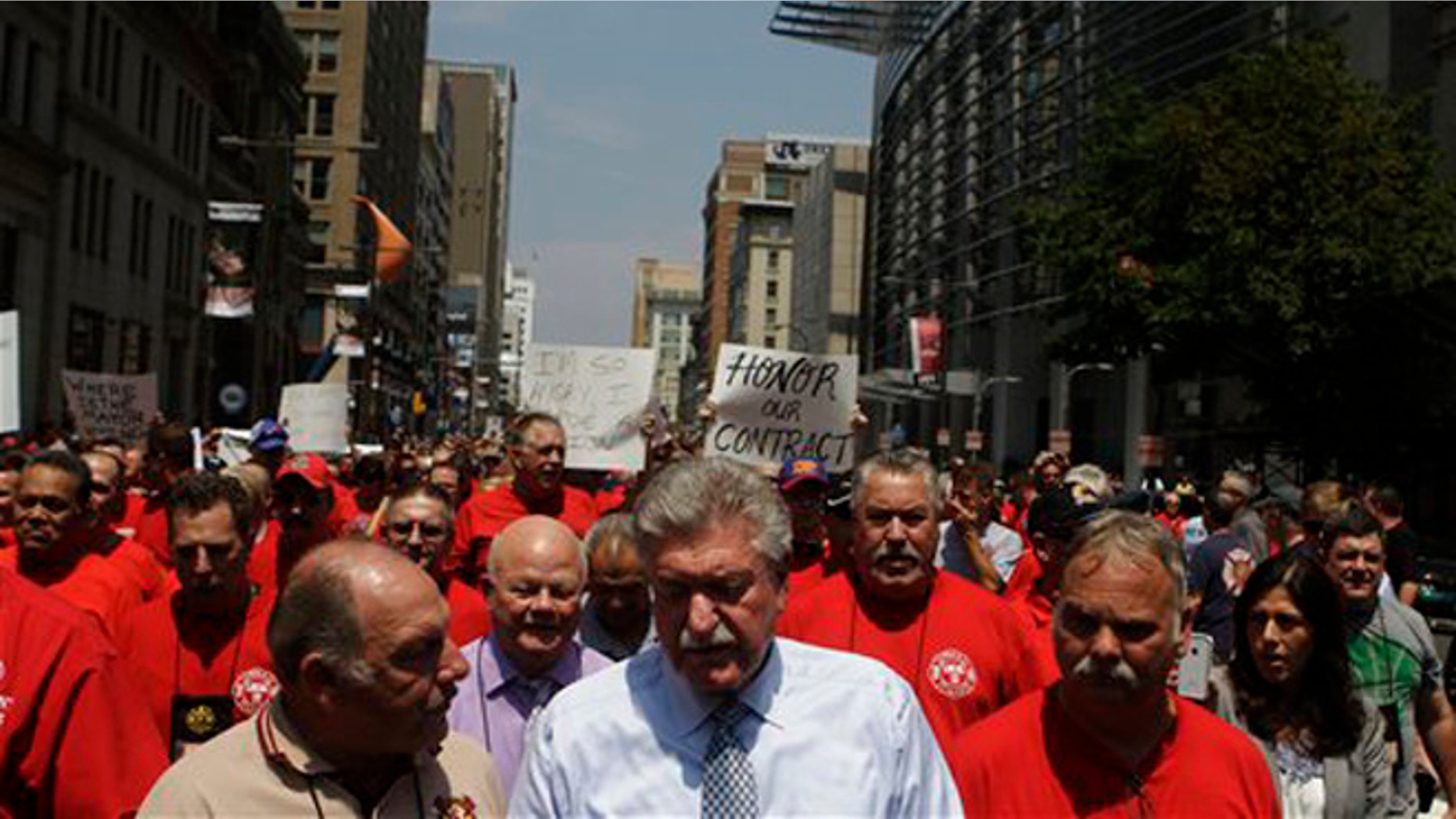 Philadelphia Mayor Michael Nutter is taking heat for quietly restoring salaries for high-ranking City Hall officials that were slashed several years ago in a budget-cutting effort while begrudging pay increases for municipal firefighters.
Nutter initiated the pay cuts in 2009 to lessen cutbacks to such city services as libraries and pools.
However, 22 top Nutter staffers had their pay cuts restored in January, which has cost the city an additional $116,400.
The firefighters won raises through a contract recently awarded to them by an arbitration panel.
However, Nutter thinks the contract -- which includes retro-active, 3 percent pay raises for roughly 2,000 firefighters -- will be too much of a financial strain on the city.
The dispute is now in the hands of a state-appointed financial oversight board but could end up in court -- if Nutter is still around.
There is speculation across the city that the mayor, who is President Obama's close political ally, might leave for an administration job should Obama get reelected. Nutter has given no indication he wants to leave for Washington and could not be reached for comment.
Among those most vocal about Nutter's recent financial decisions is the International Association of Fire Fighters, which represents city firefighters and in late July rallied against the mayor outside of City Hall.
"This is a mayor who has no respect for the people who save lives for a living," said Bill Gault, president of the Local 22 union. "The people who save your life deserve better."
A Nutter spokesman told Philly.com that the mayor decided his staff had given back sufficiently and that nine of his top staffers have yet to have their cuts restored, which has resulted in roughly $83,000 in savings. In addition, Nutter has returned more than $97,600 in salary to the city since the economic downturn, the spokesman said.