Petty Differences: Rocker Reportedly Wants Bachmann to Stop Using 'American Girl'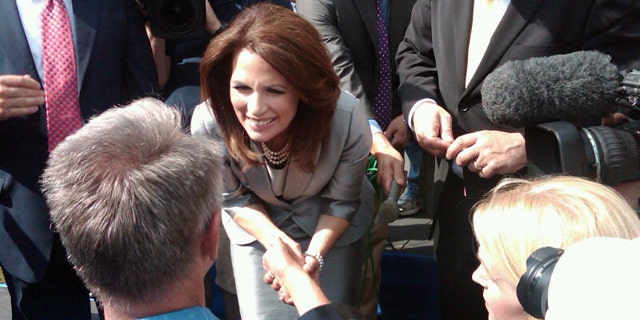 NEWYou can now listen to Fox News articles!
Tom Petty reportedly is not happy about Republican Rep. Michele Bachmann's decision to use one of his most popular songs to punctuate her campaign kickoff in Iowa on Monday.
In keeping with her theme of being an Iowa native with heartland "roots," Bachmann's presidential campaign pumped Petty's "American Girl" from the loudspeakers at the end of her kickoff address in Waterloo.
But NBC News reports that Petty's manager plans to ask the campaign to stop using the song.
It's not the first time Petty -- and a slew of other musicians -- have asked a presidential candidate to stop using their music. Petty last made an objection when George W. Bush's campaign used his "I Won't Back Down" during the 2000 election.
However, Hillary Clinton was able to use "American Girl" during her 2008 campaign for president.