Perry to Give Iowa Speech Sunday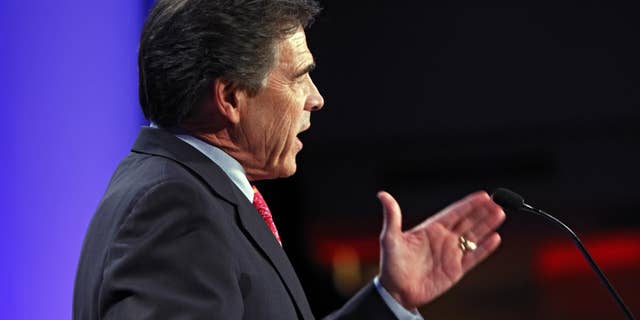 Texas Gov. Rick Perry will give a speech in Iowa Sunday, a day after he threatens to steal the state's straw poll thunder with an event that could shed light on whether he might join race for the GOP nomination.
Sources tell Fox News Perry will speak at a Lincoln Day event in Waterloo, the birthplace of candidate Michele Bachmann and the same town in which she announced her candidacy back in June.
Perry plans to make an announcement of his own in Charleston, S.C. a day before his newly-added Iowa speech. At the same time, many GOP candidates will be in Ames vying for votes in the Iowa straw poll. Perry isn't listed as a candidate in the event, but polling indicates he has a groundswell of support in the Hawkeye State.
Sources close to the Texas governor haven't said whether he'll formally enter the race in Charleston on Saturday, but speculation is that he'll move toward declaring his candidacy. That speculation is only fueled by stops in Iowa and New Hampshire in the days after his South Carolina speech.
Fox News Chief Political Correspondent Carl Cameron contributed to this report.