Perry Collects $17M in Seven Weeks on the Trail, Romney Expected to Report $15M for the Quarter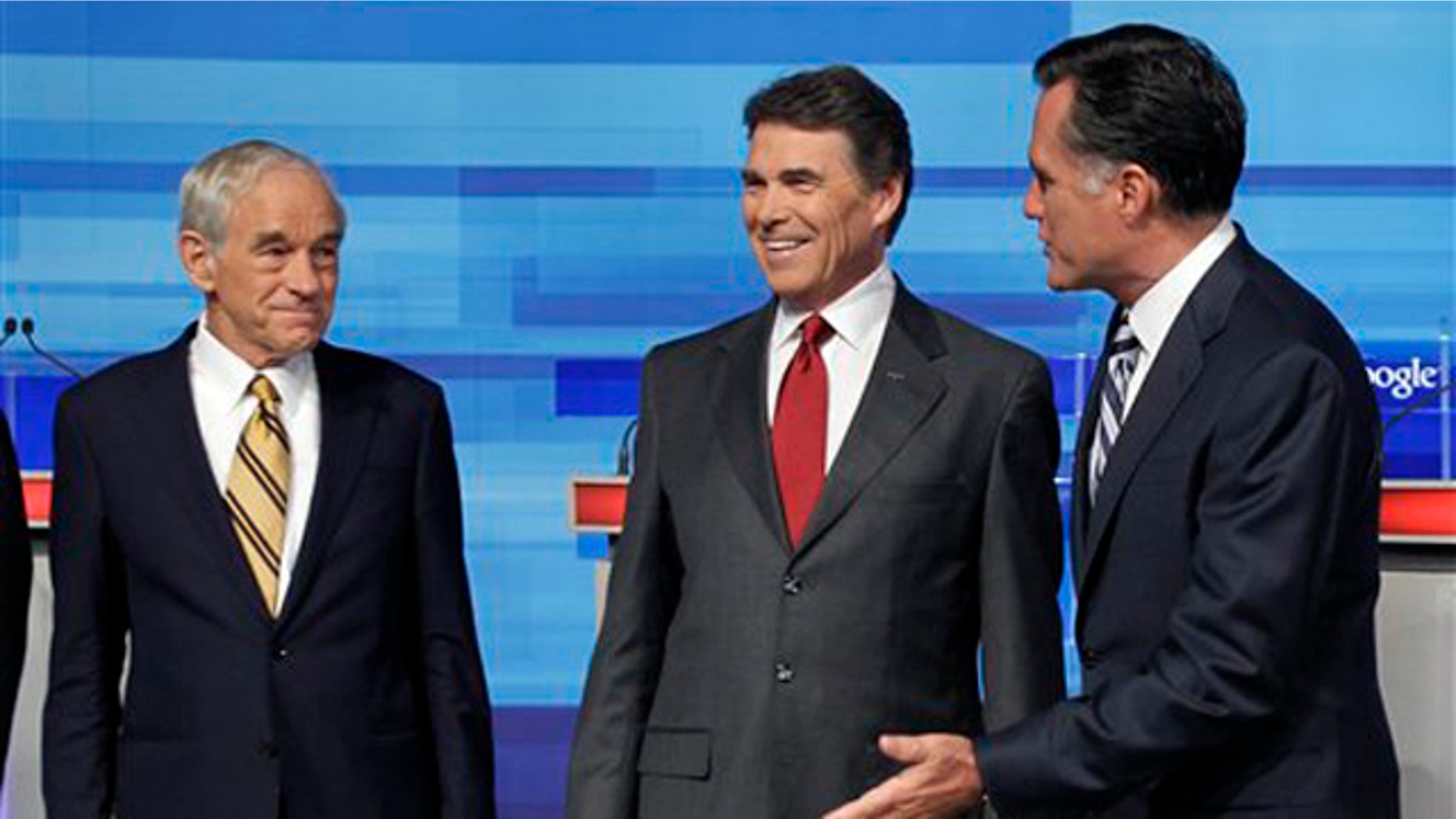 WASHINGTON -- Texas Gov. Rick Perry may have had a rough couple weeks on the campaign trail, but that didn't translate to a weakness in fundraising for the newest entrant in the GOP 2012 race.
RickPerry.org raised $17.1 million since August 13, and has $15 million in cash on hand.
Perry's chief rival for the GOP nomination, former Massachusetts Gov. Mitt Romney, brought in $18 million during his first three-month fundraising period, but was expected to report about $15 million or just under that.
Texas Rep. Ron Paul, whose campaign has a strong fundraising apparatus, hauled in more than $8 million from more than 100,000 donors for the same period.
"We are very pleased with that and believe that will give us the energy to keep the campaign moving right along since right now there's a lot of energy with our volunteers and with our organization and we have a lot of energy associated with our young people on college campuses," Paul said in a speech at the National Press Club.
Candidates have until Oct. 15 to file full reports with the Federal Election Commission.
Donations raised for Perry during 49 of the 92 days in the third quarter came from more than 22,000 unique contributors in all 50 states, the District of Columbia, Puerto Rico and Guam, the campaign said. Fifty-one percent of donors live outside the state of Texas, it added.
"The generous contributions from Americans across the nation prove the overwhelming support for Gov. Perry's principled, conservative leadership and vision to get America working again," said Perry Campaign Manager Rob Johnson.
Almost all of the money is for use in the GOP primary election. About $50,000 was raised for a general election fund in case Perry wins the GOP nomination.
Romney's camp had anticipated lower numbers, and said that it is not a deterrent to the campaign's progress.
"It's less than what Mitt Romney raised in the first quarter, and we feel good in the strength of our finance team and the fact that we are adding new people every day."  said Romney for President spokeswoman Andrea Saul.
Analysts had said that movements within the race and uncertainty about New Jersey Gov. Chris Christie entering the race had left many big-dollar donors on the sidelines. Now that Christie's out, a Romney contact told Fox News that Ken Langone, co-founder of Home Depot and one of the chief supporters urging Christie to get in the race, will turn his focus to helping raise money for the Romney campaign.
Fox News' Serafin Gomez contributed to this report.