Perry Aims to Charge Up Campaign With Energy-Focused Jobs Plan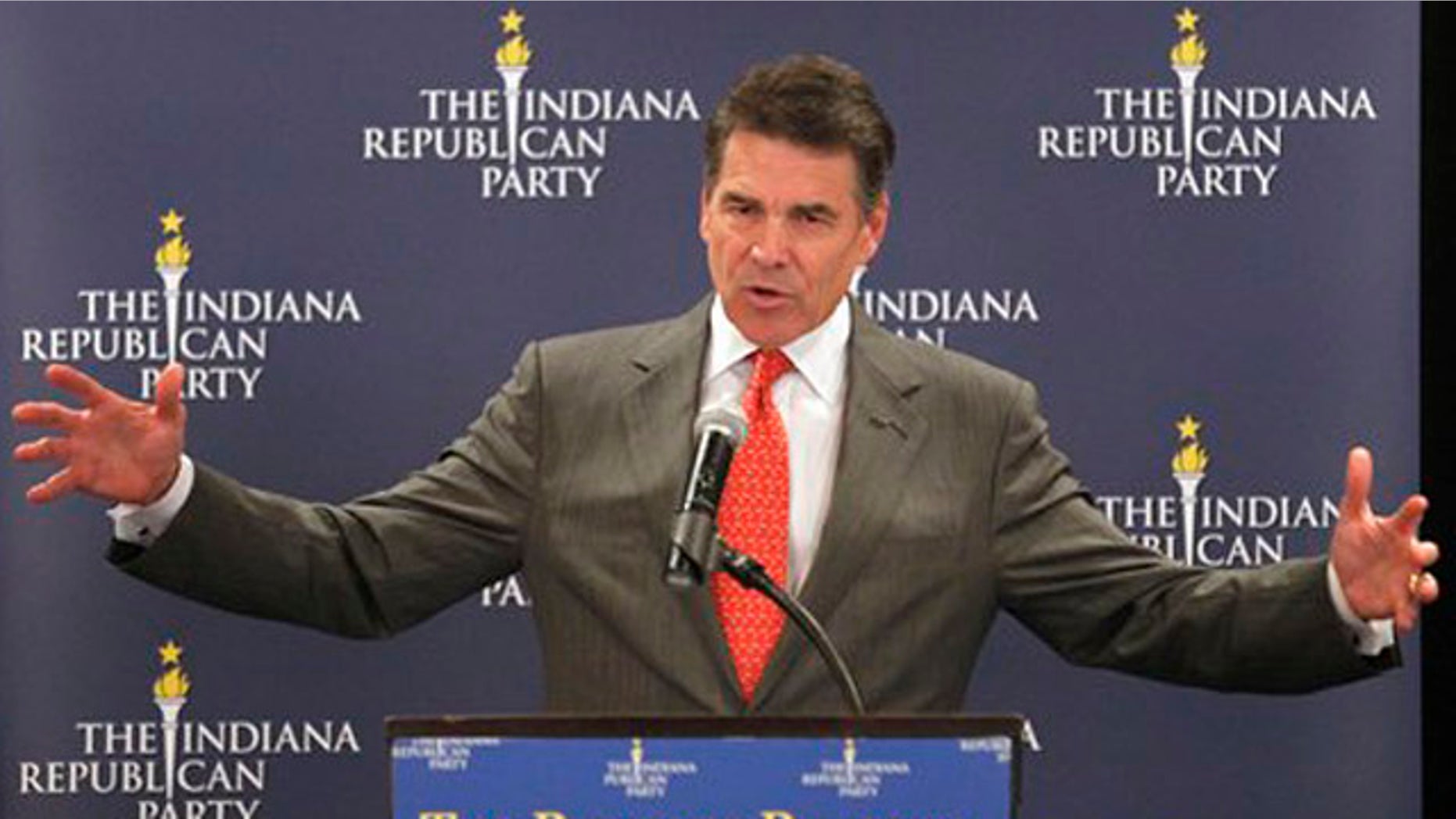 Rick Perry, aiming to charge up his presidential campaign and fend off claims that his economic prescriptions are vague, unveiled the first plank of his jobs plan Friday with a focus on domestic energy production.
"This American jobs plan is based on a simple premise: Make what Americans buy, buy what Americans make, and sell it to the world," the Texas governor said at a steel plant outside Pittsburgh, Pa.
"We are standing atop the next American economic boom -- energy -- and the quickest way to give our economy a shot in the arm is to deploy American ingenuity to tap American energy. But we can only do that if environmental bureaucrats are told to stand down."
Perry says his plan can create 1.2 million jobs. He called for opening up federal lands and waters to drilling, pulling back on "job-killing regulations," and overhauling the Environmental Protection Agency.
Perry said his "Energizing American Jobs and Security Plan" can be implemented "quicker and free of Washington gridlock because it doesn't require congressional action."
"We're doing it through a series of executive orders and other executive actions that will begin the process of creating jobs soon after the inauguration of a new president," he said.
President Obama's re-election campaign attacked Perry's plan, saying it "isn't the way to win the future, it's straight out of the past -- doubling down on finite resources with no plan to promote innovation or to transition the nation to a clean energy economy."
Perry's rollout of his jobs plan is an attempt to rebuild his image as a jobs-centered candidate. He vaulted to the front of the polls after entering the contest in August, touting his state's robust record on job creation over the last couple years and relaxed regulatory environment -- which he claimed was a business-friendly approach he could bring to Washington.
However, Perry's lead steadily slipped as some questioned not only his debate performances and record on controversial issues like immigration, but his lack of a comprehensive economic plan.
Other candidates have had specific plans for weeks, if not months. Former Massachusetts Gov. Mitt Romney, who has released a 160-page economic policy proposal, has hammered Perry particularly hard. Romney's aides released a 114-page document titled "Rick Perry's Plan To Get America Working Again." Inside, there were 103 blank pages.
Businessman Herman Cain is also pushing his "9-9-9" tax overhaul plan, which calls for a 9 percent corporate tax, income tax and national sales tax.
Cain was leading the field in a new NBC News/Wall Street Journal poll this week, with Romney following close behind and Perry in third place. A Rasmussen Reports poll showed Cain and Romney tied for first with 29 percent, with former House Speaker Newt Gingrich pulling in 10 percent and Perry in fourth with 9 percent.
Perry told Fox News he's not worried about the polls.
"Polls are going to go up and down," Perry said. "Now's not the time to be worried about your position in the polls. We know they change."
Perry's energy plan is certain to find fans among many conservatives, whose support he must recapture if his presidential plan is to succeed.
In his plan, Perry calls for:
-- Allowing increased energy production on federal land, including Alaska's Arctic National Wildlife Refuge.
-- Increasing off-shore drilling in the Gulf of Mexico and the Atlantic Ocean.
-- Reviewing the Environmental Protect Agency's air quality regulations and take away its oversight of greenhouse gas emission regulation.
-- Forcing advocacy groups to sue the government by taking away agencies' ability to compromise.
-- Maintaining a ban on drilling in Florida's Everglades.
With a nod to a capital locked in partisan fights, Perry promised Congress would play only a small part in his plan.
Romney delivered a speech on Thursday in Washington state, accusing China of stealing American inventions, playing to voters' economic fears amid worries about another recession.
And on Monday, former Utah Gov. Jon Huntsman rolled out a foreign policy speech that described scaled back U.S. involvement abroad to help the country focus its energies at home.
Perry's speech followed that dire tone, urging voters choosing a Republican president in 2012 to try a new approach.
The Associated Press contributed to this report.