Pentagon Under Pressure to Explain Closing of Joint Forces Command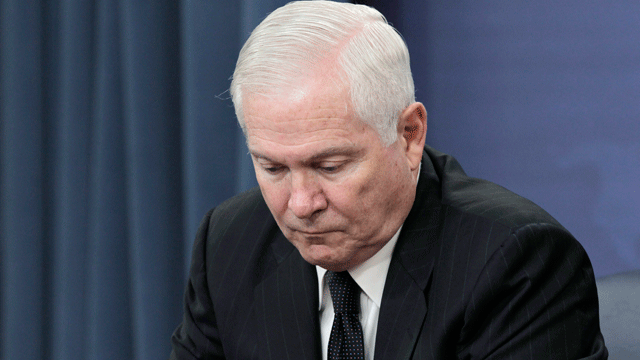 The Pentagon is under fire from U.S. lawmakers and Virginia leaders who are seeking more information on its planned closing of the U.S. Joint Forces Command – an effort that is central to the department's $100 billion efficiency initiative.
Some lawmakers are slamming Defense Secretary Robert Gates for a "lack of analytical rigor" in determining whether the command should be closed. They have all expressed frustration at trying to get a fuller explanation.
U.S. lawmakers have accused the Pentagon of "stonewalling" them while Virginia leaders said they received little more than a promised future meeting with Gates.
Gates announced his decision to close the Joint Forces Command, or JFCOM on Aug. 9, an announcement that surprised lawmakers who say the absence of any cost analysis or Pentagon documentation on the reasons for the closing has been infuriating.
"There was just absolutely no transparency, no prior consultation," Virginia Gov. Bob McDonnell said. "This was just completely out of the blue."
Gates' announcement was the first step toward identifying $100 billion in savings over the next five years. The cuts also include deep reductions in military contracts, which fuel a big part of northern Virginia's economy as well.
JFCOM occupies more than 1 million square feet of real estate in Norfolk and Suffolk, an area with a huge military presence, including the world's largest naval base. As its name suggests, the command trains troops from all services to work together for specific missions.
The 11-year-old command employs nearly 6,000, many of them civilian contractors.
McDonnell estimated that the JFCOM closing would cost Virginia 10,000 jobs, directly and indirectly, and said other defense cuts would be painful.
"Both these would be devastating to our economy in Virginia," he said, adding there are national security implications as well.
McDonnell and members of the state's congressional delegation met privately in Washington, D.C., on Tuesday with two high-level Pentagon officials in an attempt to pry out more on what went into the military's decision.
The Republican governor was assured that he would get an opportunity to meet with Gates, whom McDonnell said has not taken his calls since the announcement, but he was unable to secure public meetings in northern Virginia and Norfolk on proposed defense cuts.
"The information that came forth was not particularly compelling, not particularly more illuminating," McDonnell said in a teleconference.
McDonnell has established a committee to nudge the military for answers and to develop strategies to keep JFCOM open.
Three Pentagon officials faced a Capitol Hill grilling on Tuesday and Wednesday from members of the Armed Services Committee in each chamber seeking answers and documents leading up to the decision.
Deputy Secretary of Defense William J. Lynn III said Gates had conducted 30 meetings with military advisers before announcing his decision on JFCOM. Gates concluded that the command's functions were redundant and "no longer justified a four-star military command with a billion-dollar budget."
Lynn said President Obama, whose approval is needed, had not acted on Gates' recommendation. Virginia officials have appealed to Obama to delay a decision, possibly until after the fall elections.
U.S. Sen. Jim Webb, D-Va., pressed to see documentation.
"To this point we've been stonewalled," Webb told Lynn.
"The department has failed to answer even the most basic questions that have come from this delegation with respect to cost-benefit analysis that savings would be gained by closing JFCOM and how they would outweigh elimination of the missions that JFCOM currently performs," Webb said.
Sen. Carl Levin, D-Mich, chairman of the committee, told Pentagon officials "there is an absence here of an analysis."
"That material, seems to me, should have been available prior to the decision, not after the decision," he said.
On Wednesday, Rep. Buck McKeon, the ranking member of the House Armed Services Committee, complained to the Pentagon officials that he and other committee members wrote a letter to Gates last month requesting decision-making documents and didn't receive a reply until recently – one that was incomplete.
"One of the problems is the information we've asked for is late in coming or incomplete in coming and we can't seem to get an answer as to when we'll get the information. Then you say there's no way to deal with this. It leaves us somewhat frustrated."
"We're not saying we're against this," he said. "It's that we haven't seen the rationale or we don't understand the why and the wherewithal."
Lynn said he will go back to the Pentagon to see if there is more information he can provide to the committee.
"We are trying to be as responsive as possible," he said.
The Associated Press contributed to this report.