Pentagon: New WikiLeaks Doc Dump Endangers Lives of Iraqi Informants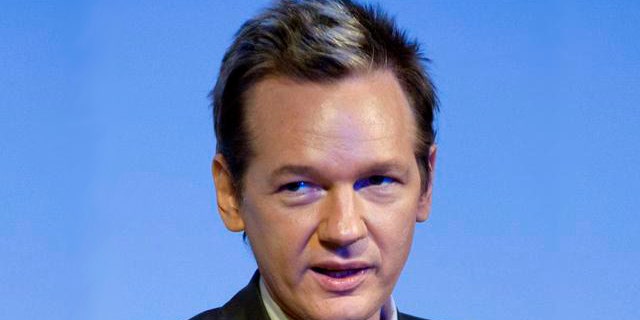 The potential danger to the lives of U.S. war allies as a result of the impending release of 400,000 pages of classified Iraq war documents compares to the damage caused by this summer's leak of 77,000 documents on the Afghan war, Pentagon spokesman Col. Dave Lapan said Friday.
Lapan said Pentagon officials don't expect any huge surprises from the scheduled dump of classified "significant activities" documents by whistleblower website WikiLeaks, but he repeated his warning that releasing the identification of individuals who worked in close cooperation with U.S. and allied forces puts their lives at risk.
"We know terrorist organizations have been mining the leaked Afghan documents for information to use against us and this Iraq leak is more than four times as large. By disclosing such sensitive information, WikiLeaks continues to put at risk the lives of our troops, their coalition partners and those Iraqis and Afghans working with us," Lapan said in a statement.
A Pentagon task force of 120 people has reviewed what they believe are the documents expected to go online this weekend. Officials say they are concerned the papers reveal information pertaining to detainee abuse, civilian casualties, U.S. tactics and procedures, discussions with members of the Iraqi government and battle engagements with the enemy.
WikiLeaks founder Julian Assange has scheduled a press conference in London on Saturday morning to discuss the documents in his possession.
Pentagon spokesman Geoff Morrell said that the classified information likely contains "initial, raw observations by tactical units. They are essentially snapshots of events, both tragic and mundane,
and do not tell the whole story."
He said much of the material has been well-chronicled in news, books and films so doesn't provide any new understanding about Iraq, but it does expose troops to future vulnerabilities.
"We know our enemies will mine this information looking for insights into how we operate, cultivate sources, and react in combat situations, even the capability of our equipment. This security breach could very well get our troops and those they are fighting with killed," Morrell said.
Lapan said that so far no Afghans have been killed as a direct result of WikiLeaks releasing the same type of information over the summer, but he characterized the leak as deplorable.
"We deplore WikiLeaks for inducing individuals to break the law, leak classified documents and then cavalierly share that secret information with the world, including our enemies," Lapan said. "The only responsible course of action for WikiLeaks at this point is to return the stolen material and expunge it from their websites as soon as possible."