Pentagon: DADT Repeal Training Expected to Begin in February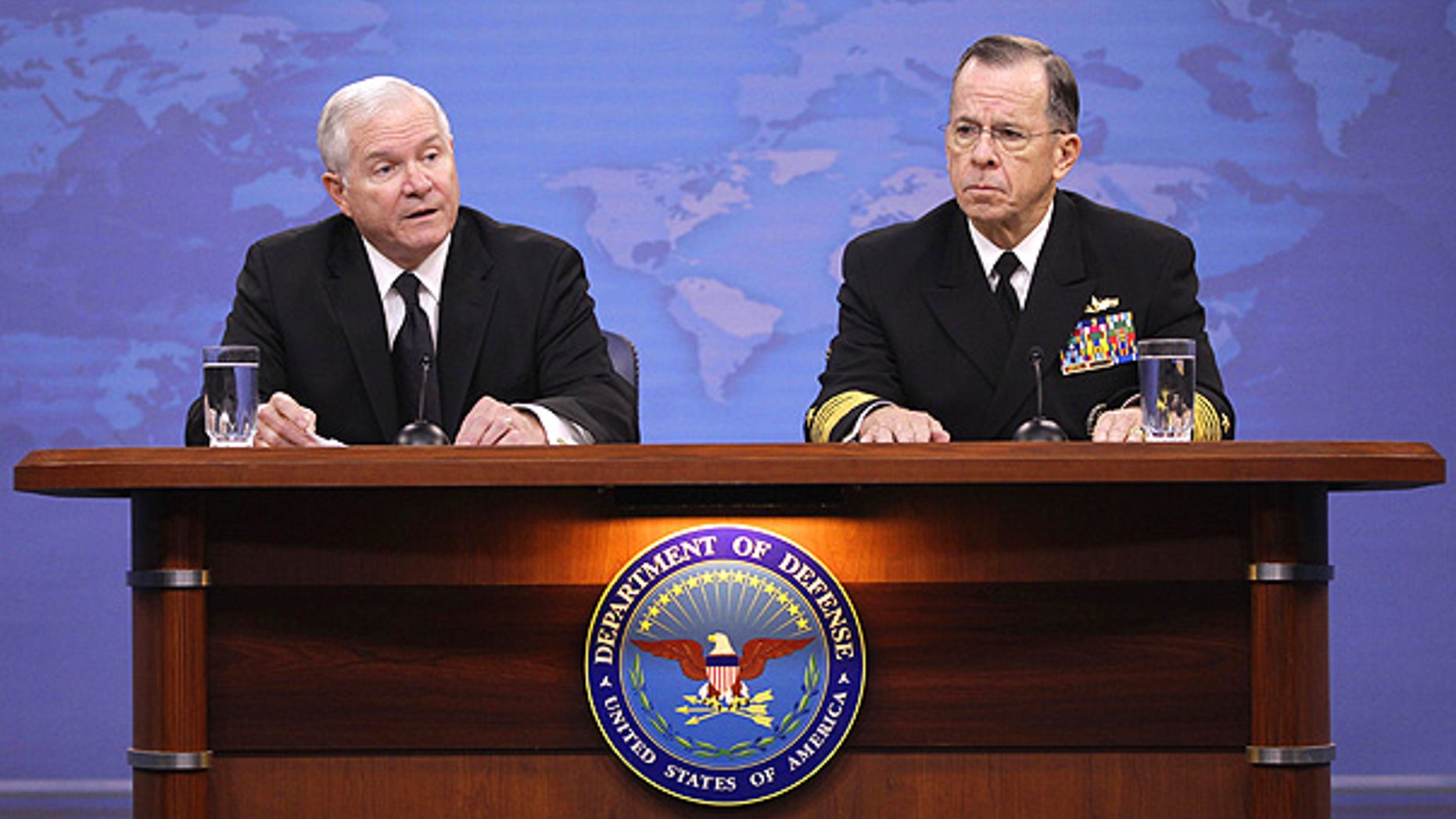 Pentagon officials said Friday that the U.S. military will begin training forces in February on the new law that allows gays to serve openly.
In the first briefing since Congress repealed the 17-year-old "Don't ask, Don't tell" policy, officials said they will soon complete implementation plans but assured that the service chiefs will have the leeway to bring up potential complications as they arise.
Defense Secretary Robert Gates also directed his policy staff in a memorandum to move ahead carefully -- but expeditiously -- to end the policy instituted during the Clinton administration.
"This is about leadership," said Cliff Stanley, undersecretary of defense for personnel and readiness.
Stanley and Gen. James Cartwright, the vice chairman of the Joint Chiefs of Staff, outlined a plan that gives the military services roughly three months to train their forces on the new law that allows gays to serve openly in the military.
The military will be trained in three major phases. First, lawyers, chaplains, administrators and civilian personnel will be briefed on what the changes mean for their jobs. Next, the leadership, including commanding officers, will be briefed. Finally, the rest of the military will receive its training.
A U.S. military source said the repeal should take place by the end of the year and the training will begin next week and last three months.
The effort could be complicated by discussions over benefits and base housing, since the Defense of Marriage Act still defines marriage as that between members of the opposite sex -- this could curtail the military's ability to apply benefits to same-sex partners as it does for married couples, said the source.
For instance, there would be a question over whether a same-sex partner would be allowed to live on a military base, a benefit extended to married couples.
In his State of the Union address Tuesday night, President Obama urged college campuses to reinstate ROTC programs in the wake of the landmark legislation.
Fox News' Justin Fishel and Jennifer Griffin and The Associated Press contributed to this report.