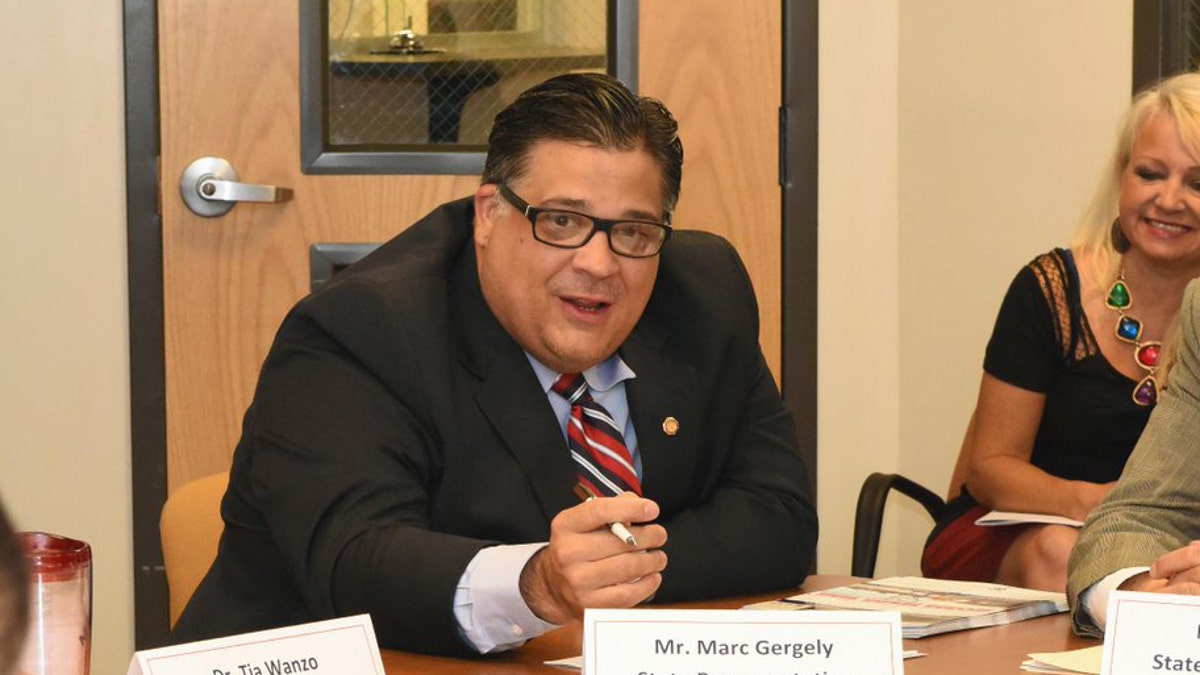 Former Pennsylvania state Rep. Marc Gergely – who resigned last month – is awaiting sentencing on corruption charges in relation to an illegal gambling machine ring.
Gergely, 48, a Democrat from Allegheny County who served in the state House for seven terms, is set to appear in court Monday for his sentencing on charges of conspiracy and violating the state's campaign finance laws on cash contributions.
He was forced to step down from his state House seat in November as a condition of a plea deal he entered in August for the two misdemeanor charges.
Gergely was accused of working in tandem with liquor attorney Louis Caputo and using his position to enrich and "protect" Ronald "Porky" Melocchi – a former owner of video gaming machines.
He reportedly exerted his influence to convince business owners, skeptical of gambling, to install machines owned by Melocchi.
"While other vendors could at times offer more lucrative terms in an effort to secure new 'stops,' Melocchi would rely upon the character and business traits that he possessed as well as his connections to compete with these other vendors," the state grand jury wrote, according to the Pittsburgh Post-Gazette.
It added: "Whereas Melocchi might not be able or willing to offer large amounts of money to the owners/operators of prospective 'stops', he could introduce them to Gergely and Caputo as a show of strength in terms of the people with whom he had a connection."
Prosecutor Mark Serge said in April that both Gergely and Caputo gave the appearance of Melocchi having "friends in high places."
In addition to conspiracy charges, Gergely was also accused of passing along a contribution from Melocchi to another individual – in violation of the state's campaign finance laws on anonymous or third-party contributions, the Post-Gazette reported.
Caputo was found guilty of criminal solicitation last summer and sentenced to five years of probation. Melocchi pleaded guilty in 2015 to charges of being involved with corrupt organizations and gambling devices. He was sentenced to 10 years of probation.
Before Gergely resigned last month he also pushed for a gambling expansion bill that would permit the placement of gambling machines at truck stops in Pennsylvania. The bill passed in October and has since been signed by Democratic Gov. Tom Wolf.
The special election to select Gergely's successor will be held Jan. 23, the Pittsburgh Post-Gazette reported.
The Associated Press contributed to this report.