Pennsylvania Considers Scrapping Winner-Take-All Electoral System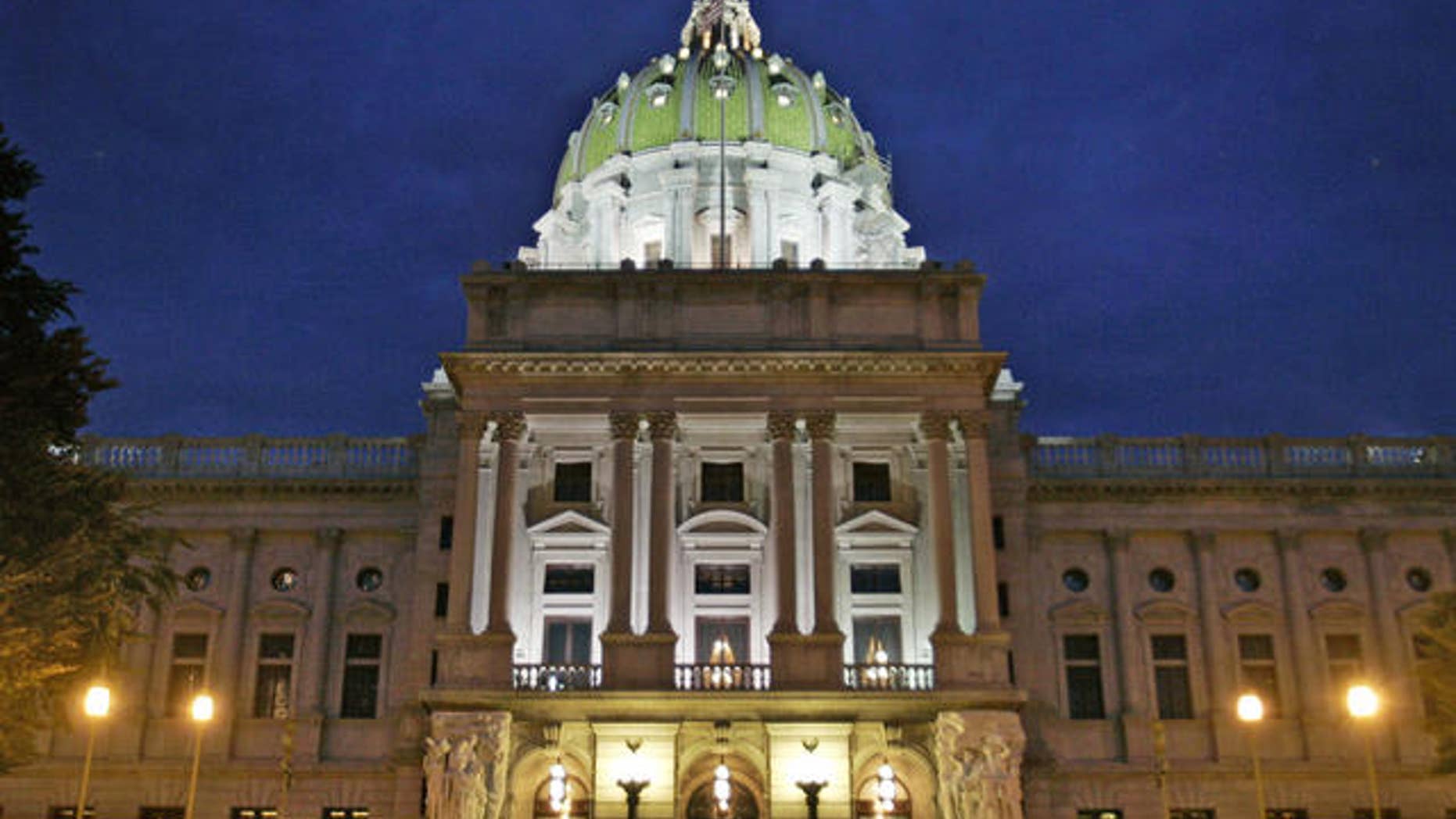 Newly empowered Pennsylvania Republicans want to eliminate the state's winner-take-all vote tally in a change that Democrats fear would end their presidential winning streak in the Keystone State next year.
Democrats have won the last five presidential elections in Pennsylvania by slim margins, but under the state's winner-take-all vote tally, the popular vote champ is awarded all 20 of Pennsylvania's electoral votes, which ultimately decides who wins the presidency. It's a method that 48 of the 50 states employ.
But under a proposal introduced by state Senate Majority leader Dominic Pileggi, Pennsylvania would award one electoral vote to the victor in each of the state's 18 congressional districts. It would award the two remaining electoral votes to the state-wide popular vote winner.
"This is a method to allow people when they vote for president to feel that their vote actually has a say, a voice, and some impact on the election of the president in the electoral college," Pileggi said.
Voting maps illustrate the political divide that characterizes Pennsylvania. As one pundit described it, deep-blue Philadelphia on one side, deep-blue Pittsburgh on the other side, with Alabama in between.
Indeed, in the 2008 presidential election, then-Sen. Barack Obama garnered 3.2 million votes for 54.7 percent of the state's total, while Sen. John McCain pulled in 2.6 million votes or 44.3 percent of the total, most in the vast red areas between the two big cities.
Pileggi clearly wants to maximize the influence of those red areas, even if it comes at a potential risk to his own party.
"It's a very dangerous practice," said University of Virginia political scientist Larry Sabato. "Currently only two very small states have it, Nebraska and Maine. The reason it's dangerous is because our congressional districts in most states are heavily gerrymandered. That includes Pennsylvania. It will inevitably reduce Pennsylvania's influence in the electoral college."
Temple University political scientist Michael Hagen echoed that sentiment.
"I think it's almost certain that the presidential campaigns would pay far less attention to Pennsylvania if the electoral vote were allocated in this way," he said. "There simply wouldn't be enough electoral votes in play to make it worth investing a lot of resources in Pennsylvania and I think we will see presidential campaigns going elsewhere."
The proposal has also produced an odd marriage of opposition. Democratic leaders across Pennsylvania are opposed to it, as is the chairman of the National Republican Campaign Committee -- but for different reasons.
"I think it's a proposal that's purely concocted in order to manipulate the next presidential election and beyond," said State Representative Dan Frankel, a Democrat. "Pennsylvania has been turning blue, has been consistently blue, certainly in presidential elections for the last three decades."
The National Republican Campaign Committee Chairman Pete Sessions, a Texas Republican, issued a statement about the proposal saying in part, "It will have a minimal effect on the presidential race at the expense of negatively altering the political landscape for Republicans in Pennsylvania's House races."
The proposal has not yet been crafted into a bill. But Pileggi says it has broad support in the state Senate, as well as the support of the leadership in the state Assembly. Gov. Tom Corbett, also a Republican, has indicated that if such a proposal passes the Legislature, he will sign it.