Pelosi OK After Brief Hospitalization in Italy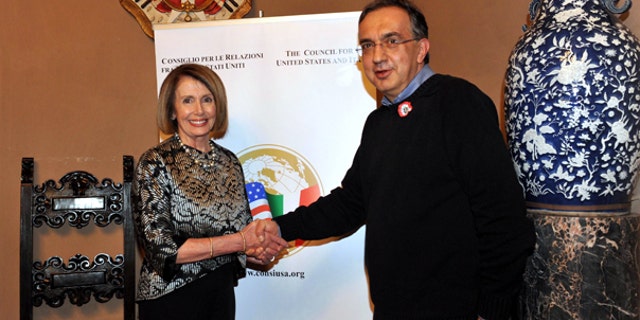 NEWYou can now listen to Fox News articles!
U.S. House Democratic leader Nancy Pelosi was briefly hospitalized Monday in Rome after suffering a minor ailment, but is back on track, her spokesman said.
Pelosi, a former House speaker, had been scheduled to hold talks with Italian officials, including the defense minister, before being treated at Rome's Policlinico hospital. She has since been released.
"After several flights yesterday in Afghanistan, and a long flight back to Italy that arrived early this morning, Leader Pelosi was not feeling well," said spokesman Nadeam Elshami. "This morning in Rome, the leader was advised to visit a clinic, and the closest medical facility was a hospital. The leader is now resuming her schedule in Italy."
ANSA news agency in Italy said that the 70-year-old underwent tests before being released and going back to her Rome hotel. ANSA said that Pelosi was to attend an afternoon concert in the Italian parliament marking Italy's 150th anniversary as a united nation.