Pelosi: Health Reform Rhetoric Reminiscent of Violence in '70s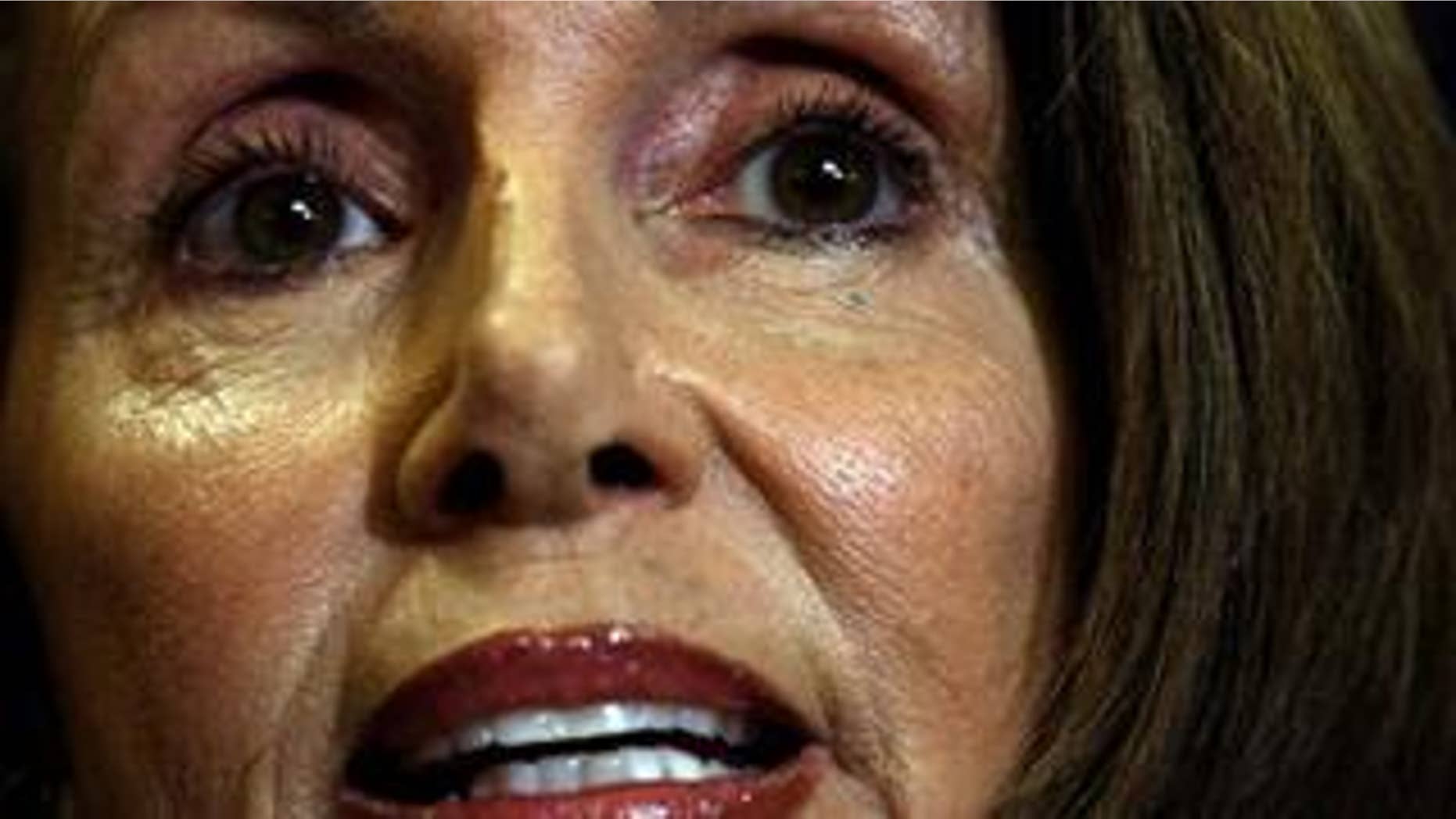 WASHINGTON -- Republicans are rejecting comparisons made by House Speaker Nancy Pelosi, who came near to tears Thursday when she compared anti-government rhetoric over President Obama's health care proposals to tumultuous 1970s San Francisco.
"I have concerns about some of the language that is being used because I saw this myself in the late '70s in San Francisco," Pelosi told reporters, her voice catching in her throat at her weekly press briefing.
Pelosi, though she didn't elaborate on the reference, was alluding to the 1978 murders of Mayor George Moscone and city Supervisor Harvey Milk, a gay rights activist immortalized in a recent movie starring Sean Penn.
Former San Francisco Supervisor Dan White was convicted in the case. He committed suicide in 1985. Pelosi was chairwoman of the Democratic Party for northern California and friendly with Milk and Moscone.
Pelosi said Thursday that while she values free speech, a careful line must be tread between the First Amendment Right and regard for public safety.
"Our country is great because people can say what they think and they believe," she added. "But I also think that they have to take responsibility for any incitement that they may cause."
Pelosi's response came to a question about whether she is concerned that the political debate and anti-government rhetoric could mimic the era of 1993-1994, when then-President Bill Clinton offered a health care option and as the reporter noted, "Around that time, we also saw acts of domestic violence, domestic terrorism."
"I wish that we would all, again, curb our enthusiasm in some of the statements that are made," Pelosi said. Some of the people hearing the message "are not as balanced as the person making the statement might assume."
Pelosi did not offer examples of rhetoric today that could lead to violence but the House rebuked South Carolina Republican Joe Wilson for shouting "You lie!" at Obama last week. The August congressional recess was also dominated by town hall meetings in which voters vigorously stated their opposition to the president's proposals for health care reforms.
The town hall meetings were followed with a rally in Washington, D.C., last weekend  that brought tens of thousands of protesters.
White House spokesman Robert Gibbs said Friday he didn't think the president would agree that the health care debate is inciting violence.
"We all have to check our emotions, despite the depth of our beliefs; that we can have these kinds of debates -- important political debates without doing so in a way that makes anybody feel uncomfortable or that could lead to what you're suggesting," Gibbs said. "I also happen to believe that it takes away from what you're debating. I think that's also one of the things the president thinks."
National Republican Congressional Committee Chairman Pete Sessions called the speaker's rhetoric "insulting."
"No longer content with criticizing concerned citizens for being 'un-American,' the speaker is now likening genuine opposition to assassination," Sessions said in a statement. "Such insulting rhetoric not only undermines the credibility of her office, but it underscores the desperate attempt by her party to divert attention away from a failing agenda."
House Minority Leader John Boehner said Thursday little if any of the rhetoric feeding the health care debate has contained an undercurrent of violence.
"Listen, I was at a tea party in Westchester, Ohio, on the Saturday of Labor Day weekend with 18,000 people. I saw no signs or any indication of any kind of violence," he said.
"Americans are saying 'stop.' They're scared to death that the country that they grew up in is not going to be the country that their kids and grandkids get to grow up in," Boehner added. "And so as a result, you're seeing average Americans who've never been involved in the political process taking a more active role in our society and in this debate. And so, you know, I believe it ought to be civilized, but -- but Americans are speaking up and they ought to speak up."
Boehner also chided President Carter, who this week became the highest -profile politician to say the opposition is built on racism because Obama is black.
"I reject this resoundingly," Boehner said. "The outrage that we see in America has nothing to do with race. It has everything to do with the policies that (Obama) is promoting."