Pascrell over Rothman in New Jersey among highlights in races outside Wisconsin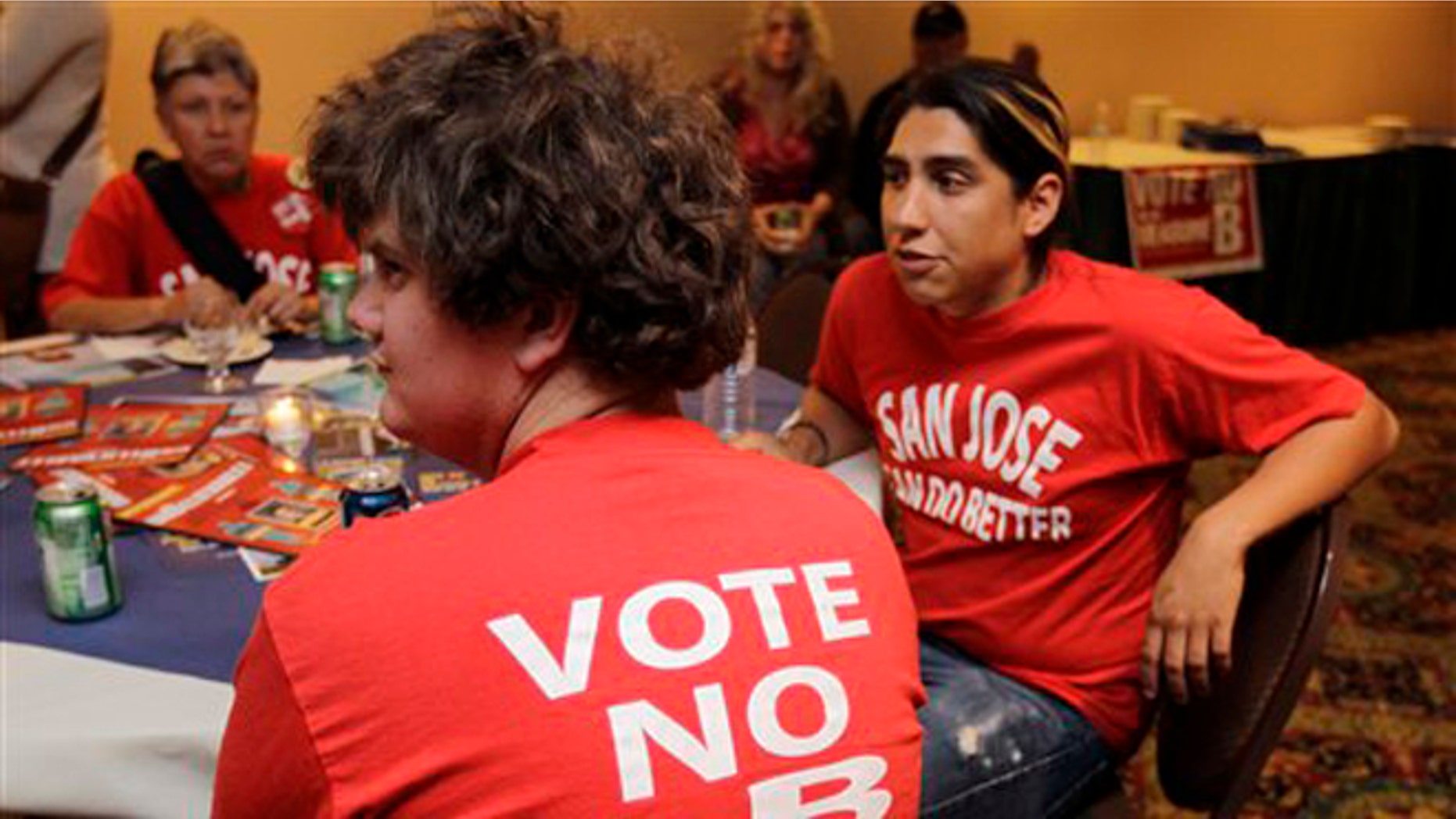 Mitt Romney swept the five states holding Republican presidential primaries -- California, New Jersey, South Dakota, New Mexico and Montana. Romney and Democratic President Barack Obama already have won enough delegates to claim their parties' nominations.
Here are some highlights from other states.
CALIFORNIA
Senate: Under a new primary system, the top two choices compete in the general election regardless of party affiliation. Democratic Sen. Dianne Feinstein was by far the top choice of voters. Her opponent will come from the other 23 names on the ballot, 14 of them Republicans.
Ballot initiative: A proposal to raise cigarette taxes by $1 a pack to fund cancer research.
In addition, voters in two major California cities overwhelmingly approved measures to cut retirement benefits for city workers Tuesday in contests being closely watched as states and local governments throughout the country struggle with mounting pension obligations.
In San Diego, 68 percent voted in favor of Proposition B while 32 percent were opposed. More than of precincts reported.
The margin in San Jose was even wider, with 71 percent in favor of Measure B and 29 percent opposed. Nearly half of precincts reported.
MONTANA
Senate: Rep. Denny Rehberg won the Republican primary to challenge Democratic Sen. Jon Tester. Rehberg faced token primary opposition and Tester was unopposed.
Governor: Former Rep. Rick Hill has won Montana's Republican nomination for governor and will face Democrat Steve Bullock, the state attorney general, in the general election.
NEW JERSEY
Senate: Republicans picked state Sen. Joe Kyrillos to challenge Democratic Sen. Bob Menendez in November. Menendez was unopposed in the Democratic primary.
House: In the 10th Congressional District, Newark City Councilman Donald Payne Jr. won a special election to finish the term of his late father, Rep. Donald Payne, and the primary to be the Democratic nominee in the November election.
In the redrawn 9th Congressional District, Democratic Rep. Bill Pascrell defeated fellow Democratic Rep. Steve Rothman. Pascrell was backed by former President Bill Clinton while Rothman drew support from Obama.
NEW MEXICO
Senate: Former Rep. Heather Wilson won the Republican primary to fill the seat of retiring Democratic Sen. Jeff Bingaman. Rep. Martin Heinrich defeated state auditor Hector Balderas for the Democratic nomination.
House: Bernalillo County Commissioner Michelle Lujan Grisham Tuesday won a close and feisty race for the nomination to succeed Heinrich in Albuquerque's 1st Congressional District. With nearly all the vote counted, Grisham took 40 percent. State Sen. Eric Griego came in second with 35 percent, and former Albuquerque Mayor Marty Chavez trailed with 25 percent. Grisham will face former Republican state Rep. Janice Arnold-Jones, who ran unopposed.
SOUTH DAKOTA
House: In the Democratic primary for the state's only House seat, Matt Varilek, former economic development director to Sen. Tim Johnson, defeated Jeff Barth, a retired telephone company technician and county commissioner. Varilek opposes Republican Rep. Kristi Noem in the fall.