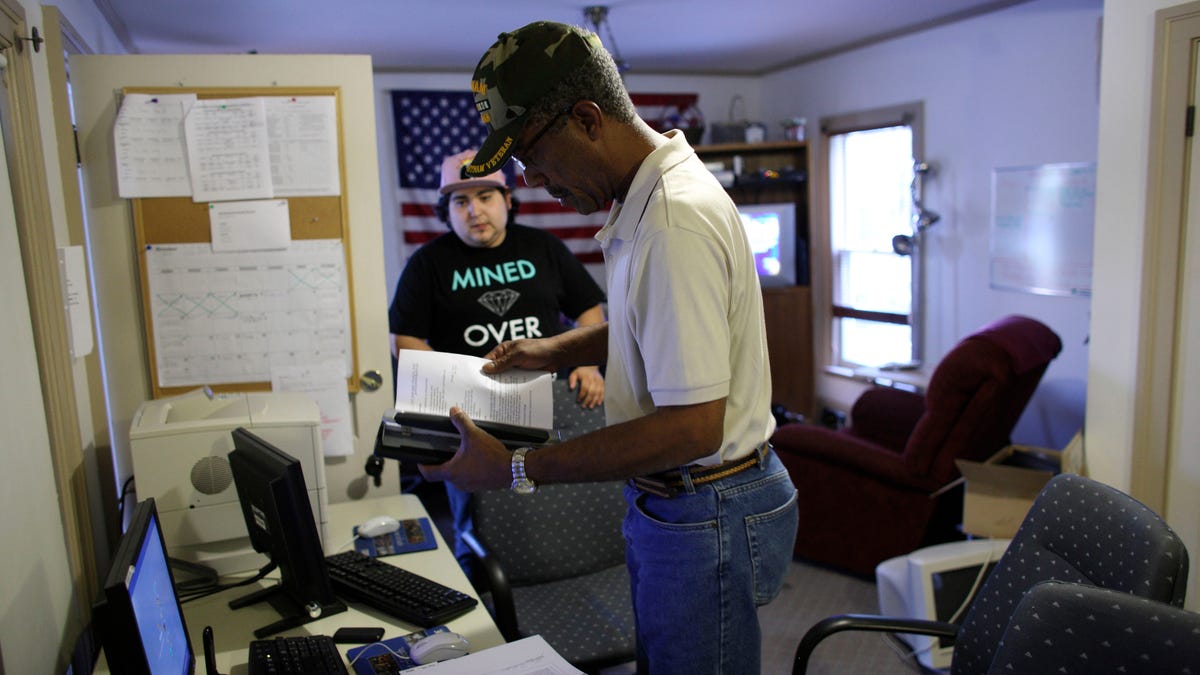 The glitches and other problems with the ObamaCare website that sparked a national firestorm are similar to those military veterans using the federal government's online benefits system have routinely faced for about the past 18 months.
Eric Jenkins, a veteran and American Federation of Government Employees representative, recently told Congress that during January the Veterans Benefits Management System crashed about once a week with downtimes ranging from one hour to multiple days.
"The constant … technical issues and frequent shutdowns make it difficult for me and others to serve veterans," Jenkins told a House Veterans Affairs subcommittee.
The $537 million system went online in fall 2012 at a Department of Veterans Affairs office in New England and is now in all 56 regional offices.
The change to a paperless system was a major part of the Veterans Affairs' goal of eliminating a massive backlog of compensation claims by 2015, with 98 percent accuracy.
The number of claims started skyrocketed in 2010, to more than 1 million annually, in large part because of troops returning from Iraq and Afghanistan.
But Jenkins and other critics say the push to slash the backlog has created its own problems, similar to those experienced by insurance shoppers on the ObamaCare website, HealthCare.gov.
Jenkins said the VA computer system had to be rebooted four times during one week in January, resulting in him losing all the electronic claims on which he was working, with no paper documents as backup.
The problem is "quantity over quality," he said in testimony Wednesday before the Subcommittee on Disability Assistance and Memorial Affairs.
The federal ObamaCare website and the 14 state-run exchanges went online in October, but their early debut also was spoiled by crashes, as well as slow response times and the dissemination of inaccurate information.
Jenkins, a disabled combat veteran and a VA service representative, also pointed out that the benefits management system has another problem similar to one during the rollout of ObamaCare -- more users compound slow response times.
Subcommittee Chairman John Runyan, R-Pa., said the regular, weekly shutdowns "weren't the only problems" with Veterans Affairs systems, pointing to a recent security breach of the electronic benefits system that reportedly compromised the personal data of 1,400 users.
"The lack of security is of tremendous concern," he said.
Nevada Rep. Dina Titus, the subcommittee's top ranking Democrat, said: "We're not overly impressed by the systems' security and consistency."