Panetta says new Asia focus not aimed to contain China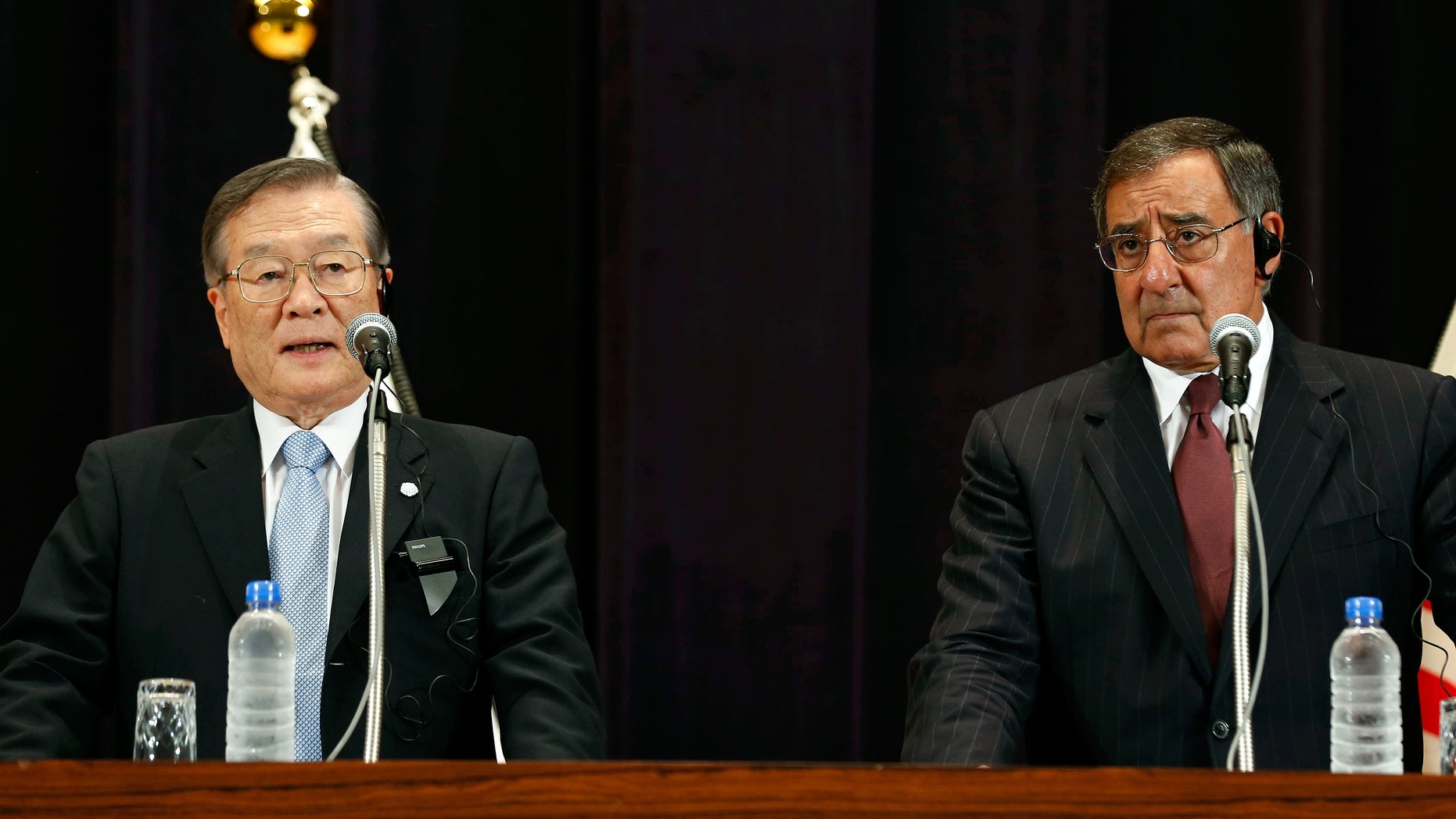 BEIJING – U.S. Defense Secretary Leon Panetta told Chinese troops Wednesday that America's new military focus on the Asia Pacific, including plans to put a second radar system in Japan, is not an attempt to contain or threaten China.
Delivering his message directly to the young Chinese officers and cadets coming up through the ranks, Panetta tried to put to rest fears that the U.S. move to add forces, ships and a missile defense system in the region is aimed at the communist giant.
Ever since the plan was unveiled by the Pentagon earlier this year, the U.S. military's shift to the Pacific has fueled worries of increased tensions or conflict with China and its 2.3 million-member People's Liberation Army. While the broad sentiments expressed in the speech were not new, Panetta laid out a more pointed argument that the growing American presence in the region includes an effort to build a stronger relationship with Beijing.
"Our rebalance to the Asia-Pacific region is not an attempt to contain China. It is an attempt to engage China and expand its role in the Pacific," Panetta said in remarks prepared for delivery at the Engineering Academy of PLA Armored Forces. "It is about creating a new model in the relationship of two Pacific powers."
He acknowledged that improving relations and building trust will take time and that, "despite the distance we have traveled over the past 40 years, it is clear that this journey is not yet complete, particularly for our two militaries."
Tensions between the U.S. and China have reverberated across the region, often focused on America's support of Taiwan, which China regards as a breakaway province and threatens to use force to block any Taiwanese bid for formal independence.
In recent weeks, territorial disputes between China and Japan over a string of uninhabited islands have inflamed the region and raised worries that the U.S. may back the Japanese.
The U.S. also has been very vocal in blaming China for cyberattacks that emanate from the country and steal critical data from U.S. government agencies and American companies.
"We must be clear-eyed about the challenges and difficulties that we face as two major powers," Panetta told the military crowd. "We will not agree on every issue that comes before us. But we cannot let those disagreements and challenges blind us to the great opportunities that exist."
While Panetta's meetings with Chinese leaders this week touched on many of the disagreements between the two countries, his address to the academy stressed the need for each nation to trust the other and try to cooperate and communicate more. It is time, he said, to stop focusing on areas of dispute and suspicion and see the potential in areas where the two nations can work together.
Panetta's message to the Chinese troops built on his speech at the security conference in Singapore earlier this year where he introduced America's new military focus on the Pacific to Asian nations.
He told the academy gathering Wednesday that America's future security and prosperity would be linked to Asia more than any other place in the world, but that it also is a region threatened by terrorism, nuclear proliferation, piracy and natural disasters. This is Panetta's first visit to China as defense secretary, and he is the first Pentagon chief to visit the academy.
And while he did not specifically mention the new planned radar system in Japan that he announced earlier this week in Tokyo, Panetta issued a broader declaration that any such missile defense move by the U.S. was aimed directly at North Korea.
Pyongyang's moves to enrich uranium and test ballistic missiles are a direct threat to the security of Asia and the United States, he said, adding that "ballistic missile defense systems are designed to foster peace and stability in the region."