Palin Says New Parents Levi and Bristol 'Working Their Butts Off'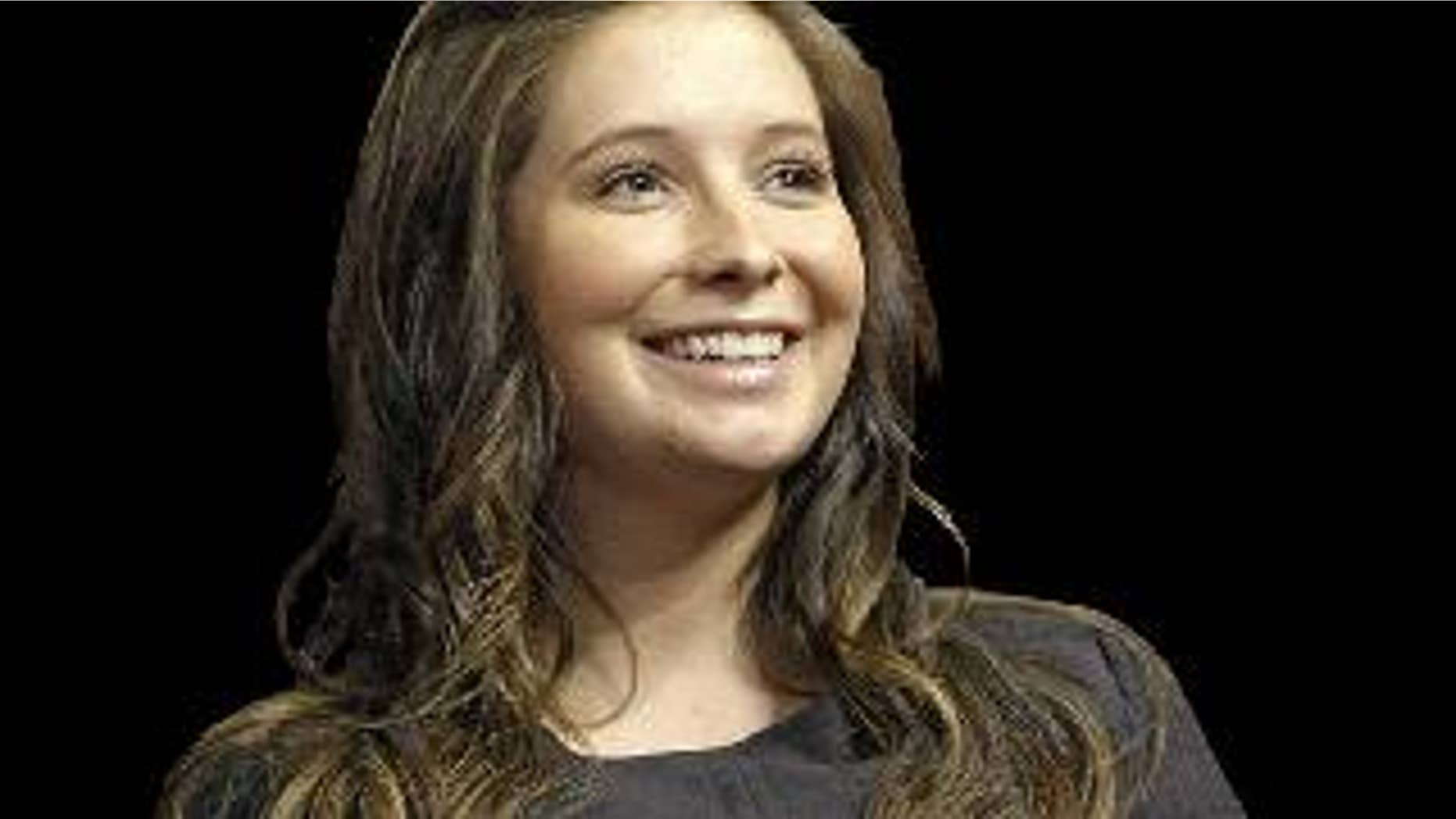 Former vice presidential candidate Sarah Palin says both her 18-year-old daughter Bristol, who gave birth to son Tripp Easton Mitchell Johnston on Saturday, and fiance Levi Johnston are working hard to balance schoolwork with their new parental obligations, People Magazine reported.
"You need to know that both Levi and Bristol are working their butts off to parent and going to school and working at the same time," the Alaska governor told the magazine in a phone message. "They are certainly not high school dropouts."
Any suggestion to the contrary "harms Bristol's reputation and Levi's reputation and their chances for good work opportunities," Pail said.
Palin has still not spoken publicly about her new grandson.
Johnston is a former hockey player at Alaska's Wasilla High School.
Palin announced on Sept. 1, the first day of the Republican National Convention, that her unwed daughter was pregnant. The campaign issued a statement saying Bristol "and the young man" would get married.
Johnston's mother eventually disclosed that her 18-year-old son was the father-to-be. The following week, Levi Johnston attended the convention in St. Paul, Minn., where Palin accepted the vice presidential nomination.
The announcement that Palin's daughter, who was 17 at the time, was pregnant immediately drew concerns that it could damage the governor's credibility as a religious conservative. But many observers noted the pregnancy served to humanize the Palins and showcase the candidate's rejection of abortion.
Sherry Johnston, Levi's mother, said in October that Bristol and her son were considering a summer wedding.
Levi Johnston told The Associated Press that month that he and Bristol loved each other and wanted to get married. Johnston, who dropped out of high school to take a job on the North Slope oil fields as an apprentice electrician, said he was a little shocked to learn that Bristol was pregnant, but he quickly warmed to the idea of being a father.
He said the two had planned to get married even before Bristol became pregnant.
Johnston, an avid hunter, hinted at the time that they were expecting a boy. He said he was already looking forward to taking the boy hunting and fishing.
Johnston's mother was arrested on felony drug charges this month after state troopers served a search warrant at her Wasilla home. According to authorities, she sent text messages to two police informants in which she discussed making drug transactions involving OxyContin, a strong prescription painkiller.
Sarah Palin and her husband, Todd, have five children ranging in age from son Trig, 7 months, to son Track, 19. In between are daughters Willow, 14; Piper, 7; and Bristol.