Palin Rumor Mill Turns Out April Fools Joke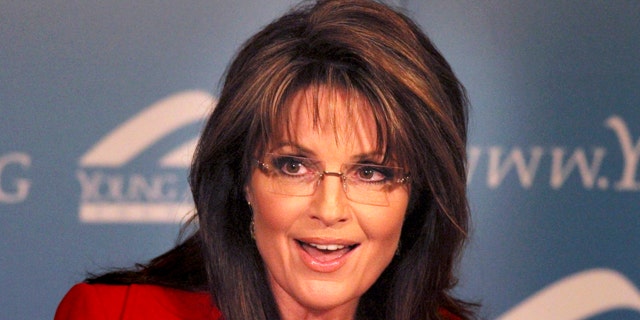 Don't believe the hype. Sarah Palin, despite rumors to the contrary, won't be making a major announcement about her political future this Friday, sources tell Fox News.
They say the rumors she may announce a 2012 presidential run where just that -- rumors. One source, Meg Stapleton, Palin's former spokeswoman, said that there would be no major announcement of any kind on Friday. Stapleton has remained in contact with the Palin family and also spoke with Tim Crawford, Palin's chief fundraiser, about the rumor.
The rumor that Palin was going to appear on an Anchorage radio station at 7:30 a.m. local time to make a major announcement was first reported by the celebrity news website Hollywood Life and cited unnamed sources. It was repeated on the Huffington Post.
The big news was supposedly going to be broken on KWHL's "Bob and Mark In the Morning" show. The two hosts did nothing to shoot down the speculation.
Bob Lester, one of the hosts, responded to inquiries in an email saying he did not know what Palin would be talking about Friday. "We can only hope she announces something 'Big,'" he wrote.
But Todd says that Sarah Palin is not even going to be a guest on the show.
Palin, the 2008 GOP vice presidential nominee and a Fox News contributor, has said that if and when she does make an announcement about her future she would do it on the "Bob and Mark In the Morning" show, and she's already been on the show several times.
Stapleton says the hosts are more like "shock jocks" than newsmen, although Bob is described as a conservative who has been very good to Palin.
When asked about a timetable to announce her 2012 intentions, Palin has repeatedly said she is in no rush. April has traditionally been a busy month for candidates to throw their hats in the ring, but now we can safely put to rest any talk about the former Alaska governor making her own news on April 1.