Pakistan demands 'unconditional apology' from US for troop deaths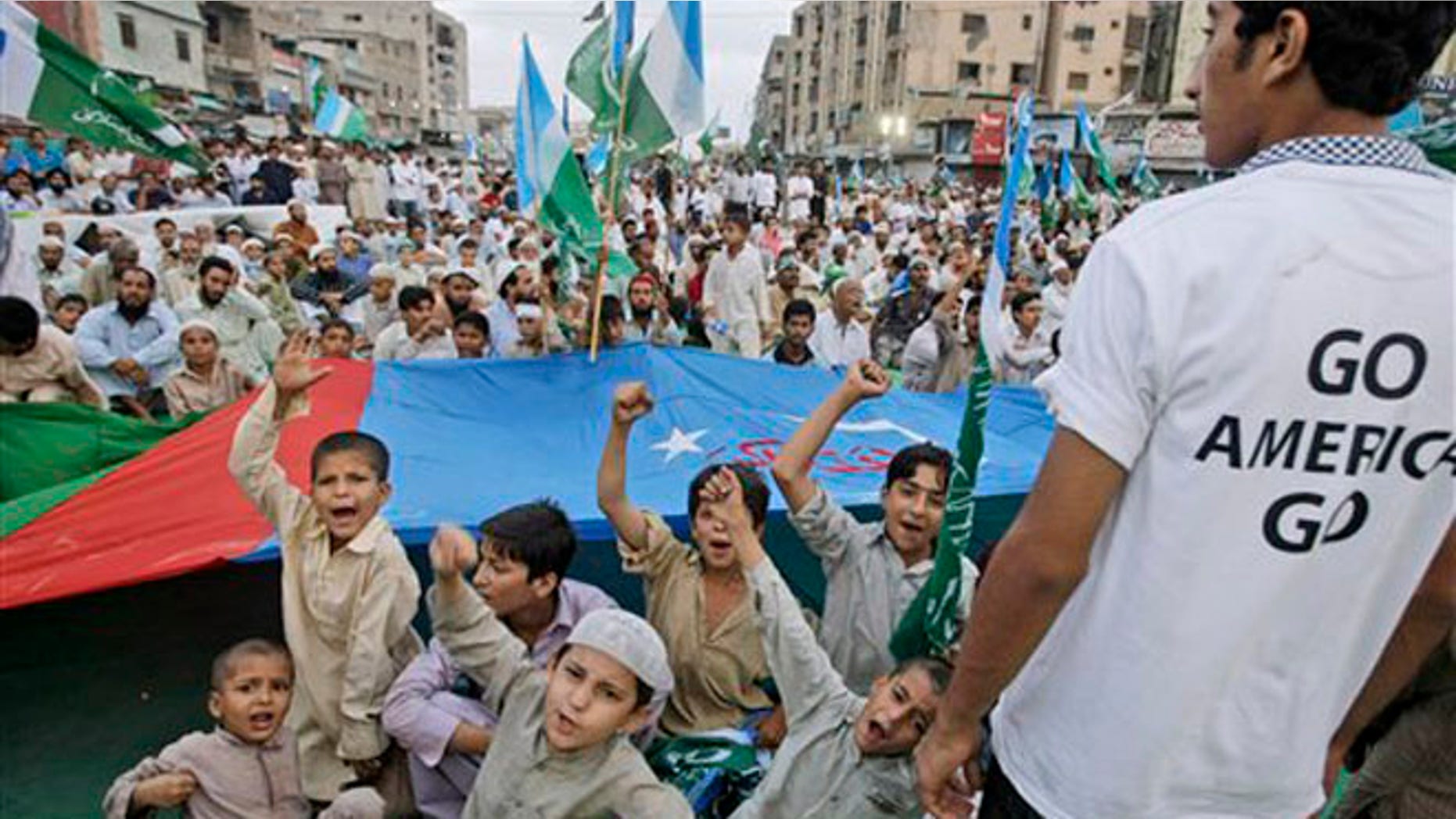 Pakistan demanded an "unconditional apology" Thursday from the United States over a NATO strike that resulted in the death of 24 Pakistani troops -- an apology that supposedly would be in exchange for reopening supply routes into Afghanistan closed since the incident.
The demand from Pakistan's foreign minister underscored the calcifying impasse between the two countries, one that is costing the United States millions of dollars every day.
The closure of the supply routes forces U.S. troops to use a different transit route in order to both draw forces out of Afghanistan and re-supply forces inside Afghanistan.
Defense Secretary Leon Panetta told Congress on Wednesday that the different route is costing about $100 million a month.
"It's very expensive," Panetta said.
Yet American and Pakistani officials have made little progress since the Nov. 26 friendly-fire strike, leading the U.S. to pull its negotiators out of the country earlier this week.
The Wall Street Journal reported Wednesday that the Pakistani demand for a U.S. apology -- something the White House has not been willing to offer -- was indeed holding up the talks.
U.S. officials, the Journal reported, had tried to negotiate with Pakistan by floating the idea of giving them more of a role in the U.S. drone campaign against militant targets.
Pakistani foreign minister Hina Rabbani Khan made clear that the debate had not changed.
"Pakistan still wants an unconditional apology and the reassurance that the Salala type of incident does not happen again," he said, according to Reuters.