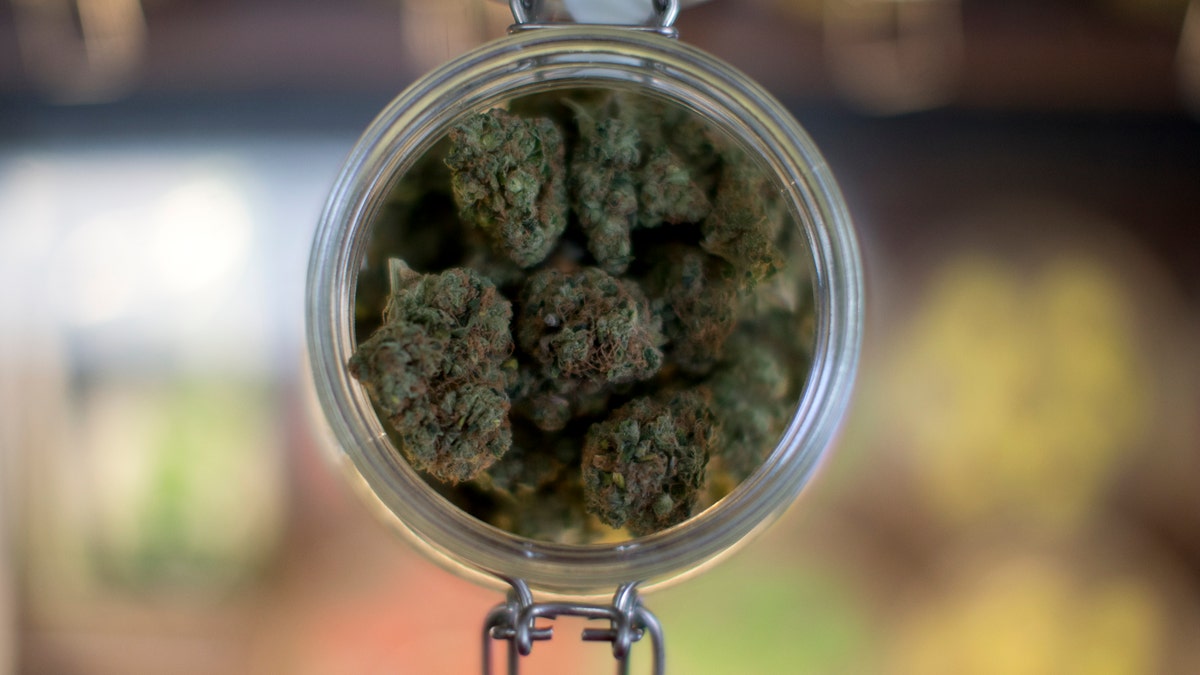 Oregon and Washington D.C. joined Colorado and Washington state Tuesday as voters approved the legalization of recreational marijuana use.
Voters in Alaska will have the power to do the same thing later Tuesday. However, the District of Columbia approval could be blocked because officials have review power.
The District of Columbia's marijuana measure does not provide for the legal sale of marijuana, leaving that matter up to the D.C. Council. That's different from the measures in Oregon and Alaska, which would follow the example of Colorado and Washington state in setting up systems for regulating and taxing retail sales of marijuana.
One of the leaders of the legalization campaign, The Drug Policy alliance hopes the favorable results would help get marijuana legalized in California when the ballot measure surfaces in 2016.
"The pace of reform is accelerating, other states are sure to follow, and even Congress is poised to wake from its slumber," said Ethan Nadelmann, the alliance's executive director.
On the other side, voters in Florida did not approve a ballot measure for medical marijuana use. The measure fell short of the 60 percent it needed for approval. Near-complete returns showed the measure receiving 57 percent of the vote.
In Colorado, Tennessee and North Dakota, abortion was a hot-button ballot measure.
Voters in Colorado rejected a proposal which would have added "unborn human beings" to the state's criminal code.
North Dakota voters rejected an amendment that would have declared in the state constitution "the inalienable right to life of every human being at every stage of development must be recognized and protected."
Tennessee voters approved a measure giving legislators more power to regulate abortion. Some opponents fear it will lead to tougher laws and jeopardize women's access to having an abortion.
Massachusetts voters will welcome casinos into the state. The 2011 law authorizing the developments of casinos in three resorts was not repealed. Three cities in the state were approved for casinos.
The state also approved a measure which will allow workers to accrue up to 40 hours of paid sick time in a given year, earning one hour for every 30 hours worked. Companies with 10 or fewer employees would be exempt.
Minimum wage will increase in three states. Nebraska, Arkansas and South Dakota approved increases in minimum wages. Arkansas' will increase from $6.25 an hour to $8.50 by 2017, while Nebraska's will rise from $7.25 to $9 an hour. South Dakota's minimum wage will increase from $7.25 to $8.50.
Alaska raised its minimum wage as well. The state increased wages from $2 an hour to $9.75 starting in 2016.
Voters in Washington state approved a measure for expanded background checks on gun sales and transfers. The checks will expand to private transactions and loans and gifts.
Missouri voters defeated a measure that would have tied teachers' jobs and salaries to student performance. A measure strongly opposed by teachers and unions.
Teachers unions were supporting an initiative in Washington state that would reduce class size and increase staffing support in grades K-12. State financial experts believe the measure would eventually cost the state about $2 billion a year to pay for thousands more teachers and other school staff.
Colorado voters rejected a ballot measure that would have required labeling of certain genetically modified foods. The proposal would have applied to raw and packaged foods. It would not have applied to restaurants.
A similar vote will take place in Oregon.
Shoplifting, forgery, fraud and petty theft are among the crimes that will be treated as misdemeanors rather than felonies in California. Voters passed the measure Tuesday. The approved proposal is anticipated to save hundreds of millions of dollars in prison costs each year, with the savings diverted to school programs, victims' services, and mental health and drug treatment.
Also in California, voters in Berkeley became the first city in the country to pass a tax on sugary drinks. Supporters hope the measure fights obesity and other related diseases. Voters in San Francisco rejected the measure.
The Associated Press contributed to this report