Oklahoma may charge customers who install their own solar panels, wind turbines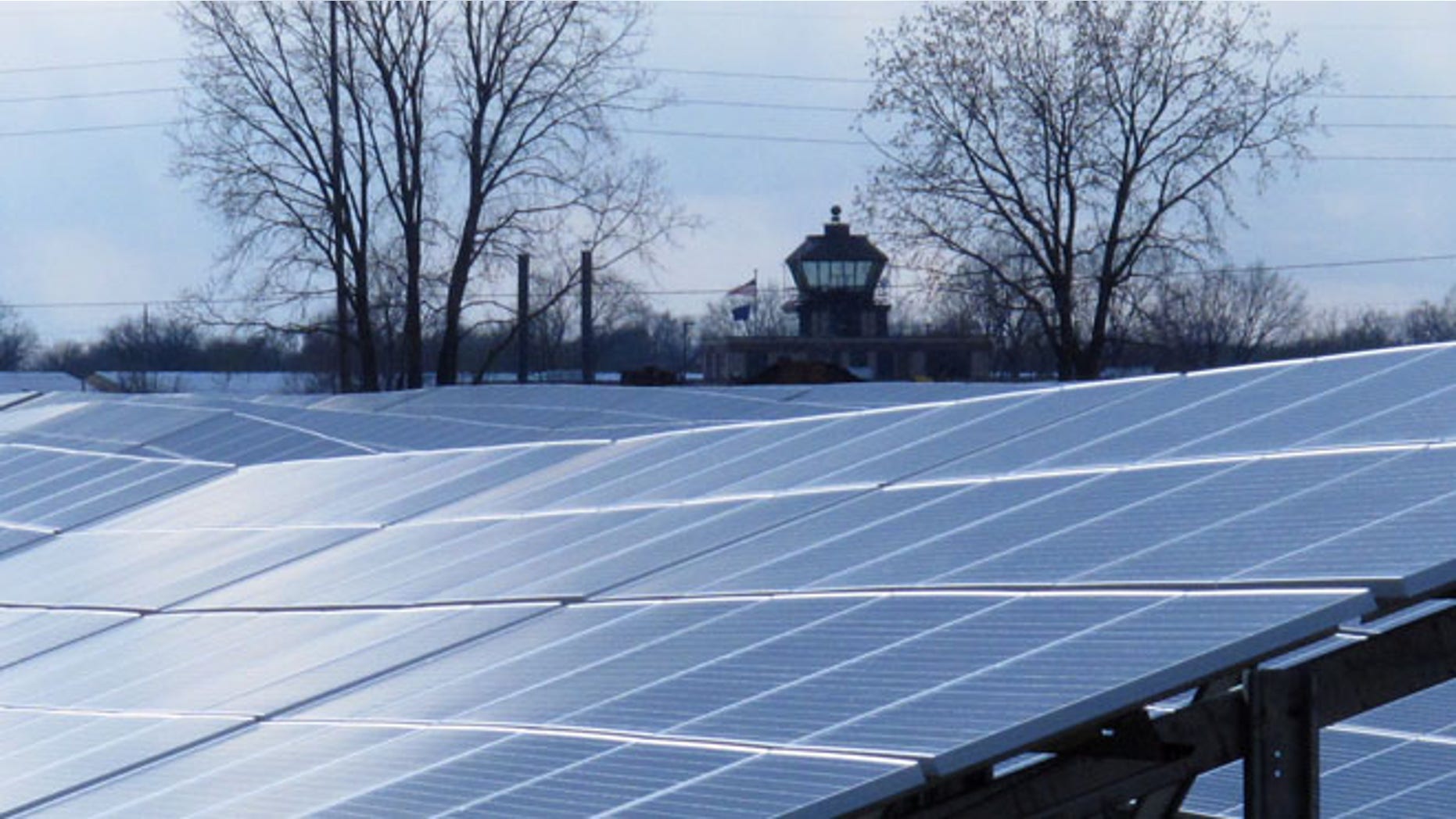 Oklahoma residents trying to go green by producing energy through solar panels or small turbines may soon be forced to pay an additional monthly fee to energy companies.
The new measure, which passed the state legislature and is expected to be signed into law soon by Republican Gov. Mary Fallin, charges residents who install energy-saving devices on their property an additional monthly fee.
Oklahomans who already have panels and turbines in place will not be forced to pay the additional monthly charge. It is not clear how much the new fee will be.
The measure was opposed by environmental groups and renewable energy advocates but welcomed by the state's utility companies Oklahoma Gas and Electric Co. and Public Service Co. of Oklahoma -- which argued the bump in price was needed to recover infrastructure costs to send excess electricity safely from distributed generation back to the grid.
"We're not anti-solar or anti-wind or trying to slow this down, we're just trying to keep it fair," Oklahoma Gas and Electric Co. spokeswoman Kathleen O'Shea told the Oklahoman newspaper. "We've been studying this trend. We know it's coming, and we want to get ahead of it."
Oklahoma Gas and Electric Co. has roughly 200 customers on net metering plans out of 780,000 in Oklahoma, the paper reported.
The use of solar power has grown in the U.S. over the past decade and has created a fight over net metering – a process that determines how much customers should be compensated for excess power produced by their solar panels and sold back to the grid.
Currently, 43 states and the District of Columbia have net metering policies in place.