Officials 'Confident' Missile Shot Off Los Angeles Not From Foreign Military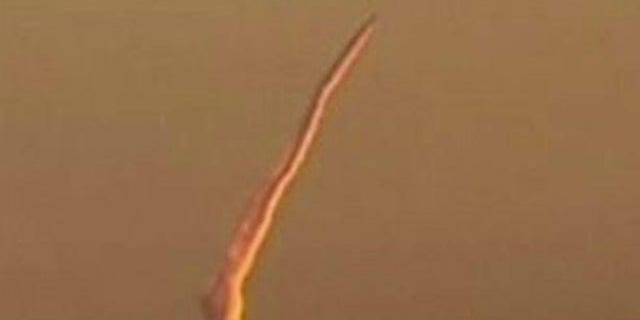 A video that appears to show a missile launch off the coast of California is so far "unexplained" by anyone in the military, a Pentagon spokesman told reporters Tuesday morning, but officials say it does not consider the event a threat to the homeland.
A military official told Fox News that the U.S. military is closer to getting an answer and hopes to have a statement soon.
John Cornelio, a spokesman wiht North American Aerospace Defense Command/U.S. Northern Command, said officials are "very confident" the mystery missile "was not fired from a foreign military, that's not what we are working with.
"If it were an attack we would have known it and we would have done something about it," Cornelio said.
Earlier in the day, Col. Dave Lapan said the military doesn't know exactly what the so-called mystery missile was so can't say it's harmless.
A local CBS affiliate in Los Angeles on Monday evening captured on video the image of the "spectacular" projectile flying about 35 miles out to sea, west of Los Angeles and north of Catalina Island.
The Missile Defense Agency told Fox News it did not launch any test missile Monday night that could explain the dramatic images. The Navy and the Air Force were also unable to offer an explanation.
Lapan said it does not appear that whatever was flying was part of a "regularly scheduled missile test." He noted that before a missile test, notifications are sent to mariners and airmen. This does not appear to be the case here.
At this point, the military is working only with video taken from the local news camera, and NORAD and Northcom apparently were not able to detect the contrail on their own.
It appears from the video, Lapan said, the object was launched from the water and not U.S. soil, though at this point there is no way to be certain.
If a test missile or an accidental missile was launched in the region it would have either come from Naval Air Station Point Mugu or Vandenberg Air Force Base. At sea it could have come from a U.S. submarine or a surface ship. But so far, it all remains a mystery.
Click here to see the video captured by KCBS in Los Angeles.
Fox News' Steve Centanni and Justin Fishel contributed to this report.