O'Donnell Denies Inappropriate Use of Campaign Funds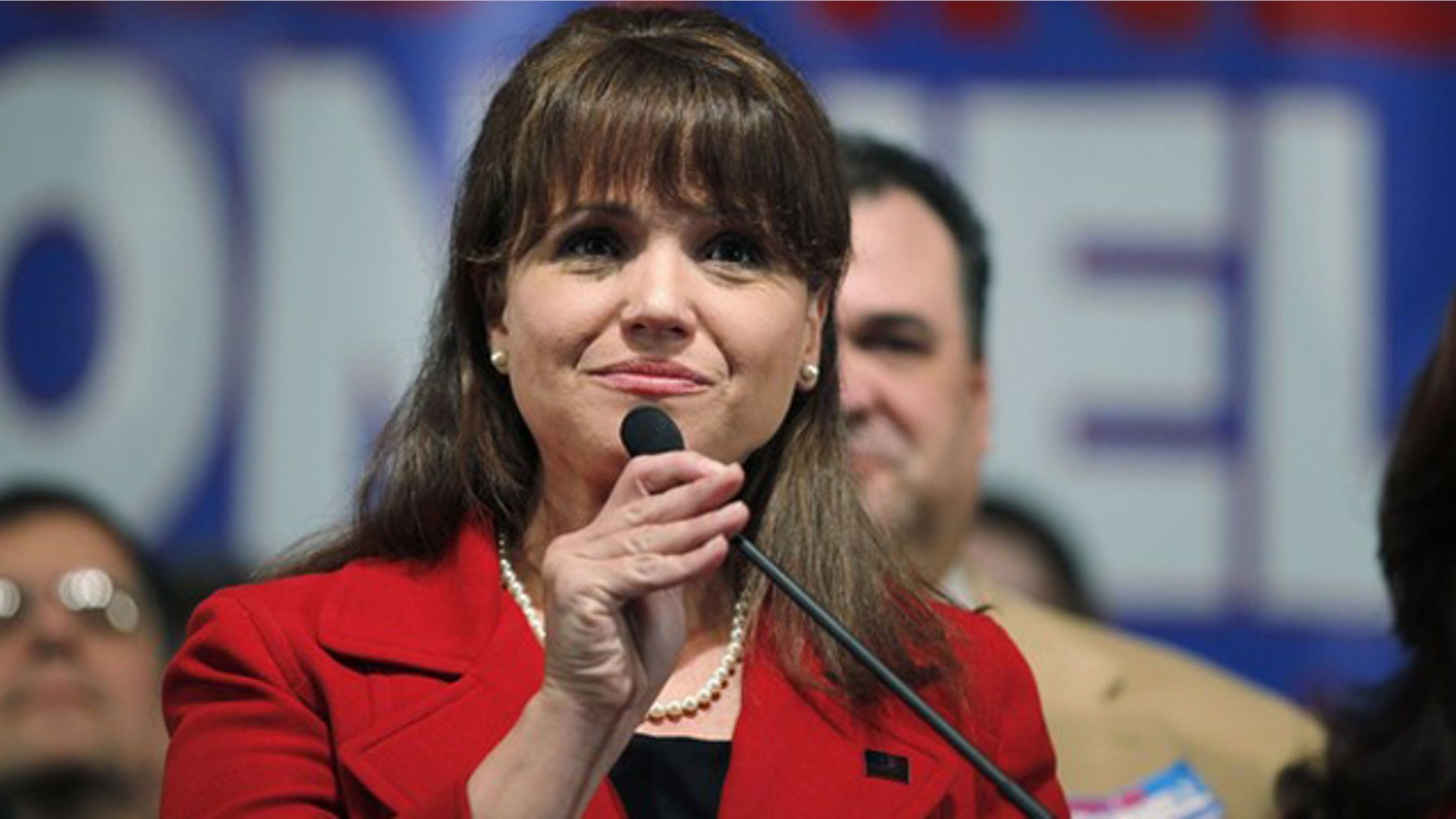 Failed Senate candidate Christine O'Donnell denied Thursday that she misused campaign funds, telling Fox News that an apparent criminal investigation into her spending is yet another attempt to tarnish the Tea Party movement.
"It appears that this is just the same thug tactics that they've been using for months to discredit this anti-establishment movement," O'Donnell said.
The Delaware Republican defended herself after it was revealed that federal authorities have launched the probe to determine whether she broke the law by using campaign money to pay personal expenses. On Wednesday, a person familiar with the investigation told The Associated Press that it was being conducted. The case, which has been assigned to two federal prosecutors and two FBI agents in Delaware, has not been brought before a grand jury.
But O'Donnell told Fox News it was "awfully suspicious" for a reporter to be tipped off to the probe before anybody on her campaign team. She described the claim as "trumped-up," suggesting it stemmed from an earlier complaint filed by watchdog Citizens for Responsibility and Ethics in Washington.
"There's never been any misappropriation or misuse of campaign funds," O'Donnell said, suggesting the accusations were being driven by political opponents.
O'Donnell, who set a state record by raising more than $7.3 million in a tea party-fueled campaign this year, has long been dogged by questions about her personal and campaign finances.
At least two former campaign workers have alleged that O'Donnell routinely used political contributions to pay personal expenses -- including her rent -- as she ran for the Senate three consecutive times, starting in 2006. She acknowledged in a newspaper interview in March that she paid part of her rent with campaign money, arguing that her house doubled as a campaign headquarters.
But she said Thursday that the accusation has been taken out of context, and that she paid rent to her campaign to use the home as her legal residency.
The U.S. Attorney's office in Delaware has confirmed it is reviewing a complaint about O'Donnell's campaign spending made this year by the nonpartisan watchdog group. But officials in the office and the FBI declined to say whether a criminal investigation was under way.
O'Donnell's campaign issued a statement Wednesday denying that she misspent campaign money and saying it has heard nothing from authorities.
"If anything does materialize from this rumor, we will continue to fully cooperate as we have made every attempt to ensure we are in compliance with all rules and regulations," the statement said.
O'Donnell called the allegations politically motivated and singled out Vice President Biden, who represented Delaware in the Senate for decades.
"Given that the king of the Delaware political establishment just so happens to be the vice president of the most liberal presidential administration in U.S. history, it is no surprise that misuse and abuse of the FBI would not be off the table," she said in the statement.
The Associated Press contributed to this report.