Obama's nominee to lead Social Security agency left dangling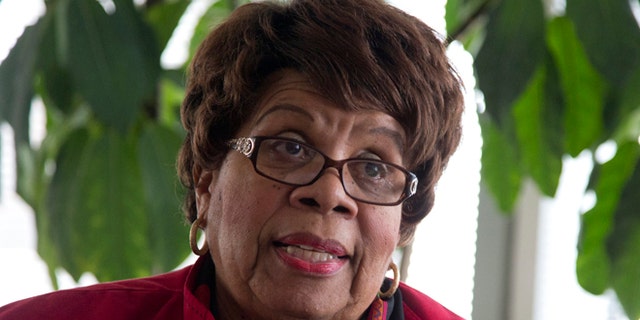 NEWYou can now listen to Fox News articles!
Even as the Senate plows through votes on nearly two-dozen Obama nominees, at least one controversial pick is being left dangling amid objections from Republicans over an ongoing investigation into a troubled computer project.
Over the weekend, Senate Democrats canceled a procedural vote on Carolyn Colvin's nomination to lead the Social Security Administration. And on Tuesday, Republicans turned back a last-ditch effort by some Democrats to fast-track her approval. The developments are likely to push off consideration of Colvin until next year -- when Republicans control the Senate.
The delay comes after Republicans urged the Senate to wait until the investigation at her agency is resolved.
"There is a cloud hanging over her nomination and I do not believe the Senate should move forward with her confirmation until it is removed," Sen. Orrin Hatch, R-Utah, said Tuesday, as he and other Republicans objected to Democrats trying to push approval of the nomination on the floor. "It may very well be that Ms. Colvin has done nothing wrong here. ... But, we should at least be sure before we move her nomination forward."
Democratic Sen. Ben Cardin, of Maryland, acknowledged they would likely have to "start all over again" next year, as he voiced "deep disappointment."
Colvin's nomination first ran into trouble when Hatch and other GOP senators said they would try to block it while investigators look into a $300 million computer project at the agency.
The project, which doesn't work, predates Colvin's tenure -- she has been acting commissioner since Feb. 2013. But an inspector general's investigation is ongoing.
Whistleblower Michael Keegan also told FoxNews.com that he was present at a meeting of senior officials in May of this year where they decided to sit on a report detailing the problems with that project as long as Colvin's nomination for commissioner was pending.
"They hid the report," he told FoxNews.com.
After the Senate canceled the vote on Colvin's nomination, Keegan's attorney Morris Fischer said in a statement that the move marked a "great victory for the individual citizen over government corruption."
Amid the allegations and concerns by GOP lawmakers, a Social Security spokeswoman recently told the Associated Press that Colvin "is not personally the subject of any criminal investigation."
Other controversial Obama nominees, meanwhile, are coming to a vote.
On Monday, the Senate narrowly approved Obama's nomination of Dr. Vivek Murthy to serve as U.S. surgeon general, despite opposition from Republicans and some Democrats over his support for gun control and past statements that gun violence is a public health issue.
Sen. John Barrasso, R-Wyo., said most of Murthy's career has been spent as an activist focused on gun control and other political issues, rather than on treating patients. "Americans don't want a surgeon general who might use this position of trust to promote his own personal campaign against the Second Amendment of the Constitution," Barrasso said.
Supporters said Murthy is well-qualified and noted his promise not to use the position as a bully pulpit for gun control.
Democrats also are on track to win confirmation of up to 88 of Obama's top judicial nominations this year, a total that would be the highest for any president in two decades.
FoxNews.com's Judson Berger and The Associated Press contributed to this report.