Obamanomics under fire from GOP as economy slows to 0.1 percent growth rate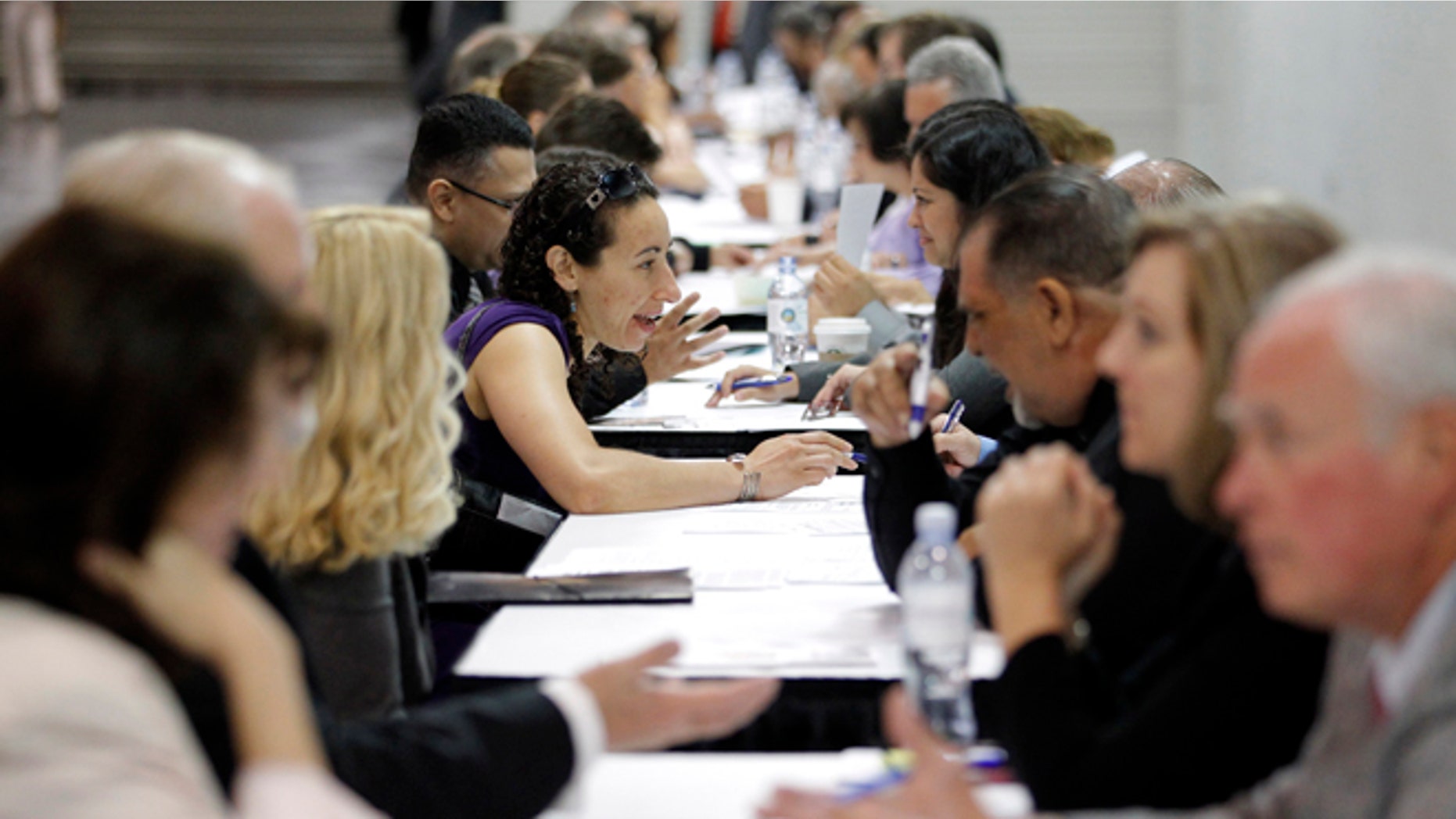 WASHINGTON – The U.S. economy slowed to an anemic pace in the first quarter of the year, according to new Commerce Department estimates, renewing Republican claims that Obama administration policies are slamming the brakes on the recovery.
The department estimated that growth slowed to a barely discernible 0.1 percent annual rate between January and March. That was the weakest pace since the end of 2012 and was down from a 2.6 percent rate in the previous quarter.
"This report is more than a low number; it is a reflection of the real economic despair that persists in the sixth year of the Obama presidency," said Brendan Buck, spokesman for House Speaker John Boehner.
The slowdown, while worse than expected, is likely to be temporary as growth rebounds with warmer weather. The White House pointed to "historically severe winter weather" as a factor, and noted that these figures are subject to revision.
But Republicans, who even before the report was released were hammering the administration over policies they claim are holding back job growth, said weather is not the only factor. They've long argued that a heavy regulatory hand, and various mandates attached to the Affordable Care Act, are hurting the economy.
Rep. Kevin Brady, R-Texas, chairman of the Joint Economic Committee, said "the only people doing well in this recovery are those who have benefited from the Federal Reserve's continued monetary morphine that has juiced profits on Wall Street, while family incomes have stagnated."
He, like other Republicans and some moderate Democrats, pushed again for the approval of the Canada-to-Texas Keystone pipeline, which the administration has so far declined to make a decision on.
Boehner's office also used the low GDP number to argue against a federal minimum wage increase. A Senate bill to gradually raise the $7.25 hourly minimum to $10.10 over 30 months came up for a test vote early Wednesday afternoon, but failed to advance.
"This news should reinforce that we need a new approach for jobs," Buck said.
The White House, though, continued to voice support for the minimum wage bill, saying it would "benefit more than 28 million hardworking Americans nationwide."
The White House claims despite the extra cost, businesses would benefit from "increased worker productivity and reduced turnover," and the economy would benefit from workers having more money in their pockets.
Many economists said the government's first estimate of growth in the January-March quarter was skewed by weak figures early in the quarter. They noted that several sectors -- from retail sales to manufacturing output -- rebounded in March. That strength should provide momentum for the rest of the year.
And on Friday, economists expect the government to report a solid 200,000-plus job gain for April.
"While quarter one was weak, many measures of sentiment and output improved in March and April, suggesting that the quarter ended better than it began," said Dan Greenhaus, chief investment strategist at global financial services firm BTIG.
Still, the anemic growth last quarter is surely a topic for discussion at the Federal Reserve's latest policy meeting, which ends Wednesday afternoon. No major changes are expected in a statement the Fed will release. But it will likely announce a fourth reduction in its monthly bond purchases because of the gains the economy has been making. The Fed's bond purchases have been intended to keep long-term loan rates low.
In its report Wednesday, the government said consumer spending grew at a 3 percent annual rate last quarter. But that gain was dominated by a 4.4 percent rise in spending on services, reflecting higher utility bills. Spending on goods barely rose. Also dampening growth were a drop in business investment, a rise in the trade deficit and a fall in housing construction.
The scant 0.1 percent growth rate in the gross domestic product, the country's total output of goods and services, was well below the 1.1 percent rise economists had predicted. The last time a quarterly growth rate was so slow was in the final three months of 2012, when it was also 0.1 percent.
A variety of factors held back first-quarter growth. Business investment fell at a 2.1 percent rate, with spending on equipment plunging at a 5.5 percent annual rate. Residential construction fell at a 5.7 percent rate. Housing was hit by winter weather and by other factors such as higher home prices and a shortage of available houses.
A widening of the trade deficit, thanks to a sharp fall in exports, shaved growth by 0.8 percentage point in the first quarter. Businesses also slowed their restocking, with a slowdown in inventory rebuilding reducing growth by nearly 0.6 percentage point.
Also holding back growth: A cutback in spending by state and local governments. That pullback offset a rebound in federal activity after the 16-day partial government shutdown last year.
Economists say most of the factors that held back growth in the first quarter have already begun to reverse. Most expect a strong rebound in growth in the April-June quarter.
Meanwhile, the unemployment rate is gradually coming down. A group of economists surveyed this month by The Associated Press said they expected unemployment to fall to 6.2 percent by the end of this year from 6.7 percent in March.
The Associated Press contributed to this report.