Obama: World Safer Now That Bin Laden's Dead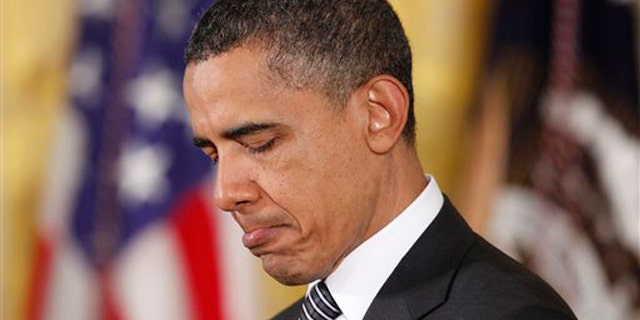 NEWYou can now listen to Fox News articles!
President Obama said Monday that the world is a safer place now that Usama bin Laden has been killed.
"This is a good day for America," the president said.
Speaking at the White House during a Medal of Honor ceremony, Obama briefly addressed bin Laden's death. He acknowledged the spirit of celebration and patriotism that swept the nation overnight, and described the development as a milestone in the long-running fight against Al Qaeda.
"Our country has kept its commitment to see that justice is done. The world is safer. It is a better place because of the death of Usama bin Laden," he said. "Today we are reminded that as a nation, there's nothing we can't do when we put our shoulders to the wheel, when we work together."
Obama also thanked America's service men and women for taking "extraordinary risks" to protect fellow Americans.
"We are truly blessed," Obama said.
The president first announced late Sunday night that a U.S. team had killed bin Laden in a firefight in Pakistan.