Obama Trying to Shift Oil Spill 'Off the Front Page,' Senator Says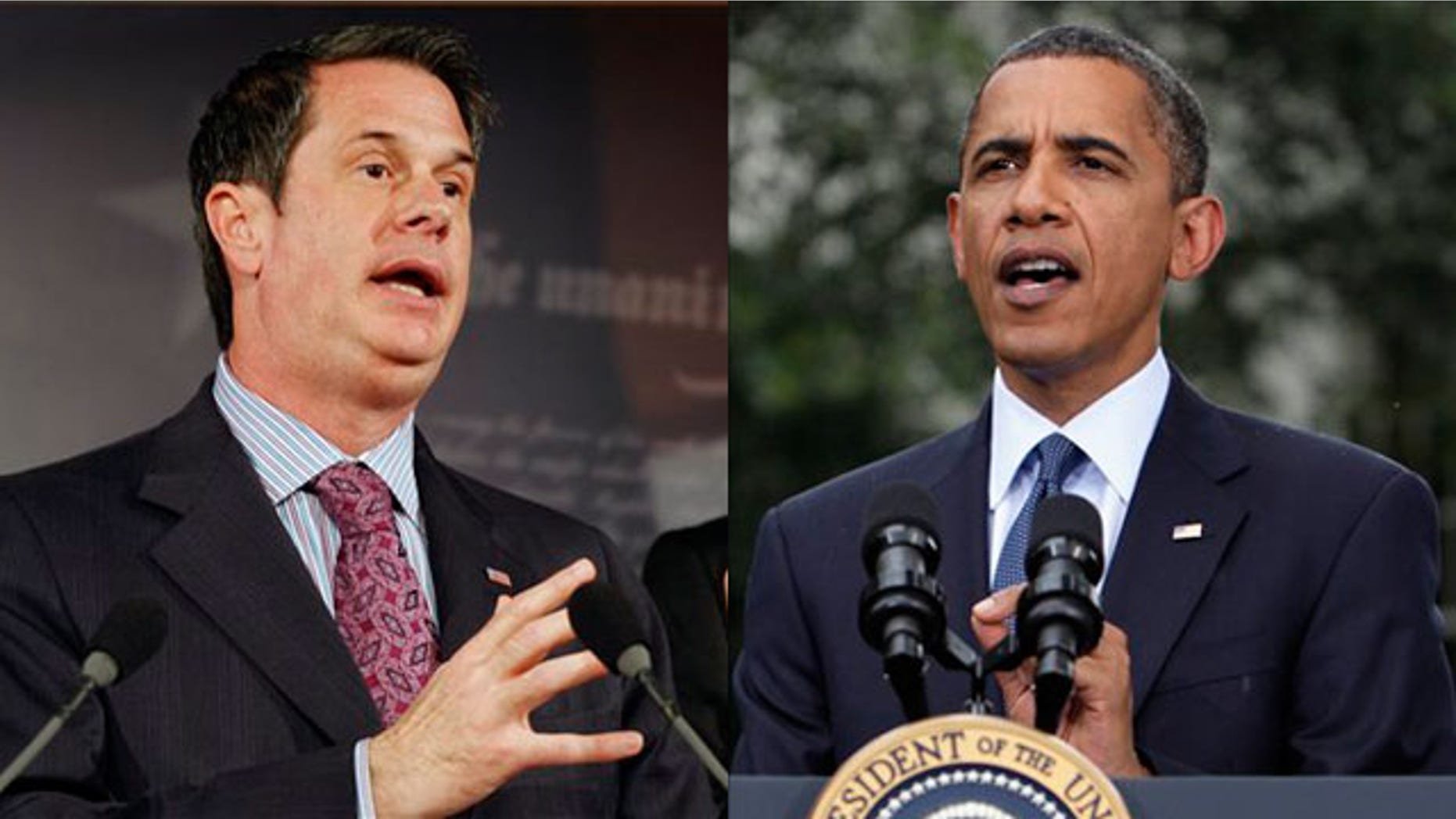 Louisiana Republican Sen. David Vitter on Sunday accused President Obama of trying to move the BP oil disaster "off the front page," urging the public not to forget about the spill and the cleanup just because a new well cap seems to be working.
As Obama and his family wrapped up their vacation in Bar Harbor, Maine, Vitter noted that the president had not visited his state since early June. Speaking on "Fox News Sunday," Vitter said Obama's "political motivation" seems to be that he wants to sweep the crisis under the rug.
"I'm afraid he's decided to deal with this issue, at least politically, by not coming back here and trying to move it off the front page rather than dealing with the situation forcefully," Vitter said. "He was coming here on a pretty regular basis. ... He hasn't done that in Louisiana since June 4. That's personally disappointing to me."
Administration officials continue to be heavily involved in the recovery efforts in the Gulf of Mexico, but Obama himself mostly has devoted his public appearances to other issues like the economy since declaring the Gulf recovery his priority more than six weeks ago.
Obama's last trip to the Gulf was June 14, when he visited the coasts of Mississippi, Alabama and Florida.
But Obama says he plans to return to the region in the coming weeks. He said Friday that the well cap is good news, but the work is not done. He said an "enormous" clean-up effort comes next.
"Everybody feels like we're done and we're not," the president said.
Vitter said Sunday that "it'll take years" for the region to clean up the spill and recover from the economic damage.
"I hope everyone in the nation realizes that so we just don't forget about this story once the flow is stopped," he said. "I also hope President Obama realizes that. ... Even if this flow is stopped permanently, we have major challenges ahead."