Obama tries again to nominate top lawyer on embattled labor relations board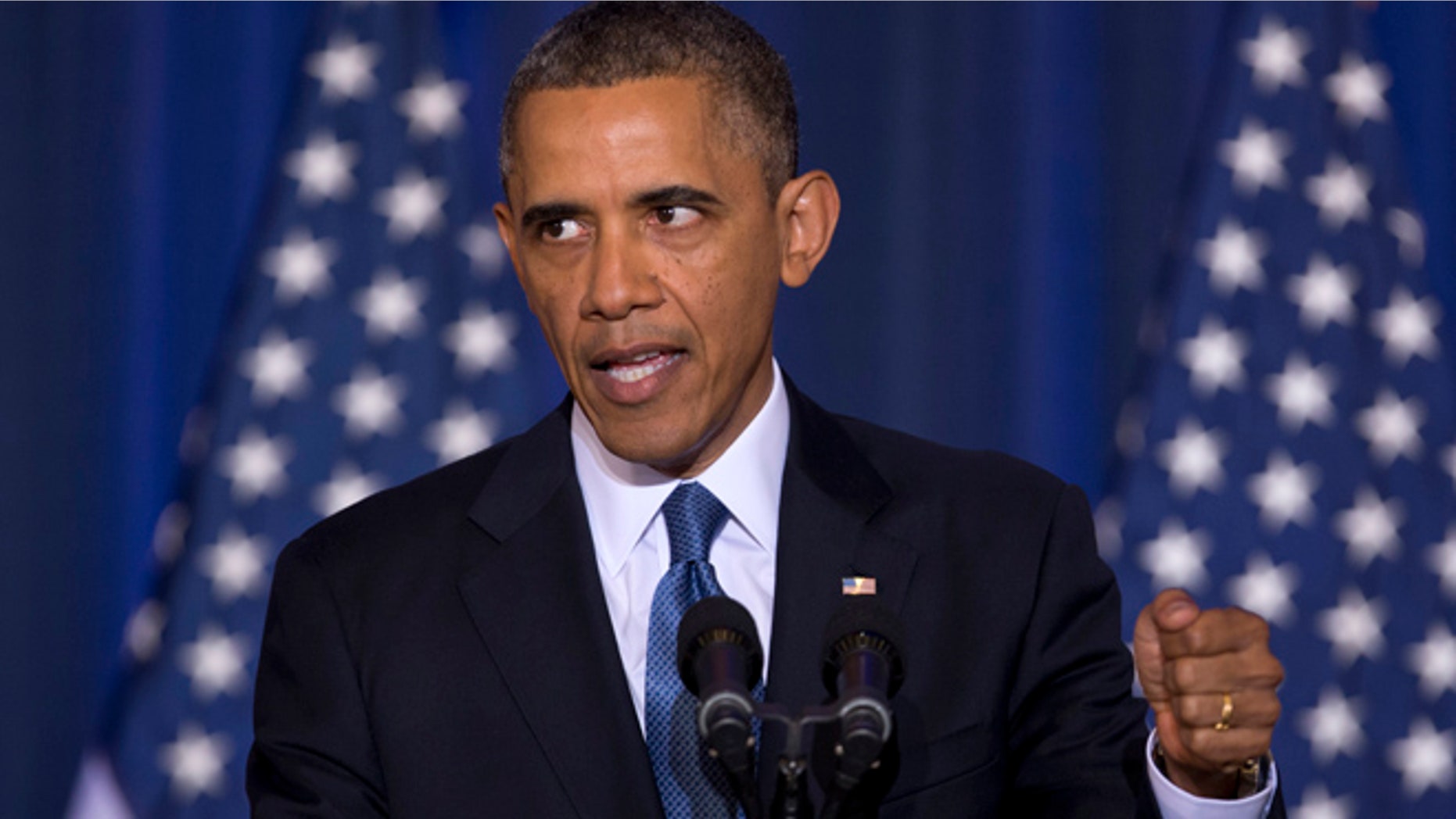 President Obama is trying once again to get the Senate to confirm his pick for top lawyer of the National Labor Relations Board.
Obama is re-nominating the agency's acting General Counsel Lafe Solomon to serve as the top NLRB lawyer  for a four-year term.
Solomon is perhaps best known for signing off on an unfair labor practice complaint the agency filed against Boeing Co. in a union dispute, setting off months of backlash from Republicans and business groups who said the agency exceeded its authority and was trying to bolster labor unions, according to The Wall Street Journal.
Boeing denied any wrongdoing, and the case was eventually settled.
Solomon has been serving as acting counsel since June 2010. The president had nominated him once before, in January 2011, but the Senate didn't act.
The president announced the Solomon re-nomination late Thursday, at the same time he nominated State Department official Victoria Nuland to be an assistant secretary of state. Nuland is the former agency spokeswoman who was involved in changing the Obama administration's early explanation of how four Americans were killed in a September 2012 attack on a U.S. outpost in Benghazi, Libya.
Solomon found himself in more hot water last year when the NLRB inspector general found he violated the agency's ethics standards by participating in a case involving a company in which he had a financial stake.
Solomon, through his attorney at the time, denied any ethics breach.
House Republicans who disclosed the report called it "serious" and said they'd assess the need for action though there hasn't been any since then.
Solomon also riled officials in several states when he threatened to file lawsuits against them to challenge the legality of state constitutional amendments that required workers hold a secret-ballot election to decide whether to unionize a company. The agency lost one such suit it eventually filed against Arizona.
The White House already faces hurdles in winning confirmation of nominees to the agency's five-seat board.
On Wednesday, a Senate committee approved Obama's five nominees. But the nominees are expected to face more challenges during a final vote in the Democrat-controlled Senate.
The status of the board has been in limbo since a panel of a D.C. appeal court ruled in January that Obama exceeded his constitutional authority by appointed three members when the Senate was on break in January 2012.
The court ruling has called into question hundreds of decisions by the board, since it didn't have enough valid members, or a quorum, to decide the cases.
And the agency is expected to appeal the lower court's decision to the Supreme Court.
Two of the nominees approved earlier this week by the Senate committee were among Obama's three "recess appointments" last year.