Obama to Veto Foreclosure Documents Bill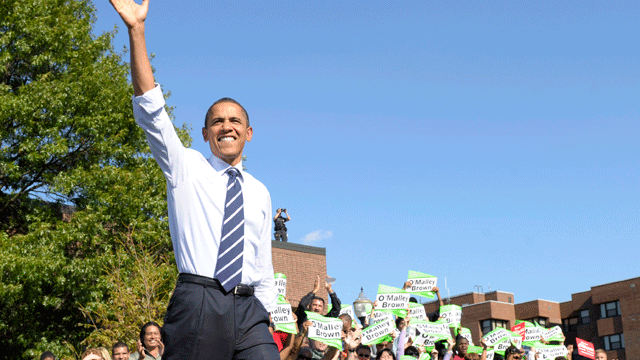 President Obama will not sign into law a bill that would allow foreclosure documents to be accepted among multiple states, the White House said Thursday, arguing that it will make it easier to foreclose on homes.
But supporters of the legislation say the technical fix does nothing to accelerate the chance homeowners will face foreclosures, and the president doesn't even have the authority to "pocket veto" the legislation.
A "pocket veto" is a tactic that allows the president to not sign legislation while Congress is out of session, forcing it to go back to Capitol Hill. Supporters of the bill say the president can'teven use the measure because technically the Senate is not adjourned.
The bill had been criticized by consumer advocates and state officials who said it would make it difficult for homeowners to challenge foreclosure documents prepared in other states.
White House chief spokesman Robert Gibbs said Thursday that officials across the country had raised concerns about "unintended consequences" from the bill. The administration would work with Congress to revise it, he said.
Some Democrats, who initially voted for the bill, voiced support for Obama's veto.
"Although I believe the bill was originally well intentioned, I now believe this issue requires more careful review and discussion before the law is changed," Michigan Rep. John Conyers, chairman of the House Judiciary Committee said in a written statement.
"There is substantial concern that this legislation may exacerbate the problems we are seeing with improprieties in the foreclosure documents being processed by mortgage lenders," he said, adding that he wants to investigate the issue for the first time since 2006.
But Republicans were not happy about the president's move, saying there is no connection between the bill and foreclosure problems.
"I first introduced this legislation in April of 2005 and obviously there was no concern about weakening the foreclosure documentation process at that time," said Rep. Robert Aderholt, R-Ala. "This is a bill that would help people and I am disappointed that it was vetoed."
O. Max Gardner, a consumer lawyer in Shelby, N.C., said the bill would have made the problems with foreclosure documents worse. That's because mortgage companies would have been able to mass-produce documents and affix a digital version of a notary's seal rather than one on paper.
"They could process more foreclosure cases with improper and invalid documents and make it more difficult for consumers to try to fight," he said.
Meanwhile, three of the nation's largest mortgage lenders – Ally Financial, JP Morgan Chase and Bank of America – have suspended foreclosures in 23 states after reports revealed that lenders were signing documents without reading them or filed inaccurate paperwork. That has led to several lawmakers and civil rights groups, including the NAACP and the National Council of La Raza, to call for an investigation into the foreclosure process and a suspension of all home foreclosures.
"Neighborhoods across America are being destroyed as a result of the foreclosure crisis," the groups said in a press release. "The foreclosure crisis fallout is not limited to individual homeowners. Each foreclosure has enormous spillover effects, and communities, especially communities of color, are seeing their home vacancy and crime rates increase while home values and tax bases are eroded."
Senate Majority Leader Harry Reid, D-Nev., on Thursday urged five large mortgage lenders to suspend foreclosures in Nevada until they have set up systems to make sure homeowners aren't "improperly directed into foreclosure proceedings." Nevada is not among the states where banks have suspended foreclosures.
The Justice Department said Wednesday that it is probing accusations that mortgage lenders have been evicting homeowners using misleading foreclosure papers.
The Associated Press contributed to this report.