Obama to Nominate Michael McFaul as Ambassador to Russia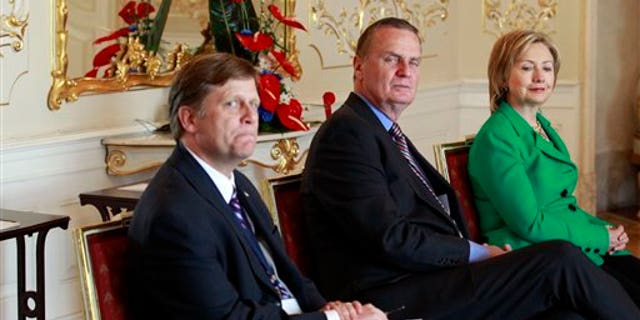 NEWYou can now listen to Fox News articles!
President Obama intends to nominate Michael McFaul to be the next US Ambassador to Russia, two Senior Administration officials confirm to Fox's Mike Emanuel.
McFaul will replace incumbent Ambassador John Beyrle who has held the post for the last four years. McFaul has worked as a Stanford University political science professor, and has served President Obama as the Russia advisor on the National Security Council. Unlike his predecessor, McFaul is not a career diplomat. He is an Obama insider, and well-connected and highly regarded at the White House and the NSC.
The timing of the announcement has yet to be determined.
According to a press release found on the Stanford University website, McFaul did his undergraduate work in Palo Alto earning degrees in international relations and Slavic languages and literatures. He also went to Stanford for a master's degree in Russian and East European studies. McFaul is a Rhodes Scholar and completed his doctorate studies in international relations at Oxford in 1991.
Fox's Mike Emanuel contributed to this report.