Obama to meet with families of San Bernardino victims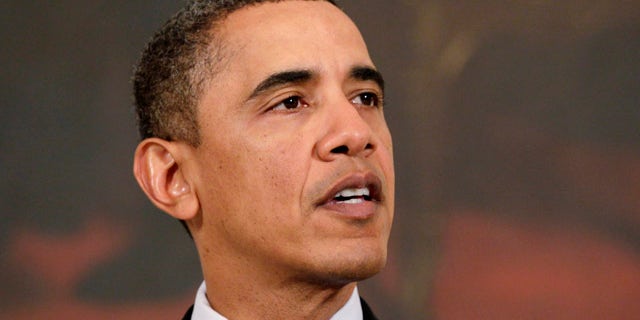 NEWYou can now listen to Fox News articles!
President Obama will meet privately on Friday with the families of the victims of the mass shooting in San Bernardino, Fox News confirmed.
Obama is adding the Southern California stop to his previously scheduled trip to Hawaii for Christmas vacation.
Fourteen people were killed and 21 others were injured at a workplace holiday party in San Bernardino by a gun-wielding husband-and-wife team. Federal authorities say the couple had become self-radicalized years before the Dec. 2 attack.
The California shootings came soon after attacks in Paris that killed 130 people on Nov. 13. The Islamic State group claimed responsibility for the Paris attacks.
Both incidents have heightened public fears of additional attacks on U.S. soil.
The Associated Press contributed to this report.