Obama signs 2-year budget deal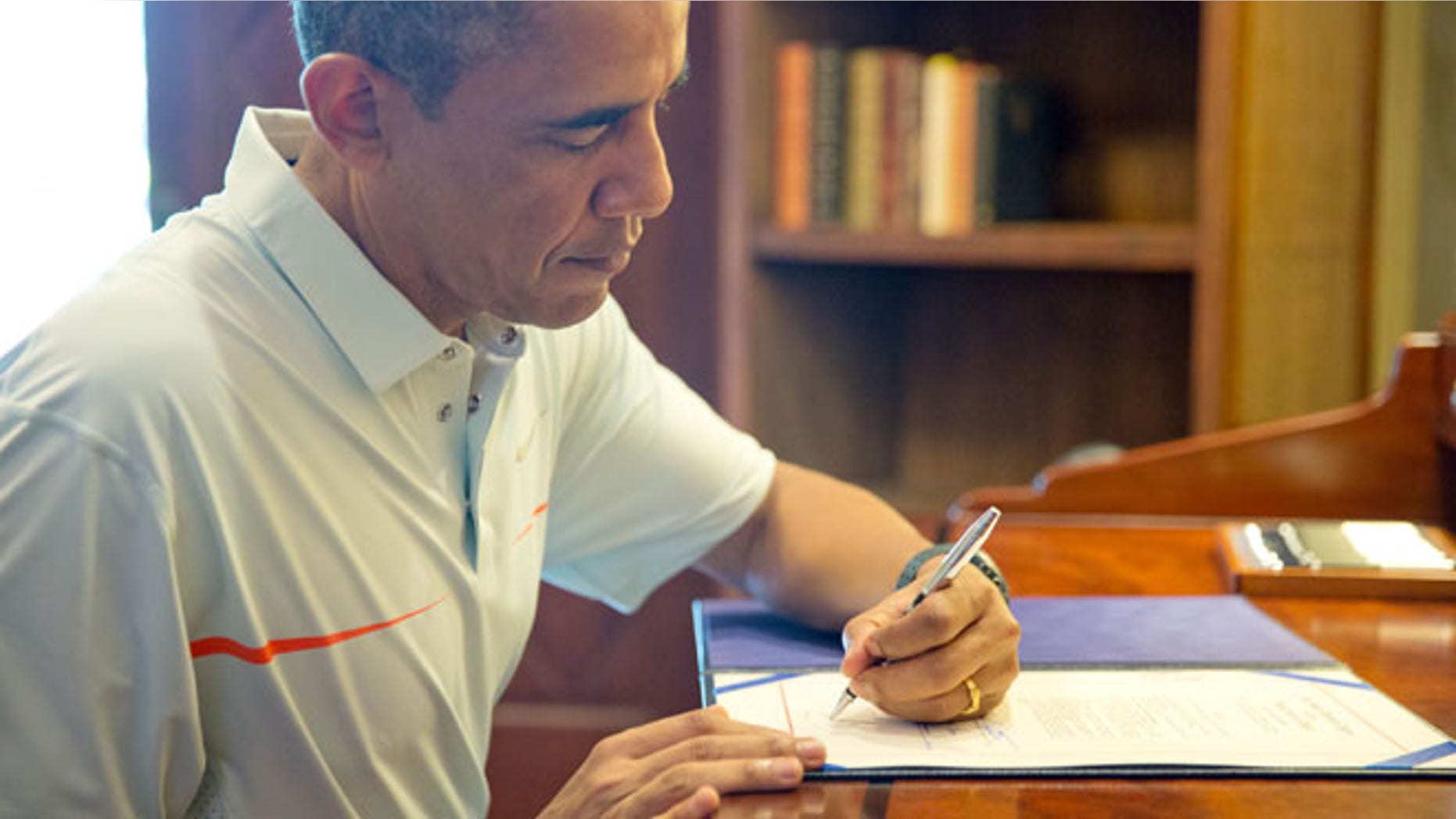 President Obama on Thursday signed the two-year budget bill approved by Congress before the holiday break, formally ending the threat of a partial government shutdown next month.
There was little doubt that the president would ink the budget deal. Obama, pausing from his vacation in Hawaii, also signed a defense spending bill Thursday.
The budget bill would undo some of the sequester spending cuts. Unclear is how lawmakers will address another looming deadline, early next year, to raise the debt ceiling.
The deal signed by Obama reduces across-the-board cuts already scheduled to take effect, restoring about $63 billion over two years. It includes a projected $85 billion in other savings. Fiscal conservatives, though, warned that the bill raises spending in the near-term in exchange for long-term savings that might never materialize.
It's not the grand bargain that Obama and congressional Republicans once had wanted, but it ends the cycle of fiscal brinkmanship for now.
The bill signing marks one of Obama's last official acts in a year beset by the partial government shutdown, threats of default by the Treasury, a calamitous health care law rollout and near-perpetual congressional gridlock.
The Associated Press contributed to this report.