Obama Sees Success in Libya but U.S. Considers More Firepower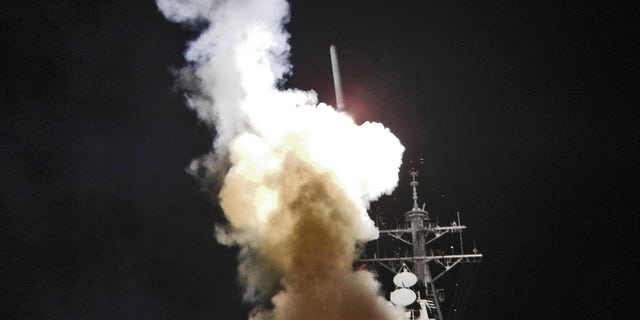 NEWYou can now listen to Fox News articles!
President Obama said Saturday that international forces are succeeding in their mission in Libya after a week of U.S.-led air strikes. But forces loyal to Libyan leader Muammar al-Qaddafi are still a potent threat to civilians, say Pentagon officials who are considering expanding the firepower and airborne surveillance systems in the military campaign.
"Every day, the pressure on Qaddafi and his regime is increasing," Obama said in his weekly radio and Internet address Saturday, aired just after Libyan rebels regained control of the eastern city of Ajdabiya. It was the first major turnaround in an uprising that once appeared on the verge of defeat.
Obama also readied for a speech to the nation Monday evening to explain his decision-making on Libya to a public weary of a decade of war.
Lawmakers from both parties have complained that the president has not sought their input about the U.S. role in Libya or stated clearly the U.S. goals and exit strategy.
"The United States should not and cannot intervene every time there's a crisis somewhere in the world," Obama said in the speech Saturday. But with Qaddafi threatening "a bloodbath that could destabilize an entire region ... it's in our national interest to act. And it's our responsibility. This is one of those times."
Among the weapons under consideration for use in Libya is the Air Force's AC-130 gunship, armed with cannons that shoot from the side doors. Other possibilities are helicopters and drones that fly lower and slower and can spot more than fast-moving jet fighters.
Obama said in an e-mail statement Saturday that "we are now handing over control of the no-fly zone to our NATO allies and partners, including Arab partners like Qatar and the United Arab Emirates."
In light of that goal, the discussion of adding weapons to step up the assault on Qaddafi's ground troops reflects the challenges in hitting the right targets.
U.S.-led forces began missile strikes last Saturday to establish a no-fly zone and prevent Qaddafi from attacking his own people.
American officials have said they won't drop bombs in cities to avoid killing or wounding civilians -- a central pillar of the operation. Yet they want to hit the enemy in contested urban areas.
"The difficulty in identifying friend from foe anywhere is always a difficult challenge," Navy Vice Adm. William Gortney, staff director for the Joint Chiefs of Staff, said Friday at the Pentagon. The difficulty in distinguishing "friend from foe inside an urban environment is magnified significantly."
Army Gen. Carter Ham, the U.S. officer in charge of the overall international mission, told The Associated Press, the focus is on disrupting the communications and supply lines that allow Qaddafi's forces to keep fighting in the contested cities.
Ham said in a telephone interview from his U.S. Africa Command headquarters in Stuttgart, Germany, that the U.S. expected NATO would take command of the no-fly zone mission on Sunday, with a Canadian three-star general, Charles Bouchard, in charge. Bouchard would report to an American admiral, Samuel Locklear, in Locklear's role as commander of NATO's Allied Joint Force Command Naples, he said.
But with the Obama administration eager to take a back seat in the Libya campaign, it is still when -- or even if -- the U.S. military's Africa Command would shift the lead role in attacking Libyan ground targets to NATO. U.S officials say the alliance is finalizing the details of the transfer this weekend.
Obama spoke with Democratic and Republican congressional leaders about Libya on Friday afternoon. Sen. John McCain, R-Ariz., said he was concerned that the current military action might not be enough force Qaddafi from power, his spokeswoman said.
Brooke Buchanan said McCain, the top Republican in the Senate Armed Services Committee, supports the military intervention but fears it could lead to a stalemate that leaves Qaddafi's government in place.
The Associated Press contributed to this report.