Obama says Hillary Clinton would make an 'excellent president'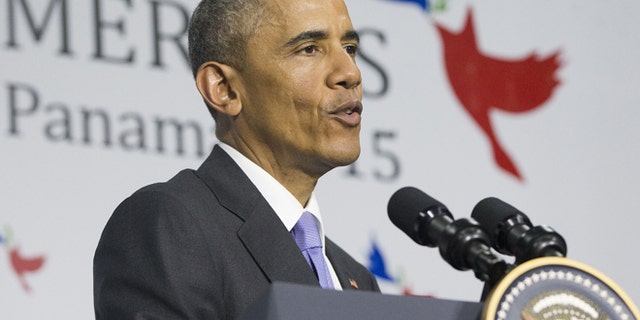 NEWYou can now listen to Fox News articles!
PANAMA CITY – President Barack Obama says he thinks Hillary Rodham Clinton would be "an excellent president."
Clinton is expected to launch her long-anticipated second run for president on Sunday with an online video.
Obama says Clinton was a formidable candidate against him when they competed for the Democratic nomination in 2008.
He says she became a great supporter of his in the general election that year, and that she was an outstanding secretary of state during his first term.
Says Obama: "I think she would be an excellent president."
He adds that Clinton will have strong messages to deliver if she does decide to run.