Obama Promises Immigration Reform if Re-Elected, According to Iowa Paper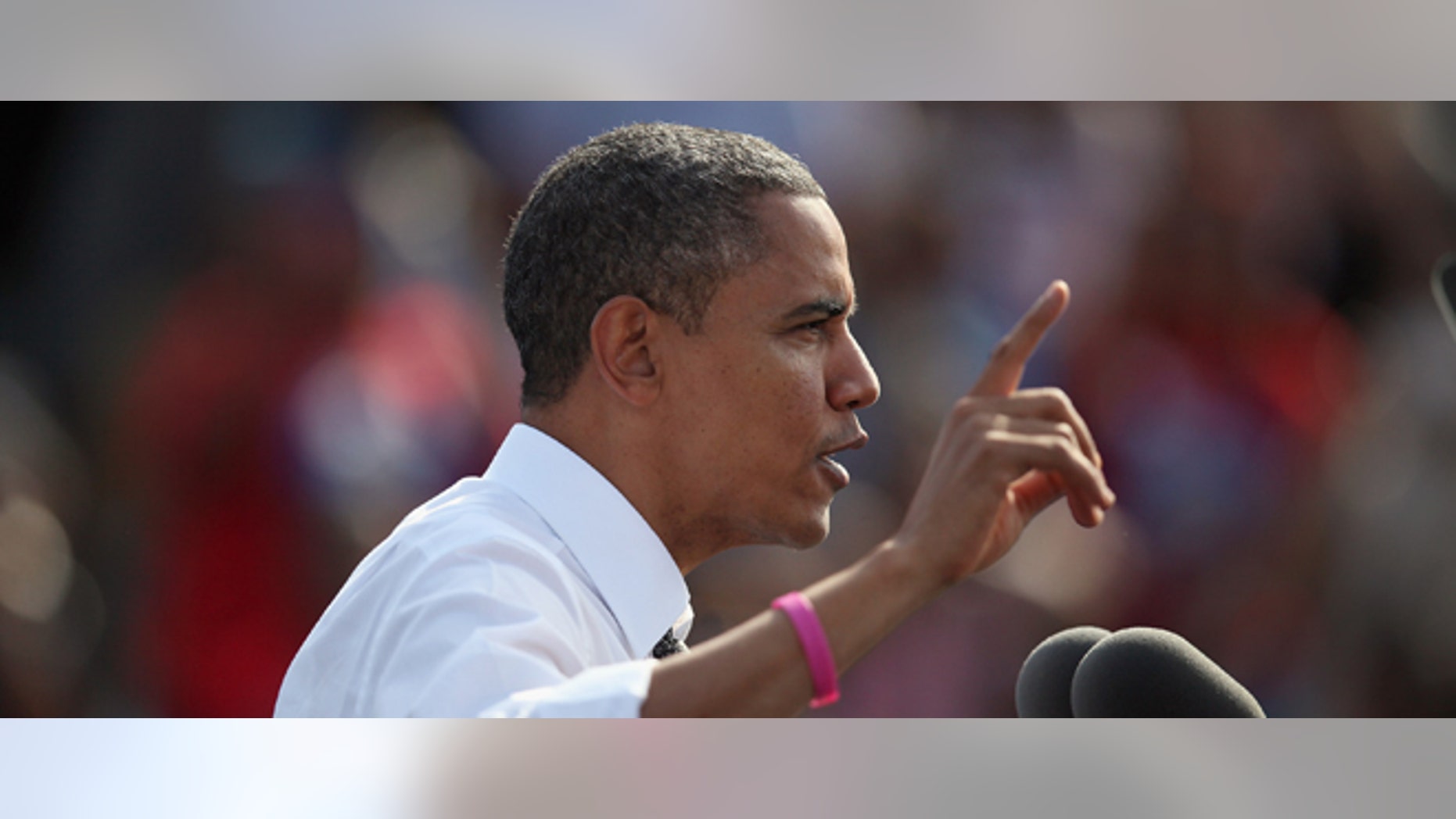 Washington – In an interview with the Des Moines Register, U.S. President Barack Obama said that if he wins the election in two weeks it will largely be thanks to his strong lead among Latino voters.
Republican challenger Mitt Romney and the rest of the GOP have alienated the Latino community, Obama said during an interview the Iowa paper that originally was off the record. The Obama campaign later agreed to release a transcript of the interview under pressure from the newspaper.
"The second thing I'm confident we'll get done next year is immigration reform. And since this is off the record, I will just be very blunt," Obama said. "Should I win a second term, a big reason I will win a second term is because the Republican nominee and the Republican Party have so alienated the fastest-growing demographic group in the country, the Latino community. And this is a relatively new phenomenon."
"George Bush and Karl Rove were smart enough to understand the changing nature of America," Obama added. "And so I am fairly confident that they're going to have a deep interest in getting that done."
In response, the Romney campaign pointed to the Obama administration's failure so far to pass comprehensive immigration reform despite pledges in 2008 to do so.
"It's a fascinating glimpse into how President Obama has taken the Hispanic community for granted for the past four years," spokesman Alberto Martinez said in a statement to Fox News.
Obama also predicted in the interview that if he is re-elected he'll reach agreement with lawmakers to reduce the deficit and overhaul immigration law within the first year of a second term.
Obama says he'll get a so-called "grand bargain" on the deficit within the first six months but says it "will probably be messy."
Four years ago, Obama made a similar campaign promise, yet a compromise on immigration reform never materialized.
The interview comes as both the Obama and Romney camps descend on swing states for the final push during the last two weeks of the presidential campaign season.
From Colorado to Iowa to ever-important Ohio, bigger crowds and late October scenery offered the feel of a campaign starting to finally crackle. Obama centered on a closing theme that voters simply cannot trust Romney, while the challenger warned of the bleak times that four more Obama years would bring.
Should I win a second term, a big reason I will win a second term is because the Republican nominee and the Republican Party have so alienated the fastest-growing demographic group in the country, the Latino community.
At the majestic Red Rocks Amphitheatre in Colorado late Tuesday, Romney said Obama's promise of more of the same is "why he's slipping and it's why we're gaining."
He cast the race as moving his way during a rally of up to 10,000 at the amphitheater, a stunning setting cut into mountain rocks outside Denver. Blue lights and the Romney "R'' logo lit the rocks rising on either side of the venue, and the crowd wore colored T-shirts that, viewed from afar, formed the Colorado state flag.
Romney wasn't staying in Colorado long. With just two weeks left and all three of their debates behind them, the candidates turned to travel — a lot of it.
Their mission remains to sway the small pool of undecided voters, but their increasing emphasis is to implore their millions of supporters to vote, particularly in the battleground states that allow early ballots to be cast.
Setting up for a frenetic finish, both campaigns sought to show they had enthusiasm and organization on their side.
"We have the ball, we have the lead," Obama campaign strategist David Axelrod insisted.
Obama was to campaign nearly around the clock Wednesday.
His day was taking him from Washington to Iowa, Colorado, California and Nevada, and then overnight to Florida. Not stopping to sleep in a hotel was meant to signal spirit and drive — although, with a comfortable suite on Air Force One, Obama was hardly crashing out in the coach section for his red-eye flight.
It was the first time Obama was spending the night on his plane for a domestic trip, but far from unprecedented for an incumbent scrambling to keep his job.
Across the miles, Obama was holding rallies from morning to night, appearing on "The Tonight Show" with Jay Leno and calling some voters from the plane. It is the first half of a two-day trip that will see him going to Florida, Virginia and Ohio on Thursday, with a stop sandwiched in for him to cast his vote in Chicago.
Romney, too, is picking up the pace.
He is campaigning Wednesday in Reno, Nev., and Cedar Rapids, Iowa, before a three-stop swing in Ohio on Thursday.
"His is a status quo candidacy," Romney said of Obama as he teamed with running mate Paul Ryan in Henderson, Nev., on Tuesday. Thousands gathered at Red Rocks to hear him, although the sound system made him sound distant.
A swell of public polling showed an up-for-grabs race.
The Obama campaign had clearly heard the complaint that Obama, after more than a year of speeches, had failed to articulate his second-term vision. Obama's team produced a 20-page booklet outlining his proposals and promised to distribute millions of copies. Obama himself held it up at two speeches.
In the closing phase, Obama is trying to capitalize on polls that show voters see the president as more trustworthy than Romney. The president has spiced his rhetoric with humor to temper his underlying charge — that Romney is lying about what he would do as president.
"We joke about Gov. Romney being all over the map, but it speaks to something important — it speaks of trust," Obama said in Dayton, Ohio. "Trust matters. You want to know that the person who's applying to be your president and commander in chief is trustworthy, that he means what he says."
With Obama holding an edge in the uncontested states, Romney must win more of the battlegrounds to reach the minimum 270 electoral votes for the presidency. Those states are Nevada, Colorado, Iowa, Wisconsin, Ohio, Virginia, North Carolina, Florida and New Hampshire.
All of them will be drawing enormous personal attention from Romney and Obama, their wives, their running mates and other surrogates through Nov. 6.
In those states, Romney and Obama have both focused on critical demographics — particularly female voters. Polls show more women backing Romney in recent weeks. But Romney could face some trouble over comments from Indiana Republican Senate candidate Richard Mourdock, who in a Tuesday night debate said that when a woman is impregnated during a rape, "it's something God intended."
Romney's campaign said late Tuesday that he "disagrees" with Mourdock but wouldn't say whether the campaign would ask him to stop airing a TV ad that Romney cut for Mourdock earlier this week.
Two months ago, embattled Missouri GOP Senate candidate Rep. Todd Akin said during a TV interview that women's bodies have ways of preventing pregnancy in cases of what he called "legitimate rape."
Since his comment, Akin has apologized repeatedly but has refused to leave the race despite calls to do so by leaders of his own party, including Romney.
From the Romney campaign, aides to Ryan were casting his speech Wednesday at Cleveland State University as a significant pitch.
He was to argue that Americans stuck in poverty cannot afford four more years like the past four. Ryan also planned to tell voters that Romney offers a better pathway for low-income Americans to improve their lives through opportunity and upward mobility, including school choice and public-private partnerships.
Based on reporting by the Associated Press.
Follow us on twitter.com/foxnewslatino
Like us at facebook.com/foxnewslatino