Obama Official Calls Fort Hood Massacre 'Act of Terrorism'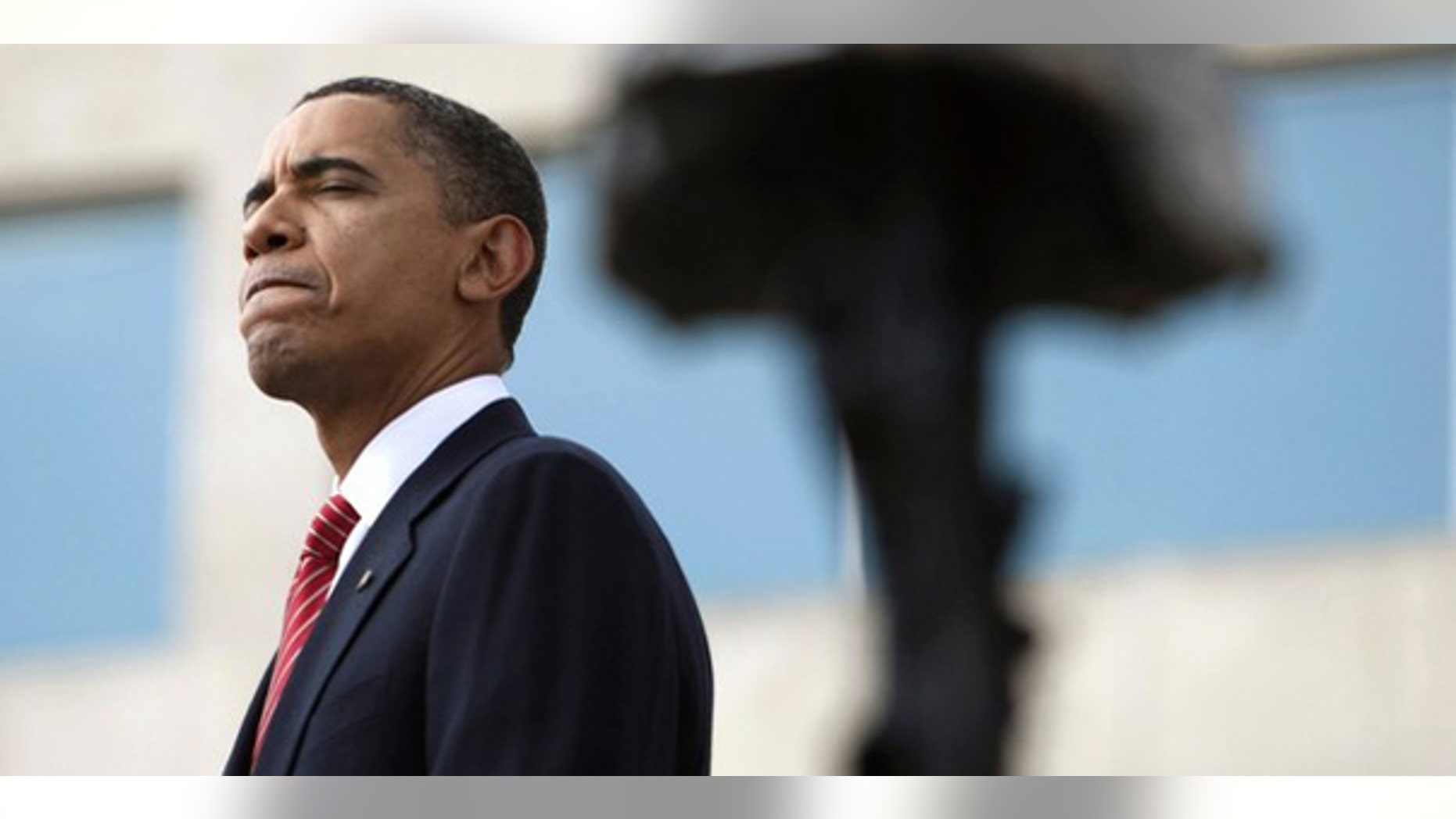 A senior Obama administration official, speaking on background Friday to a group of reporters, characterized the Fort Hood shooting as "an act of terrorism," the first time an administration official has used that term in describing the massacre.
"To me, what he did certainly was using terror at its worst," the official said, defining terrorism as the use of violence to promote political beliefs. The official spoke to reporters on condition of anonymity in order to provide insight into the administration's discussions.
The acknowledgement was stunning given the criticism from conservatives over the administration's reluctance to call the incident an act of terror.
Defense Secretary Robert Gates declined to characterize the Nov. 5 incident, which killed 13 people and wounded 43 others, as terrorism when pressed at a Pentagon briefing earlier Friday, saying he did not want to disrupt an ongoing legal case. When asked similar questions about terrorism shortly after the attack in November, Gates said, "I'm not going to go there," and said he needed more facts.
Two reports on the shooting are now in the hands of the Obama administration. A Pentagon report which was released publicly Friday morning described the Army's failure to flag inappropriate behavior from the suspected shooter, Maj. Nadal Hasan. The report said the Army has not done enough to stop "self-radicalization" within its ranks.
An intelligence report delivered to the White House back in November contains details about Hasan and the contact he may have had with radicals leading up to the attack, but that report remain classified.
Asked repeatedly about the relationship between Hasan and extremists in Yemen, the administration official declined to make that direct link. It has been reported widely by Fox News and others that Anwar al-Awlaki, the radical American cleric living in Yemen whose influence also was cited in the attempted Christmas day bombing, exchanged multiple e-mails with Hasan.
Hasan's lawyer, John Galligan, told Fox News on Friday that the Pentagon report is "prejudicial" and "all but concludes his client is guilty." Galligan says his client is being denied all of the documents he has requested, including the intelligence report and the e-mails in which Hasan allegedly communicated with Awlaki.
Galligan also said Hasan is in poor condition; he's paralyzed from the chest down and suffers from incontinence.
Fox News' Justin Fishel and Catherine Herridge contributed to this report.