Obama mocks Republicans over demands for changes to debates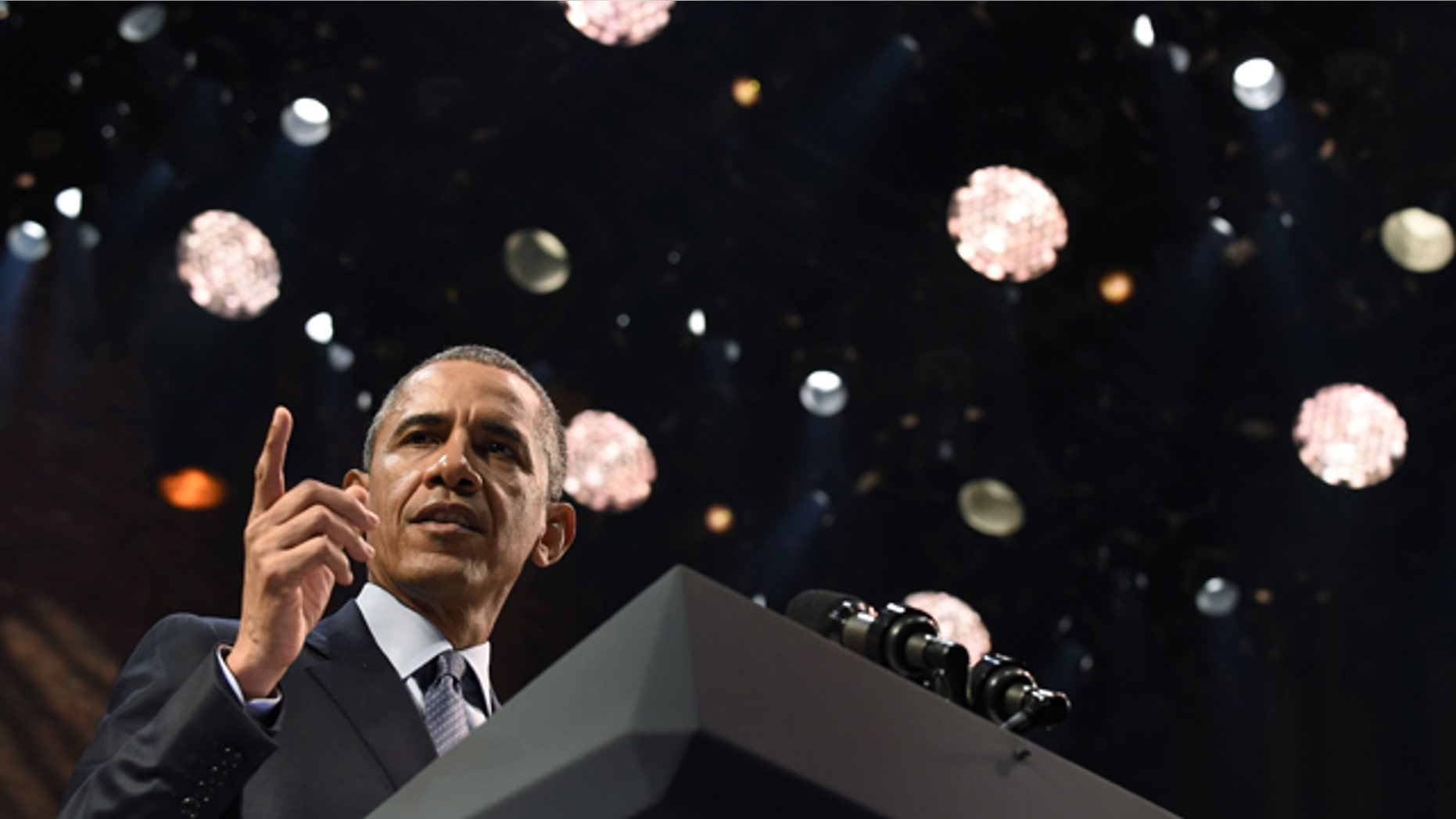 President Obama mocked Republican presidential candidates for demanding a series of changes to the format of their televised debates, saying they would not be able to deal with Russia or China if "they can't handle a bunch of CNBC moderators."
"If you can't handle those guys, I don't think the Chinese and the Russians are going to be too worried about you," Obama said.
Obama was speaking at a Democratic National Committee fundraiser at Broadway's Richard Rogers Theater where his appearance was preceded by a special performance of the hit musical "Hamilton", about the Founding Father.
Representatives of most of the Republican campaigns met Sunday in Alexandria, Va., to discuss alterations to future debates after candidates complained that last week's CNBC debate was designed to put the candidates against one another.
A three-page draft letter obtained by Fox News requests that all candidates get at least 30 seconds for an opening and closing statement; candidates pre-approve graphics and bios that will be used on air, and that there be no lightning rounds "because of their frivolousness or 'gotcha' nature."
As the 2016 race has picked up steam, Obama has largely stayed on the sidelines, only occasionally offering his own commentary. Instead, he's been trying to lay the groundwork for Democrats to make a persuasive economic case in the general election.
But he deviated from his typical fundraiser script Monday night, saying that the Republican candidates seem to "occupy a different reality" in which the country has taken a perilous turn since he took office nearly seven years ago.
"According to them, everything was really good in 2008, when we were going through the worst economic crisis in our lifetimes," Obama said. "This, apparently, was the golden age that I messed up."
"And they're so glum," Obama added to the roughly 1,300 donors who paid between $500 and $10,000 a pop.. "They're really so frustrated."
The Associated Press contributed to this report.